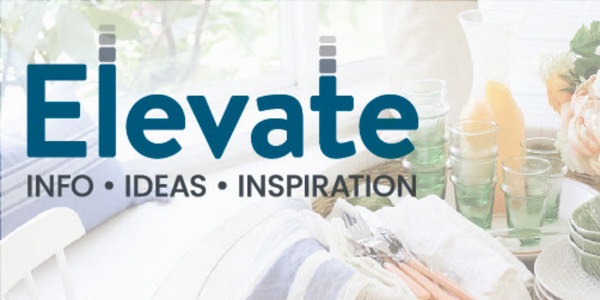 Economy Update September 2022, Elliot Eisenberg
APM Consulting Economist Elliot Einsenberg is here with this month's economic update, and the hot topic is inflation and what the Fed is doing to curb it. The rising costs of food and cars, coupled with continued supply chain shortages, have pushed the Fed to making moves to stop inflation as quickly as possible.
So, what's next for consumers?
REACH YOUR GOALS
Homebuyer Affordability Improves in 47 States
The playing field for homebuyers was more favorable in July as housing affordability improved for the second straight month.

The average national monthly mortgage payment decreased by $49, bringing the median payment to $1,844, according to the Mortgage Bankers Association's (MBA) Purchase Applications Payment Index (PAPI), which measures how new monthly mortgage payments vary across time, relative to income.

The national payment index decreased 3.8% to 157.7 in July from 163.9 in June, meaning payments on new mortgages take up a smaller share of a typical person's income.

While inventory shortages, rising mortgage rates, and a decrease in homebuyer earnings all affect mortgage payments, declining home prices have lowered mortgage payments, even though rates have risen.

Prospective buyers in five states may be encouraged to learn that they had the lowest payment index numbers in July: Washington, D.C. (101.4), Connecticut (105.1), Alaska (110.3), Louisiana (110.9), and West Virginia (116.6).
Source: mba.org
MORTGAGE IQ
Mortgage Payments and Escrow
If you've just purchased your first home or plan to buy soon, you may not be familiar with mortgage escrow accounts. Since most borrowers pay for home insurance and property taxes through an escrow account, here's a refresher on escrow basics.

An escrow or impound account is set up and managed by your mortgage servicer. It can help homeowners manage larger property-related expenses like taxes and insurance premiums. Since these are due annually, an escrow account makes these bills easier to manage by dividing them into 12 monthly payments. Every month, homeowners pay around 1/12th of their home's annual taxes and insurance into an escrow account.

Most homeowners find that their escrow account simplifies budgeting, especially as they won't have to pay an entire year's tax bill or insurance premium at one time. In addition, your mortgage servicer will pay these bills on your behalf, so you won't have to watch your mail for these bills. This eliminates the risk of being charged additional fees for late payments.

After you've been in your home for a year, your mortgage servicer will conduct an annual escrow review or analysis. This review compares your escrow account's annual balance to your future annual taxes and insurance premiums. If these have become more expensive, your escrow payments may be increased to cover them. However, if your escrow analysis finds that you have surplus funds in your escrow account, you may receive a refund.
Source: consumerfinance.gov
FINANCIAL NEWS
FICO Scores Remain High, Consumers Remain Stressed
During the last few months, many consumers have coped with inflation by charging more purchases to their credit cards. However, it hasn't impacted their credit ratings, as the national average FICO score is at an all-time high of 716.

This is the same average score as a year ago, which may seem to be good news...except that 2022 is the first year that FICO scores did not increase since 2009.

As of April 2022, the average credit card utilization was just over 31%, up from 29.6% a year earlier. Also, a recent survey of 3,500 credit card holders found that nearly 20% of respondents feared checking their monthly credit card statements.

However, if credit card holders don't allow their account balances to creep past the 30% mark, their FICO scores probably won't suffer. This is because lower levels of revolving debt won't trigger the FICO algorithm to lower their scores.
Source: cnbc.com
DID YOU KNOW?
The History of Air Conditioning
Since this year's summer was one of the hottest ever, many of us are best friends with our home's air conditioning. However, it wasn't invented for our comfort...instead, the first air conditioners were built to improve the performance of printing machinery.

Willis H. Carrier invented the first air conditioning unit in 1902, while he was chief engineer at a producer of steam engines and pumps. He was approached by a publishing company and hired to provide solutions for controlling the air's humidity, which was causing paper stock to become soggy, wreaking havoc on print quality. To remedy this problem, the 25-year-old Carrier designed a system that would control temperature, humidity, air circulation and ventilation. In 1906, Carrier patented his first Apparatus for Treating Air.

Fast-forward to 1914, when Carrier and other engineers formed the Carrier Engineering Corporation. While the company hit some major financial speed bumps, including the 1929 Wall Street crash and subsequent Depression, the renamed Carrier Corporation hit its stride in the 1950s. Today's Carrier Global Corporation is still profitable, reporting $20.6 billion in sales during 2021. That's a lot of cool air!
Source: howden.com
PERSONAL FINANCES
How to Choose the Best Bank
If you've moved to a new city or outgrown your current bank, you may be wondering how to choose a new one. In addition to helping you manage your finances, a bank should also provide options that meet your personal needs. For example, are you thinking of opening an investment account, or is ATM access your top priority?

Before making your final choice, take these four steps:

1. Identify the right accounts.
A good way to do this is to match a prospective bank's account offerings to your financial goals. For example, if you're looking to replace your checking account, you might choose a bank with high-yield checking accounts, plus Certificate of Deposit account (CD) options.

2. Consider the convenience of a bank branch.

While online banking is popular, 78% of consumers still visit brick-and-mortar branches. Recent data also indicates that convenient branch office locations are the primary reason consumers gave for choosing their banks. However, ATM locations and online/mobile banking options may be equally important to you.

3. Consider credit unions.

Credit unions are member-owned, not-for-profit organizations. Profits are typically returned to members in the form of lower fees, higher savings rates and lower borrowing rates.

While credit unions don't have nearly as many ATMs as banks, the process for opening a new account has become more streamlined, although still generally slower than most banks.

4. Find a bank that supports your lifestyle.

Self-employed? Choose a bank that can support you as you build your business. Trying to save more? Check out banks with high-yield savings accounts or a variety of CD terms, or those that allow you to open several accounts for different goals. Many banks have budgeting tools built into their websites or apps that make it easy to see where your money is going.
Source: bankrate.com
FOOD
Dulce de Leche Brownies
Want to add a sweet new twist to chocolate brownies? Pick up a can of dulce de leche — and you're on your way to a real crowd-pleaser. These nut-free dulce de leche brownies taste even better the day after you bake them.
REAL ESTATE TRENDS
Interior Design Goes Retro
If you missed the trends of the 1970s first time around — or weren't born yet! — don't worry. Many of them are back for you to enjoy and add to your home's interiors. Best of all, there's something for every budget.

Fringed accents are back big-time. Elvis Presley rocked stage outfits featuring fringe during his 1970s shows, and you can bring this trend indoors with fringed rugs or curtains. If you prefer to dress up existing items, try adding fringe to a lampshade, a pair of curtain holdbacks, or one or more sofa cushions. Be sure to choose a fringe color that matches or complements any upholstered items or existing curtains.

Checkerboard patterns didn't just make a comeback in the 1970s; they were popular in previous decades and were seen everywhere, from 1920s kitchen floors to 1950s diners. This pattern creates a retro vibe while breaking up the look of an otherwise neutral room. In addition, almost any kitchen or bathroom can be transformed with black and white checkerboard floor tiles. However, it's best to limit this look to one area, so it doesn't overwhelm. Consider choosing two complementary colors if classic black and white checkerboard doesn't work in your home. And if you want to tread carefully, go for checkered bedding or area rugs.

Darker wood tones are appearing for fall, as designers and decorators replace Scandinavian-style blonde wood and lighter interior paints with moodier choices. If you're not ready to replace or discard any lighter pieces of furniture, you can still set a new, dramatic mood. Re-stain light wood with a dark color, repaint a room, or add a single item such as a coffee table. Ready for a major change? Consider adding dark wooden beams to a main room's ceiling.
Source: purewow.com