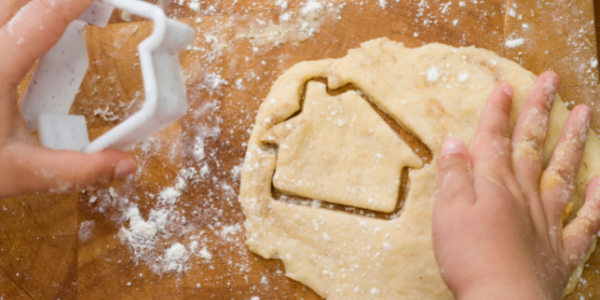 Let's be real for a second. Mortgages are not cookie-cutter because borrowers are not all the same. There are, of course, some programs that can serve larger populations—hello, conventional mortgage and FHA loans—but there are plenty of people who aren't accommodated by these programs for one reason or another.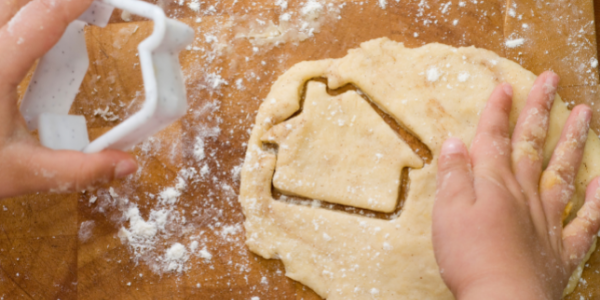 Sometimes that has to do with qualifying, employment status, or what they're trying to finance. Whatever the reason, APM wants to make sure all borrowers can achieve their dream … whatever that dream is.
Enter mortgage loan programs for nontraditional borrowers. APM has an elaborate suite of specialty loan products and financing solutions that can help borrowers who don't "fit the mold" when it comes to conventional mortgages.
This article outlines some common nontraditional financing solutions that we offer our borrowers—and the good news is these aren't the only ones. Click here to connect with an APM Loan Advisor in your area to discuss your specific lending needs.
Non-Qualified Mortgages for Credit Challenged Borrowers
Not every borrower falls within the credit score guidelines set for a conventional mortgage or government loan program. Some would-be borrowers find that they can't obtain financing if their credit score is under 600, but that's not a problem at APM.
Expanded credit qualifying is just one of the many perks we offer. We can help our borrowers obtain a non-qualified mortgage (non-QM) with a FICO score starting as low as 560.
Loans for Foreign Nationals
The American dream isn't just for American citizens. It's for anyone who comes to this country with aspirations. If those aspirations include owning a home, then APM has a program for you.
We can accommodate borrowers with Individual Taxpayer Identification Numbers (ITINs), a tax processing number given to foreign nationals, their spouses and dependents who can't obtain a Social Security number.
These programs address many of the challenges that plague noncitizens, such as credit, debt-to-income ratios, only being able to show alternative sources of income, smaller down payments, and more. Like all our borrowers, foreign nationals can qualify for mortgage financing, too.
Bridge Loan Program
A bridge loan is a short-term financing solution that, among other things, can help move-up buyers bridge the gap in their financing when they are buying and selling a home at the same time.
Bridge loans come in handy when buyers are ready to purchase something new yet need to access the equity out of their current home (that has not yet closed escrow). Once your home is sold, you pay off the bridge loan and you're left with just one mortgage—the one on your new home!
Loans for Self-Employed Borrowers
It's a fact: Self-employed borrowers typically find qualifying for a mortgage the traditional way challenging. That's because "traditional" means that two years' worth of tax returns are fully reviewed, in addition to profit and loss (P&L) statements.
You shouldn't be punished for being an entrepreneur, which is why APM offers mortgage loan solutions designed just for the self-employed. These include bank statement documentation, asset utilization for qualifying, and other innovative qualifying methods to help you obtain a mortgage.
Jumbo Loans
In today's metropolitan cities and suburbs, housing prices mean that even the most modest home can fall into the "jumbo" category—but don't let that scare you! We have your back and can work with you to make sure you have all the facts and options available as you make your financing decisions.
APM offers a dozen different jumbo loan programs to help fit the needs in today's market. Several of our programs extend financing up to $3 million and can accommodate both traditional and nontraditional qualifying.
Our team of lending experts can walk you through all our jumbo loan products and provide solutions to help you with finding the right fit for your specific situation.
Whether you have nontraditional circumstances like no prior history of homeownership or plan to use your property as an investment or vacation rental, we have solutions with you in mind.
Construction Loans
What if you aren't buying a house, but building one instead?
APM's got you covered. We have a dedicated in-house construction team that can offer a 12-month, interest-only construction loan, which gives you what you need most: time and money to build your dream home.
New construction loans are available in all states where APM is licensed. In many cases, you don't have to sell your current home to qualify. Down payments can be as low as 10%, and you can even use preowned land to offset the down payment.
Renovation Loans
If you're modernizing or expanding your current home (or one you plan to purchase), we've got a nontraditional mortgage loan solution for that as well. These loan options mean you don't have to deplete your savings to complete repairs or remodels.
Your loan is based on the future appraised value of the home after improvements are made. The loan includes all costs, such as minor and major repairs, additions, and renovations.
It also includes the purchase price (if you're buying a home that needs updating/repairs) or existing home loan balance, minus the required down payment or existing home equity.
These terms make renovation loans ideal for current homeowners who love where they are and don't want to move, but know their house needs a little work.
They're also perfect for investors and potential landlords who are looking to either flip the property or rent it out once improvements are made. Click here to access our free Renovation Financing Handbook.
Manufactured Housing
In many communities across the country, manufactured housing is a cost-effective solution to getting the home you want and the space you and your family need.
We have loans for different types of manufactured homes, and one product that allows financing of single-wide (SW) manufactured homes that are more than 10 years old! This applies whether the manufactured home is your primary residence or a second home.
If you're a borrower in need of financing solutions that range outside the conventional conforming guidelines, APM is here to help. Click here to connect with an APM Loan Advisor in your area.
©
American Pacific Mortgage Corporation (NMLS 1850). All information contained herein is for informational purposes only and, while every effort has been made to ensure accuracy, no guarantee is expressed or implied. Any programs shown do not demonstrate all options or pricing structures. Rates, terms, programs and underwriting policies subject to change without notice. This is not an offer to extend credit or a commitment to lend. All loans subject to underwriting approval. Some products may not be available in all states and restrictions apply. Equal Housing Opportunity.