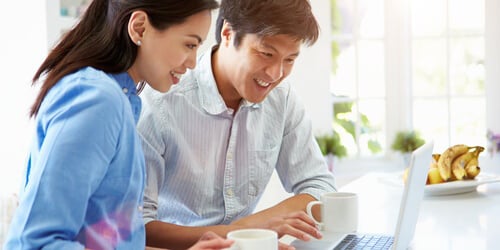 As you make the decision to move forward on your homeownership journey, you may be wondering about all of the costs involved in purchasing a home. In addition to your down payment, you will also need to plan for closing costs.
What are Closing Costs?
Closing costs are the extra expenses beyond the home's purchase price and usually include origination fees, property taxes, title insurance, escrow costs, appraisal fees, and other miscellaneous items, depending on the loan type.
How Are Closing Costs Calculated?
Closing costs are typically between 2-5% of the purchase price of your new home. For example, if your home purchase price is $300,000, then your closing costs could range from $6,000 to $15,000. They vary by state and lender and which types of fees are included. Here is a list of typical fees that may be part of your closing costs:
Application fee

Appraisal fee

Escrow fee

Credit report

Escrow deposit for property taxes and insurance

Home inspection fee

Homeowners' insurance

Discount points

Title insurance

Prepaid interest

Recording fees

Origination/Underwriting fees
Not all of these fees may be a part of your loan and there could be additional fees not listed here that are included.
Within 3 days of submitting your loan, you will receive a Loan Estimate from your lender, which will give you a general idea of what your closing costs will be. As costs change you will receive estimate revisions to help you plan for final costs. No later than 3 days before closing you will receive a Closing Disclosure which will list out all of the exact closing costs and what funds you are expected to provide at your scheduled closing appointment so there won't be any surprises.
Resources: Calculating Costs and Loan Amounts
As you're working on calculating possible loan amounts for a purchase and an estimate of closing costs, take advantage of APM's helpful loan calculators:
Now that you understand more about closing costs and how they impact your total costs when purchasing a home, you can better plan for your financial needs and decide how you might handle paying those closing costs - you have a few options.
You don't have to wonder with APM; we strive to give you a clear and transparent picture of everything involved in your path to buying your dream home. Contact one of our loan advisors today and we can help answer your questions!