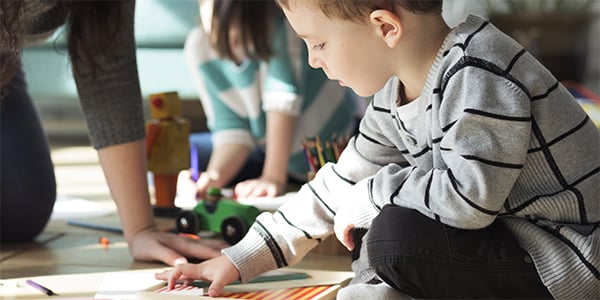 The new COVID world has been challenging for all of us. From working from home, while assisting children with distance learning, and trying to keep a household running is a lot on the plate! With this new normal, we've put together a few tips to help balance the thousand balls you have in the air.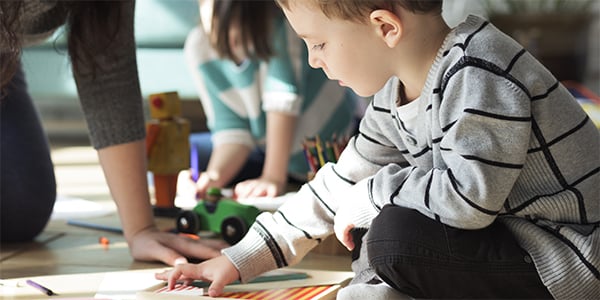 Set Expectations: that was then, this is now. What did your routine look like prior to the pandemic? Kids would hop on the bus, give a smile and a wave and head off for a day of learning. Maybe it was a nanny coming to the house or dropping off at daycare. You headed into the office and likely had an established schedule each day including meetings, calls and independent head-down worktime. It's important to reset your expectations, reexamine your daily agenda and re-prioritize. There are bound to be several factors impacting the way we measure productivity throughout the day. New routine and new expectations!
Meal Prep for Success. That last thing you want to do after a long day of work, zoom meetings and homeschooling is trying to figure out what's for dinner. Create a menu for each week and meal plan. Make a grocery list of everything you will need for dinner each night as well as lunches and kid-friendly snacks. Prepare what you can ahead of time and put in the fridge or freezer, so it's ready to toss in the oven. This would also be a great time to pull out that crock pot! Consider making kids lunches the night before, labeled and ready on the counter or fridge. Keep pre-made snack packs easily accessible in the pantry. Allowing them to help themselves means less time in the kitchen playing chef and allows you a few minutes to catch up on work calls or emails – or just have a moment to breathe.
Welcome to your new office. Prepare your home for work and learning! Create an office space where you can tuck away when you need privacy, or if you need to keep an eye on the kids, set up where you can see them and monitor their activities as well. Talk to your employer to be sure you have all you need to be fully operational at home. Efficiency is key when you must shift your focus throughout the day as you take on childcare and homeschooling as part of your new work from home schedule.
Create your classroom. Speaking of homeschooling, dedicate a space in your home solely for school, and if you are able, a separate workspace for each child. Make it fun as you prepare it and let the kids help you set it up! Decorate the space with maps, charts and new school supplies just as you would have prepared for the first day of school any other year. Though it should be inviting, it should also inspire learning. Keep this area as a toy free zone to minimize distraction and keep them focused and engaged. Be sure their desk space is equipped with anything they will need for each day, as well as a comfortable chair and plenty of light.
Communication is key. First, be honest with yourself about the situation you and many others are in. Communicate with your employer and team all that you are juggling at home and work with them to establish a schedule and priorities. Set up a daily or weekly connect call with your boss and team to discuss capacity, schedule, establish responsibilities and tasks. This will relieve you of the stress that can go along with overpromising.
Establish a quarantine routine: Make a chart and schedule for each day to have in a common area at home. Break it down by hour and activity. Kids love to know what to expect. Talk through it each morning and again each night to set the expectation for the next day.
Implementing a workday/school day routine is imperative to productivity and adapting to new expectations. Waking up at a consistent time each morning, eating breakfast and getting dressed for the day will help everyone with adapting to the new normal. By keeping body clocks on track, you can help the transition to a schedule, much like an actual classroom. Consider setting a timer to help them know when it's time to take a break, time to move to another learning activity, or have lunch or recess.
Maximize any quiet time. Create a daily agenda for everyone visible for all within the household. Schedule your work calls and anything that requires a quiet atmosphere around your kid's school sessions and/or naptime for younger ones. If your kids are older, let them know when you need to work without interruptions. Discuss the schedule together each morning. If you have an office with a door, keep it closed when you need uninterrupted time. If you are in an open space at home, set the timer to let the kids know when they can interrupt, aside from an emergency.
Tag team for the win. If you and your spouse are both working from home, sit down and go through your schedules. Before you put a new call or meeting on the calendar, be sure to communicate and coordinate your schedules so that one can watch the kids while the other works. This was huge for my family, as we have all four kids home, two that are homeschooling, and both my husband and I working from home. By working our schedules in tandem we've been able to keep the ball rolling in other areas of the home together.
Make time for downtime. Trade in your watercooler trip at the office for some downtime with the family. Get outdoors and fit in some movement to recharge and reset mentally. The kids will appreciate it too – and especially love when they get uninterrupted time to do something active and silly. This is the part that makes memories – they won't remember your meal prepping or tag teaming childcare during this time – they'll remember the times you were together. Even just 20-30 minutes being fully engaged with your kids or getting outside to fit in some movement goes a long way to burn off some energy and reset. You might even rethink screen time. Allowing time to play games online with friends, or watch videos or even make videos, helps them do some of these things safely (with you nearby), gaining confidence and important screen skills.
Though this unique time can be a challenge for us all, doing some planning, prep work, and setting up a routine not only helps kids – it helps us adults as well. We're all longing for "normalcy" and while we don't have that, we can help shape a new normal with our families to get us through.