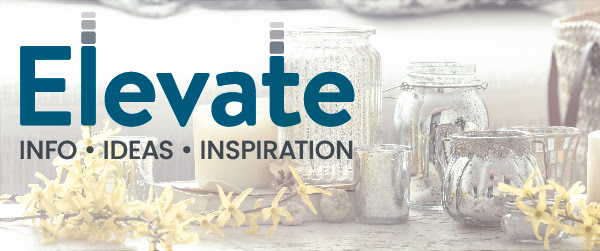 August Economic Update with Elliot Eisenberg
The yield curve is currently inverted, which tells economists a lot about the economy and where it's headed. Elliot breaks down what it means, why it matters, and his thoughts on what it means for the near future.
REACH YOUR GOALS
Misconceptions Held by First-Time Buyers
A recent survey discovered that some first-time buyers are unaware of all the mortgage options available to them. Are any of these common home buying myths affecting your plans?

"I need to put down 20%, right?" Over 40% of would-be homeowners think they need to save 20% to buy a home...but this requirement has been obsolete for 66 years. This was because private mortgage insurance (PMI) was introduced in 1956 to help provide more mortgage options.

"If my mortgage requires PMI, I'm stuck with it forever." Did you know that 50% of Americans plan to wait until they've saved 20% down, so they can avoid PMI? Depending on your initial mortgage program, you can either:
Cancel PMI when the principal balance of your mortgage is around 80% of its current appraised value.
Consider refinancing with a mortgage program that doesn't require PMI.
"My parents can't help me with a down payment - what else can I do?". There are hundreds of down payment assistance programs, low (or no) down payment loans, and ways to grow your down payment fund quickly.
MORTGAGE IQ
How To Buy A Foreclosed Home
While COVID-related relief efforts kept foreclosure figures low in 2020 and 2021, determined buyers are still locating foreclosed, or Real Estate Owned (REO) properties. While these can sometimes – but not always – be purchased at a bargain price, there are often challenges. Keep in mind that these homes are rarely "move-in ready". Instead, many reflect the prior owner's financial difficulties and may need major repairs.

Here are some helpful tips for would-be buyers of foreclosed properties:
Find a real estate agent who specializes in foreclosures.
While some of the buying process is like non-foreclosures, you may need to bid for your property at an auction. Or a homeowner may be able to sell to you at a lower "short sale" price instead of going through foreclosure. This is when a specialist agent can be your best friend.
Learn how to find foreclosures.
While some will be online as Multi-Listing Service (MLS) listings, there are other places to look. Websites maintained by county judicial or sheriff's departments often post details of foreclosure auctions. More foreclosed properties may be listed at sites maintained by Fannie Mae, Freddie Mae and the Department of Housing and Urban Development (HUD).
Prepare for potential difficulties.
Foreclosed property purchases often have a few speed bumps. For example, a short sale offer may require a lender's approval. Also, if you're buying at auction, inspecting the property before the auction may not be an option. Homeowner's disclosures probably won't be available either.
Source: https://www.nerdwallet.com/
FINANCIAL NEWS
Home Inventory Grows by Double Digits
Would-be home buyers finally have some good news, as the number of properties for sale have risen 28% year-over-year. This is due to several factors, including these two:
1. More home sellers have recently entered the market, hoping to sell before a possible economic downturn.

2. More buyers, frustrated by bidding wars and wary of higher interest rates, have adopted a more cautious, "wait and see" approach.

There's more good news for buyers, as sellers in many areas — including cities with the most inflated home prices — are beginning to drop their initial asking prices. This includes Boise, Idaho; Tacoma/Seattle, Washington; Portland, Oregon and Tampa, Florida.
Source: https://www.cnbc.com/
DID YOU KNOW?
The 107-year History of the RV
Even though one of the first modern recreational vehicles (RVs), the Airstream Clipper, first appeared in 1936, the history of the RV can be traced back further to 1915. This is the year that Roland Conklin departed New York in a customized 8-ton vehicle.

Conklin equipped it with an electrical generator and incandescent lighting, a full kitchen, sleeping berths, a concealed bookcase, a phonograph, a variety of appliances, and even a roof garden. These amenities were especially appreciated by Conklin and his 12 passengers since the vehicle's top speed was around 20 mph.

Henry Ford joined the RV bandwagon in the mid-20s with the production of the Model A House car. Featuring two small beds, a kitchen and dining area, only two 1928 House Cars are still known to exist. Other competitors included the REO Speed Wagon Bungalow, a prototype of today's pickup truck. The first silver aluminum Airstream RV — the Airstream Clipper — appeared in 1936, with Winnebago joining the RV market in 1958.
Source: https://www.volocars.com/
PERSONAL FINANCES
Why It's a Great Time to See Europe
If you're undecided about this year's summer vacation and your passport's gathering dust, consider visiting one or more of the 19 countries using the Euro as currency. Here's why: For the first time in 20 years, the dollar and the euro are worth about the same. When they're equal, this is described as "on parity". This means that American travelers will be getting better prices in France, Italy, Spain, Ireland, and other countries with Euro currency.

You may save more if you postpone until September (or need time to get a passport). This is the official start of the two-month "shoulder season" which falls between peak and off-peak travel seasons. Generally, both hotel and airline prices are somewhat lower during September and October.

To make the most of a strong dollar, travel agents suggest using credit cards without foreign transaction fees and paying for hotels in advance. If you prefer paying with cash, waiting to withdraw Euros from foreign ATMs usually provides better conversion rates than converting currency before departure.
Source: https://www.cheapair.com/
FOOD
Slow-Cooker Chicken Tacos
Taco night just got a lot easier and cooler with the help of your trusty slow cooker! This recipe for slow-cooker chicken tacos allows the meat to absorb the flavor of the other ingredients including your own special spice blend. You can also adjust the heat level by adding jalapeño chiles.
REAL ESTATE TRENDS
Interior Wellness Design Trends
While quarantined homeowners began to create home relaxation areas two years ago, the trend is still going strong. A recent report from the American Society of Interior Designers found that "health and wellness" was a top interior design trend. Today's homeowners are creating in-house retreats where they can relax, detox and increase their wellness.

Infrared saunas are popular choices with homeowners looking for the benefits of a traditional sauna with less expense and steam. Also called high-infrared or dry heat saunas, these are available with the same look as a wood sauna enclosure, or even in blanket form.

Areas with soothing décor and colors are equally popular. Also known as "meditation corners", these usually provide sufficient room for yoga or other relaxing pursuits. Plants are another feature, as they improve indoor air quality by converting carbon dioxide into oxygen. Homeowners with larger budgets and more square footage have taken the concept further, adding soaking tubs and skylights that provide more Vitamin D.

Considering that the past two years have delivered plenty of stress, adding a relaxation area is never a bad idea...and the ideal venue is your home.
Source: https://www.vogue.com/