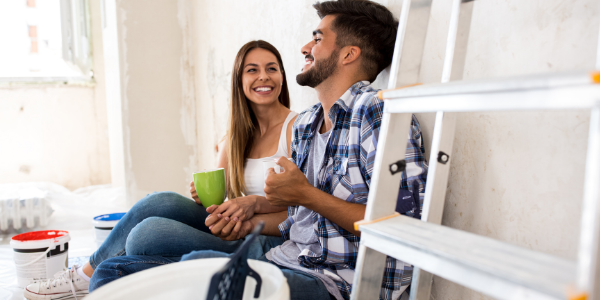 If you've owned a home over the past several years, chances are you have a great big smile on your face. That's because you've probably watched your home's value go up and up (and up). This is where all that scrimping, saving, and stressing over the homebuying process really pays off.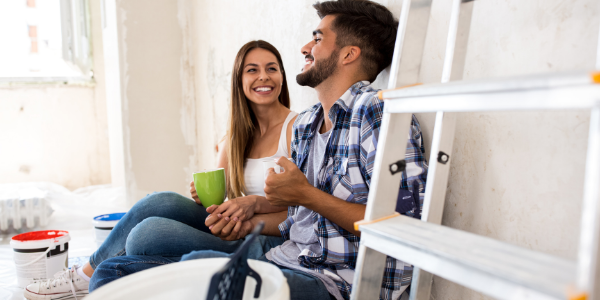 That "payoff" often isn't realized, however, until you sell your home. What many homeowners overlook is the fact that their equity is growing all the time, whether by market conditions or by making payments. The great news is that you can access the equity built up in your home—without selling it—by using a cash-out refinance, home equity loan, or home equity line of credit (HELOC). (Learn more about the differences between them here.)
That's right. You can tap into the money you've paid into your home without selling and without moving out. Just stay put, continue living in the home you love, and continue (hopefully) watching your home's value rise. And you can do all that with cash in your pocket! What you do with that cash is up to you, but we certainly have some suggestions.
In fact, we can think of five great ways to use your home equity just off the top of our heads!
They include, in no particular order:
1. Debt Consolidation
High-interest debt is no joke … and no fun. Of all the ways to use your home equity, paying down or consolidating credit card debt and other high-interest debt is one of the smartest.
A debt consolidation loan can help you substantially lower your overall monthly payments by rolling your individual debts—including credit cards, student loans, medical bills, car payments, and other personal loans—into one monthly payment. This payment typically comes with a substantially lower rate than your individual debts, and a significantly lower overall monthly payment to boot.
You can use your home equity to pay off this entire balance or a significant chunk of it.
2. Down Payment on Another Home
Building your empire, are you? That's amazing! Whether you're just getting started or picking up another property to add to your portfolio, real estate investment is one of the most strategic ways to use your home equity.
Those funds can serve as a down payment on a second home, vacation home, or investment property. Before you know it, your equity could be paying off big-time in the form of home appreciation or supplemental rental income.
3. Education
They say there's no better investment than education. Unfortunately, the cost of that education has increased exponentially over the past decade, and no one wants to get saddled with huge student loan payments. Paying for tuition and other education-related expenses is one of the great ways to use your home equity.
4. Home Improvement
If you're looking for ways to use your home equity, reinvesting it in your home can be a smart move. Home improvements, upgrades, and repairs can produce solid returns for your investment, but they require an extra chunk of change. Rather than charging home renovations to your credit card or opting for a personal loan, it might be smarter to tap the equity you've already built in your home.
You'll want to use these funds wisely if you're hoping an upgrade will boost your return on investment when it comes time to sell. So be sure to do your homework before jumping in. Garage door replacement, kitchen modernizations, and vinyl windows and siding are some of the renovations with the largest returns on investment. Want some more numbers on the highest-ROI home improvements? Check out our article with some quick and easy info for you to ponder.
5. Other Investment Opportunities
Tapping into your home because you heard a "hot investment tip" on the street may not be one of the smartest ways to use your home equity, but there are plenty of solid investments out there that could be.
Whether it's funding your retirement account, pulling the trigger on a stock you've had your eye on, or establishing custodial accounts for your grandchildren, your home's equity could yield big results when it's put to work elsewhere. It's always a good idea to talk to your financial adviser or CPA first. While investing inherently comes with risk, there are many opportunities that have made big bucks for others, so why not you?
The decision to tap the equity in your home isn't one that should be taken lightly. That being said, there are many smart ways to use your home equity. You can save yourself tons in interest—or rake in a hefty ROI—by using those funds for one of the above-mentioned items.
Ready to hear more? APM is here to help. Give us a call today.