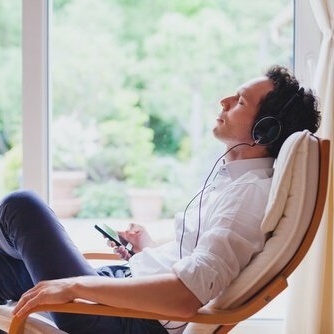 Buying or building a home can be a time consuming endeavor - especially in a tight market. American Pacific Mortgage offers our SecureLock® option for all qualified borrowers, allowing for longer lock periods, while still being able to play the market.
So what is the advantage of using the APM SecureLock®, also commonly known as lock and shop or lock and build? We're glad you asked! Here are the top 5 reasons to consider a long term lock when shopping for or building your home.
Protection against rising rates. The APM SecureLock® program allows you to lock in your rate, while you're shopping for or building your home. If the market goes up, you're covered with your low locked rate. If rates go down within 21 days of the closing, your rate goes down too.

Stronger negotiating power. By locking in your rate, and getting your loan pre-approved, you turn yourself into as close to a cash buyer as possible. When markets are tight, sellers look at every detail of every offer - putting their minds at ease with regards to your financing puts you in a better position to have your offer accepted.

Peace of mind. When you're trying to buy or build a home there are about a billion decisions to make in the process. Having your financing secure with a rate you can count on takes a huge portion of the biggest stress off the table so you can concentrate on other things.

Extended timelines. Need a longer escrow? Facing a 4 month build schedule? We've got you covered. Our extended rate locks can be as long as 360 days, giving you the ability to close your transaction on your timeline.

Close with confidence. Knowing the rate, program, payment and other details of your transaction allows you to plan your future. You know how much cash you need to close, and what your disposable income will be post-close. No guessing or estimating to see if you'll be able to upgrade the kitchen countertops - you know, down to the penny, what your monthly obligations are.
At American Pacific Mortgage, we offer several extended lock options, and would be happy to discuss whether they work to your advantage for your specific situation or not. Initial review of your qualifications is easy and free - and can take the guesswork out of your home purchase. Click here to connect with an APM Loan Advisor in your area.