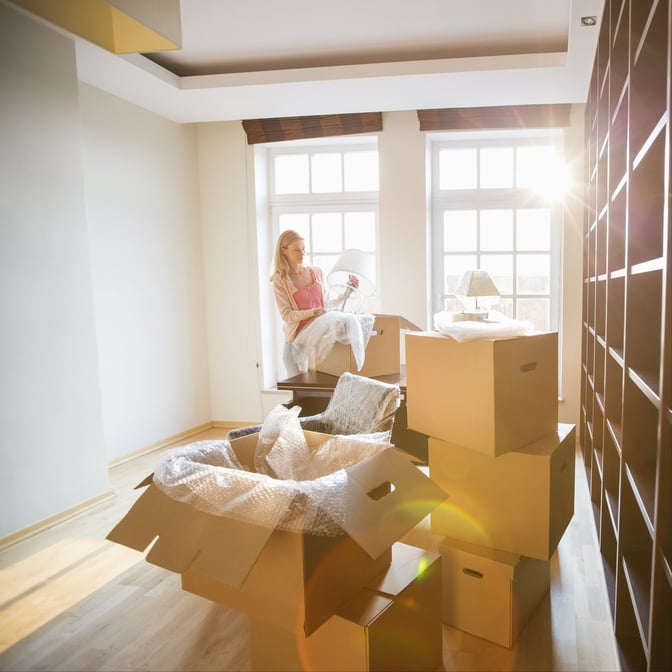 You did it! You purchased your first home and have the keys in hand. Hopefully the purchasing process was smooth and you found exactly what you were looking for. Now that you have moved in and have all the furniture is placed, what will you do next? The possibilities are endless with home ownership. But there are some things you should definitely not do in your first year as a homeowner.
1. Not purchasing a home warranty
Most small fixes can be covered by a home warranty so purchasing one at the time of purchase can be a good idea. Standard home warranties cover items such as kitchen appliances, plumbing, water heaters and electrical components. A home warranty gives you a plan for small fixes with a simple phone call and makes it less likely that you will put them off.
2. Not expecting supplemental property taxes
There may be some additional supplemental property taxes after you close on your house. These can come from the county you live in and has to do with the difference between what the new assessed value of the house is and what it was before the new appraisal. Typically, this tax is prorated for the remaining number of months in the year. So new homeowners should expect this notice in their mailbox in their first year of home ownership.
3. Not taking advantage of every tax break
There are many tax breaks* first-time homebuyers can take advantage of. One of those is a mortgage interest deduction, which may allow you to decrease your taxable income in accordance with the amount spent on the interest on a home loan. There are also Mortgage Credit Certificate programs, which may allow a first-time homebuyer to convert a portion of their annual mortgage interest into a tax credit on your tax returns. If you have a private mortgage insurance premium, you may also be able to deduct it on your tax returns as well. (Note: American Pacific Mortgage Corporation is not a credit repair company; this information is for information purposes only. We are not licensed credit repair specialists or counselors.)
4. Not getting permits for major projects
When you purchase a home you want to make it yours. With that may come some major upgrades and fixes. If you are planning to install a new kitchen, have electrical wire installed, adding a balcony or adding a deck in the backyard, chances are you will need to get a permit from your local municipality. If you plan to take on these types of projects and are using a contractor, they may know the local permit rules, but it is always safe to check with your municipality.
5. Putting off small fixes
Have you noticed that the sink is leaking? Are the sprinklers not functioning properly? Is there water collecting in your backyard? Water can be a big-time threat to the foundation of your home. Dry rot can continue to grow as a result of leaking water. Don't hold off on fixing these issues because they can decrease the value of your home. If there is water getting into the foundation of your home or the walls, that can lead to serious issues. Plumbing problems are also a real threat. Keep an eye out for these issues and take care of them fast.
Being a new homeowner produces much joy. But being a smart homeowner makes the experience that much more enjoyable. Make sure you avoid these five mistakes.