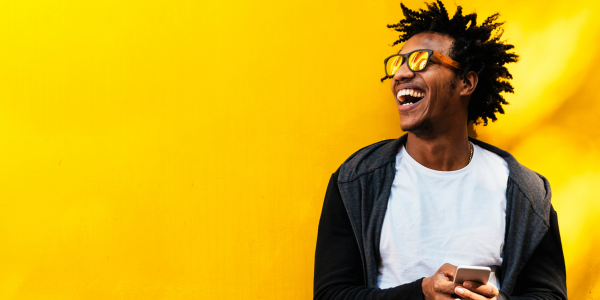 We know buying a home can be intimidating. There are so many variables that can go into this big decision. Then there's what you think you know—and what others think they know. A lot of this information can come from secondhand sources or even "expert" opinions you see on TV or on the internet. These opinions aren't always wrong, but what they don't take into account is your specific situation—or the fact that you have APM on your side.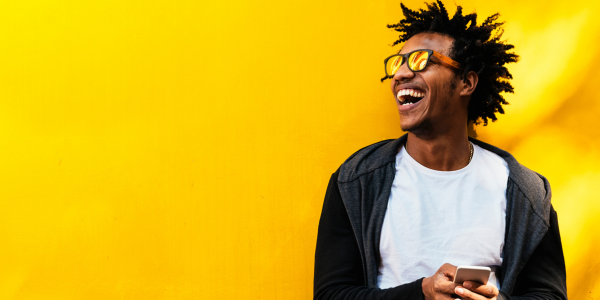 So let's dive into some of the more common homebuying myths and common misconceptions surrounding the homebuying process. You just might find that those "facts" aren't actually written in stone…or true at all!
Myth #1: You Need an Excellent Credit Score to Buy a Home.
You don't need a perfect credit score to qualify for a home loan. When a lender is considering you for a home loan, they are looking at your likely ability to make your monthly payments without the risk of defaulting on the loan.
A higher credit score does help you secure the lowest interest rate. A lower credit score may mean a higher interest rate, but it doesn't necessarily disqualify you. You can often still qualify for a loan if you have steady employment, other sources of verifiable income, and/or adequate assets.
Lowering your debt obligations, such as credit card bills, medical bills, car payments, and student loans, can positively affect your credit score as you begin the homebuying journey.
Your Loan Advisor can help you explore all the options available with your current credit score. They can even give you tips that may improve your score.
Myth #2: You Need

20% Down

to Buy a Home.
Ahhh, the old "20% down payment" homebuying myth. Listen, not every loan requires you to put 20% down. There are many different home loan types, each with their own requirements for the down payment amount. Even conventional loans don't require 20% down. Some loans, such as FHA loans, are ideal for first-time homebuyers and starter homes because your down payment can be as low as 3.5% and there are more lenient qualifying guidelines.
There are also programs out there that offer down payment assistance and help with closing costs. Our specialty programs, Freddie Mac Home Possible Advantage and HomeReady by Fannie Mae, help get you into a home with a low down payment. They also allow for flexible income guidelines and sources of funds. There are even VA and USDA loans that are available with up to 100% financing for qualifying borrowers.
Now, putting 20% down can avoid private mortgage insurance (PMI), which is a great way to lower your monthly payments, but it's not a magic number and it certainly isn't a requirement to secure a mortgage. Another buying myth debunked.
Myth #3: It's Not a Good Time to Buy.
Here's the thing about market timing: It's impossible to do. Whether the experts say it's a great time to buy or a bad time to buy, these situations are so subjective. Why? Because so much of the homebuying process is dependent on your unique situation. And there are always trade-offs. Sure, interest rates were lower 18 months ago…but home prices were higher.
There are also work-arounds in any housing market. Interest rates are higher now, but you can take advantage of a 3-2-1 buydown or opt for an adjustable rate mortgage to lower your rate.
Buying a home is such a personal decision. You can't let the larger world influence you too much, as the right time to buy for you may be different from the right time to buy for someone else.
You'll also want to dive into your own finances to see if it's cheaper to buy vs. rent, which brings us to…
Myth #4: It's Better to Rent Than to Buy.
One of the biggest benefits to buying a home is the amount of money you may be able to save compared with renting. In many housing markets, rents increase by an average of 8% a year. Want to know how much they increased between 2021 and 2022? More than 24%, according to Credit Karma.
Use this rent vs. buy calculator to determine which scenario would be better for you in your area. It is a great tool to help you understand the financial benefits of buying a home. This is also one of the benefits of having a great team on your side. Real estate agents and Loan Advisors are more than happy to sit down with you to work out these calculations—tailored to your exact scenario, of course.
Myth #5: A Pre-Approval Isn't Necessary.
It's important to get pre-approved before starting your home search. With a pre-approval, you know how much home you can afford and where your budget lies.
A pre-approval can even help you stand out to the seller above other offers. With a pre-approval, the home loan process will not only be smoother, but your offer will be stronger, giving you an advantage when you find your perfect home.
We're happy to help you sort through all these homebuying myths and common misconceptions so you can see the reality of the homebuying process. Whether it's your plan to buy a fixer-upper, a starter home, a second home, or a vacation property, APM will make sure you have all the (correct) information you need to make the best decision for you.
Contact one of our trusted Loan Advisors today.