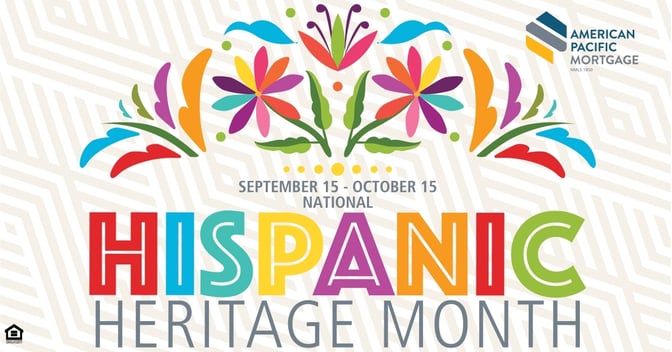 National Hispanic Heritage Month is held each year from September 15 to October 15, celebrating the culture and significant contributions of Hispanic and Latino Americans.
At APM, we use this as an opportunity to learn more about our APM Family and what their history, culture, and heritage means to them.
Carlos Jaimes, APM Production Technology Advocate
Carlos Jaimes considers himself lucky to have grown up with the best of theMexican and American cultures. With a mother who was born in the U.S. to Mexican immigrant parents and a father who emigrated from Mexico, Carlos has been immersed in the two countries' cultures his whole life.
That often meant celebrating two holidays, such as Halloween and Dia de los Muertos/Day of the Dead (Nov. 1) or 4th of July and September 16, Mexico's Independence Day. It also meant celebrating the same holiday two different ways. This included eating tamales and pozole, a spicy Mexican soup, at both Thanksgiving and Christmas.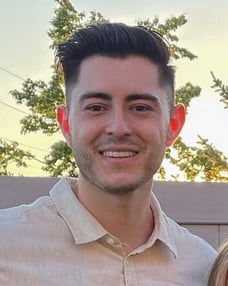 For Carlos, these dual cultures have truly been all about celebration because his parents never pushed either on him. From an early age he was allowed to discover and explore the best of both America and Mexico, never feeling forced to choose a country or allegiance.
"I am extremely grateful that I'm not just Mexican, not just American, but Mexican-American," Carlos said. "It's about being who you are on both sides of the equation. I've always been very grateful for the freedom to express myself in any way I choose, and I hope to pass that down to my own kids someday."
Christina Adams, APM Pricing and Margins Analyst
Christina Adams comes from a "family first" Mexican-American clan. From an early age, cooking, big family meals and authentic recipes passed down from the generations was the norm.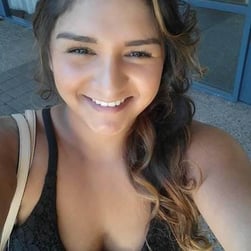 Those traditions persist today, and though Christina's family is scattered throughout California, the women still manage to get together every October or November to make tamales. They use Christina's great-grandfather's secret recipe, which he brought with him from Mexico when he immigrated to California.
Christina's grandmother on her father's side also holds a special place in her heart. She was a woman who "did it all," raising her family, cooking those meals everyone appreciated and becoming an entrepreneur. Her grandmother was very independent for her generation, opening a dog grooming shop and inspiring Christina to follow her dreams of owning her own business one day.
Loli Martinez Lonso, Senior Loan Officer, Solano Mortgage, a division of American Pacific Mortgage
Loli Martinez Lonso's roots in Vacaville, CA, go back a long way, but her connection to Spain goes back even further. Both of her parents are from Spain. Loli's great-grandparents had a boarding house in Vacaville on Main Street where they helped immigrants find jobs. Her grandfather was born here at that time, but then the family returned to Spain. Her grandfather always had dreams of returning to America, so in 1962 he brought his entire family back to the Northern California town, including Loli's mother and two aunts.
Her father came to America to join his father and brother when he was 18 years old. He is a truck driver and can speak English pretty well. Loli and her sister, like many children, help him read his mail and fill out paperwork.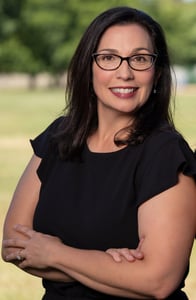 The entire family are members of the area's Spanish Club.
They keep Spain and many traditions alive through these events, even though they are all citizens. Loli went to Spain with her family four years ago to celebrate her mom's birthday, and was excited to see that although they share many of the same customs, traditions and superstitions, they do so in slightly different ways over there. For instance, in Spain, Loli's relatives don't eat ice or use air conditioning because they're afraid they may catch a cold. This tradition hasn't translated in the warmer climate of Vacaville
Family is very important in her culture. Her mother started the Sunday dinner tradition, and it continues still as a way to stay connected. Loli and her siblings and cousins are beyond grateful for the sacrifices that her parents and grandparents, aunts, and uncles made so that she can live the American dream and help others achieve the American dream of homeownership.
Orlando Diaz, Loan Officer, Guarantee Mortgage, a division of American Pacific Mortgage
Orlando Diaz comes from humble beginnings that have made him who he is today. He grew up in New York as the son of a young Puerto Rican mother and Airmen father. His mother got him into music at an early age, eventually earning Orlando a place at the famed Julliard School. Though his time after school was spent practicing the French horn, Orlando's summers were full of family, music and Salsa in Puerto Rico.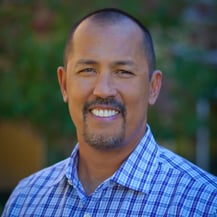 He recalls dancing with his many aunts and grandmothers as early as 5, and
attributes his Spanish-speaking abilities to all the time he spent with his grandparents in Puerto Rican churches. Holiday meals were also an event during these summer visits, with the women of the family getting together to cook for an entire week ahead of a celebration.
Though COVID prevented Orlando from taking his three stepchildren to celebrate these same traditions last year, he made sure the family cooked their own versions of Puerto Rican dishes this past holiday season. His mother's sacrifices to pay for his music lessons early on, coupled with his relatives' appreciation for fun, food and family, have driven Orlando's own work ethic. To Orlando, his clients – like his friends – are just an extension of family. It's the Puerto Rican way.