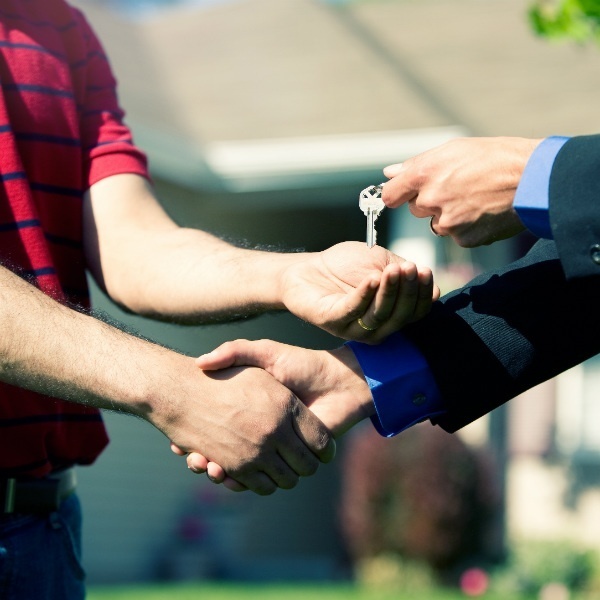 The Four Modern Guidelines of Home Buying
Buying a home can be an overwhelming process. But in the end, it can be one of the most rewarding experiences you and your family will ever have. Home ownership provides security, a source of pride, equity, a financial roadmap to the future and numerous other perks, both personal and financial.
But before getting to the "easy part" of moving in, decorating and making your new property your own, there are some modern rules of home buying you should follow.
Guideline 1: Get pre-approved
Prospective homebuyers who are scouring property listing websites for the latest homes available in their desired neighborhoods need to take a step back and prioritize their strategy. We know it's tempting to discuss the joys (and possible pitfalls) of home-buying with a realtor, or plan your Saturday around all the open houses, but the most strategic and well-advised guidelines you can follow first is getting pre-approved for a loan.
This important step provides the financial clarity homebuyers need to make all the important decisions that follow. Filling out a mortgage loan application affords prospective homebuyers a financial snapshot of what to expect, including:
A conditional written commitment from the bank on your qualified loan amount

An estimate on the monthly mortgage payment

A preview of associated taxes and insurance fees
These financial boundaries will help navigate your journey into home-buying, and the bank's stamp of approval will help you be competitive when you're ready to submit an offer.
Guideline 2: Pick the right mortgage company and lock in a rate
There are many mortgage lenders eager to hear from would-be buyers. So the challenge you'll face is not finding a financial partner, but rather, sorting through the variety of banks, programs and types of mortgages that will meet your needs and set you up to be competitive. While it'll be somewhat easy to know whether you qualify for an FHA, VA, CalHFA's first-time buyer, or a conventional loan, the terms, financial intricacies and special programs matter just as much as selecting a reputable company.
Such companies will have a track record of success and offer special programs that will put buyers at ease. For example, the SecureLock Program by American Pacific Mortgage offers rate protection so that you can lock your interest rate while you shop for a home, or sell your home to buy a new one. If interest rates rise, you are secure during the duration of the lock. Innovative programs like the SecureLock will allow buyers to dive into the market with confidence by locking in their rate.
Guideline 3: Close your deal fast
After securing a loan program that meets your needs, you might feel like you're in the driver's seat. But how will your financial package stand out from the rest of the offers? This next rule is tied into selecting the lender that will help you reach your goals. With the current market flows, buyers must stand out upon making an offer. American Pacific Mortgage provides a leg up on the competition with its Keys on Time Guarantee*. After all your paperwork has been submitted, American Pacific Mortgage will ensure to close the deal within 18 days. If your loan does not close on time, we will credit you $895 in closing costs*. This type of program can sway the seller to select your offer over others because of American Pacific Mortgage's reputation and experience in closing loans as quickly and seamlessly as possible.
Guideline 4: Work alongside a good realtor
Now that you have the insider information on the initial steps toward home ownership, it's time to pick a real estate agent. Before you hire someone and enter a formal relationship, exercise due diligence. Ask to see an inventory of recent sells and contact information for each transaction. Would-be buyers can learn a lot about recent transactions and by asking questions of those involved and studying the numbers.
Keep in mind that some realtors have specialized training to handle your needs, so it's worth asking if your potential realtor has special training. Most importantly, pick someone who knows your community well and has a strong reputation for smooth and competitive home sales, and the track record to back it up. American Pacific Mortgage has good relationships with successful and reliable realtors as well and would be happy to connect you.
With these guidelines in mind, the journey to buying a home will be more predictable and less stressful. But above all, these home buying guidelines will give you an understanding of what a real estate transaction is like so you can beat the competition and focus on what's important to you: buying your dream home.
*Not available in Oregon. The "Keys on Time" program is a limited guarantee that APMC will provide a credit to the borrower of $895 after the close of escrow if, due to some fault on the part of APMC, its originators or other APMC staff, a purchase transaction does not close until a date after the originally stated close of escrow date. The "Keys on Time" limited guarantee does not apply if the purchase transaction fails to close on or before the anticipated close of escrow date due to events/circumstances beyond APMC's control, including but not limited to, delays caused by: an unacceptable or unexpectedly low appraisal value on the subject property, acts or omissions by the escrow or title company, second lien holder approvals, short sale approval, or loan conditions imposed by the lender that, despite reasonable diligence by APMC, are not met by any party in a timely manner. The "Keys on Time" limited guarantee trigger begins when the initial loan package is received by APMC's Fulfillment center. The complete loan package must be received in the APMC Fulfillment center a minimum of 18 days prior to the COE date. Exclusions: The limited guarantee does not apply to the HARP program, reverse mortgages, FHA 203k, non-delegated jumbo products or any loans that require prior approval from an investor. The limited guarantee applies to purchase transactions only. All programs are subject to borrower and property qualifications. Rates, terms, and conditions are subject to change without notice.