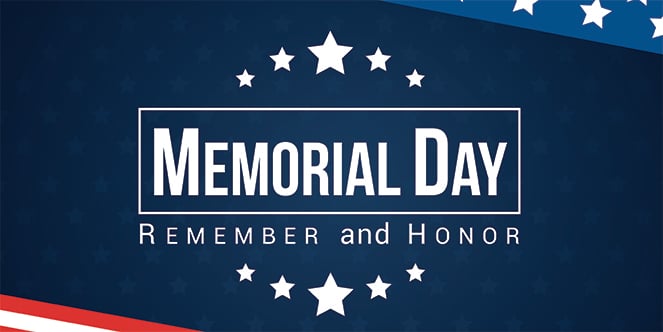 Memorial Day is traditionally celebrated with cookouts and parties and often signifies the beginning of the summer season. It's important, however, to respect and observe the actual meaning of Memorial Day, which is a National Day of Mourning honoring those who have died serving the U.S. Armed Forces. It's important to remember that for many, this is a tough day. It's difficult to raise a glass and light off fireworks and smile with the crowd when the observance hits close to home.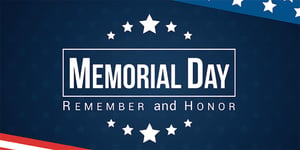 It's easy to weave in meaningful ways to honor our fallen heroes, and good to remind the whole family WHY we are celebrating Memorial Day. Here are some ideas of how you can make the day more meaningful.
Say a few words. If you knew a fallen soldier, remember them. Talk about your memories and honor them and their families. If you didn't know anyone, ask those around you if they did. If no one did, then stick to a simple "we're thinking about those who gave their life for us today."
Observe the silence. The national moment of silence for Memorial Day is 3:00 PM local time. Pause for one minute to honor those who gave their lives.
Play a tune. Create and share a playlist that gets the patriotic juices flowing. Consider playing Taps before or after your moment of silence observance.
Pay attention to the fallen. Visiting a local cemetery that has a military honors section to leave flowers and remembrances goes a long way in helping our kids understand and think of others on this day. Spend a few minutes pulling weeds, placing flags, or maybe consider creating name etchings by rubbing names from gravestones to remember them in the future as a way to direct thoughts and positive energy, even if you're the only one who knows.
Host a watch party. Many streaming services offer terrific programs devoted specifically to what the holiday is all about: celebrating and mourning the military personnel who lost their lives.
Some great choices that are streaming now are:
The Hurt Locker (2008); American Sniper (2014); The Longest Day (1962); D-Day (2004); Flags of Our Fathers (2006); They Were Expendable (1945); or Black Hawk Down (2001).
Remembering the reasons for Memorial Day can be somber, but acknowledging those, and then celebrating those that have made the ultimate sacrifice is a terrific way to show your appreciation.