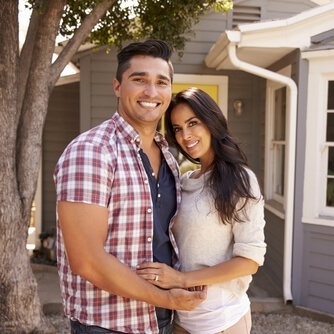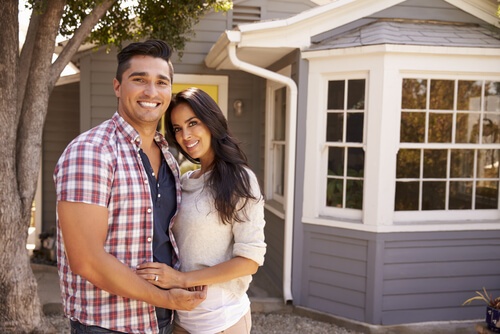 Being self-employed or owning your own business can be an exciting adventure that comes with many benefits. That's why so many people have chosen to head down the path of self-employment. According to the Bureau of Labor Statistics, roughly 10% of U.S. workers are self-employed. But along with the benefits and the satisfaction of working for yourself come a few hurdles.
One such hurdle can be trying to qualify for a mortgage. Lenders want to be sure you can afford your mortgage, and for the self-employed that can require some extra paperwork to verify your income.
APM has a way to make the home-buying process a little easier for self-employed borrowers! Our Expanded Access Loan Program may be what you've been looking for.


What is the Expanded Access Loan Program?
Our Expanded Access program opens the doors for borrowers like you who need financing but don't "fit" the standard guidelines for loans. The program provides financing options for borrowers that may have difficulty documenting their income, or whose tax returns may not reflect their true viability for a mortgage.
Expanded Access allows borrowers the ability to qualify for a mortgage based on a 12 or 24-month average of deposits using a personal or business bank account.
Expanded Access offers fully amortizing fixed, ARM and interest only ARM options to facilitate financing on primary, second home and investment properties. Loan amounts are available from $100k-$2M and you can borrow up to 85% of the value of the home.

How Self-Employed Borrowers Qualify for Expanded Access
Many self-employed borrowers write off all expenses on their tax returns, giving the appearance of a lower income number than the true amount. This can make it difficult to qualify for a mortgage. The biggest benefit of our Expanded Access program is that self-employed borrowers can qualify using bank statement documentation to reflect their income stream.
Depending on how you manage your business, you can verify your income for a mortgage using either one of the following:
Personal Bank Statements where you can qualify based on 12 or 24-month average monthly deposits

Business Bank Statements where you can qualify based on 24-month average monthly deposits
You will also need a minimum of a 620 FICO score and no more than 50% debt-to-income ratio. This program can even help if you have a blemished credit history that includes a short sale or mortgage late.
Now being self-employed doesn't have to make qualifying for a home loan a difficult process. We're happy that we have been able to offer you the Expanded Access Program with bank statement verification to make your homeownership dream one step closer to being a reality. Contact one of our helpful loan advisors today to find out how you can take advantage of this new program! We are more than happy to answer any questions you may have regarding investment properties, primary, or second home mortgages.