The Federal Housing Finance Agency (FHFA) announced an increase in the baseline conforming loan limits for Fannie Mae and Freddie Mac loans in 2020. For most of the U.S. the limits have been increased to $510,400, up from the 2019 limit of $484,350 for one-unit properties.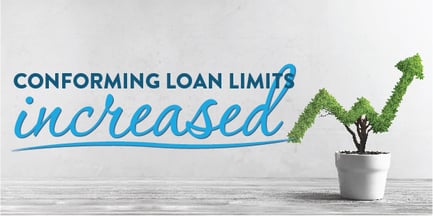 For some higher cost areas, the limit has been increased further, to a maximum of $765,600. This varies by county, and a full list of counties with corresponding limits can be accessed on the FHFA website here.
Special statutory provisions establish different loan limit calculations for Alaska, Hawaii, Guam, and the U.S. Virgin Islands. In these areas, the baseline loan limit will be $765,600 for one-unit properties.
As a result of generally rising home values, the increase in the baseline loan limit, and the increase in the ceiling loan limit, the maximum conforming loan limit will be higher in 2020 in all but 43 counties or county equivalents in the U.S.