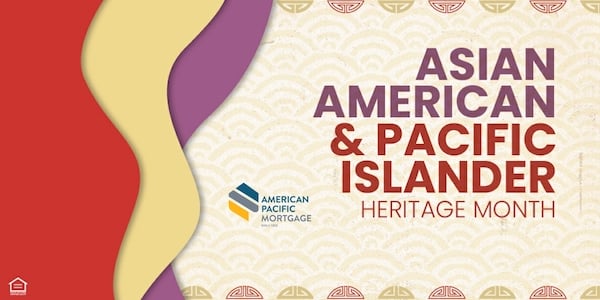 May is Asian American and Pacific Islander Heritage Month, a time for recognizing their significant contributions to the history, culture, and achievements in the United States. (Go here to learn more.)
At APM, we wanted to take this opportunity to learn more about our APM Family and what their history, culture, and heritage means to them.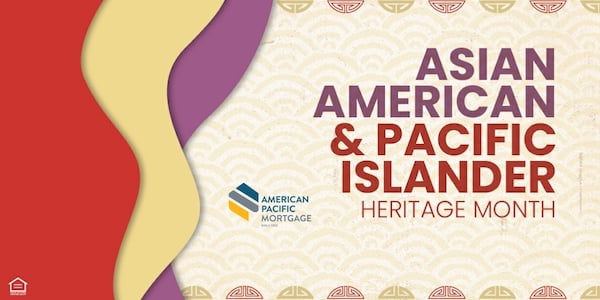 Sheryl Chun, Loan Officer at Aligned Mortgage
Being born and raised in Hawaii, Sheryl has always fully embraced the "Aloha spirit." Both sides of her family have deep-seated roots on the Big Island, with her mom's side originally immigrating from China three generations ago to work in the sugar cane fields and her dad's side coming from Portugal to do the same about four generations ago.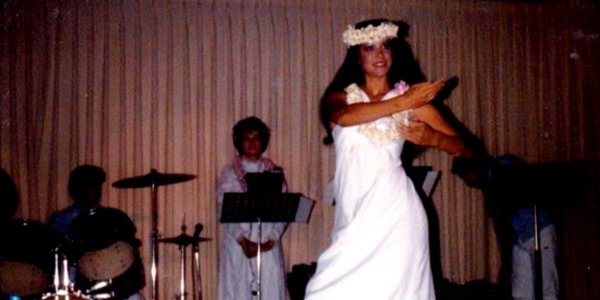 With Hawaiian culture running deep in her blood, Sheryl followed in her tūtū's (grandmother's) footsteps by dancing the hula. Sheryl performed hula at one of the island's military hotels for many years until she started a family of her own. Those children are now grown, pursuing college and professions in Oregon and Illinois. Though she was sad to see them go, Sheryl is proud of how much they've come to value their Hawaiian culture now that it's not as pervasive as it was on the island.
What she isn't happy to see is the number of native Hawaiians who have had to leave their homes due to affordability. Prices continue to go up, and many cannot afford to buy. That's why Sheryl has made it her mission to reach as many locals as possible to ensure that Hawaii can remain their home if they want it to. She calls herself the "Mortgage Mama" because she lends a hand and keeps a watchful eye like a mother would as they navigate the mortgage process.
"Ohana," or family, is extremely important to Hawaiians, which is why Sheryl makes sure her clients feel like family. Business typically spreads through word of mouth on the island and, just like her kids, Sheryl doesn't leave her clients behind if they do choose to move. Instead, she's licensed in many states so she can continue their journey with them. Sheryl knows Hawaiians value someone they can trust, and she always wants to be that person for them when it comes to their housing needs, finances, or anything else a mama might provide.
Nona Malvar, Operations Manager and Loan Officer at Dream Team Mortgage
Nona Malvar's phone is constantly pinging, and she wouldn't have it any other way. Not only is she in-demand as the operations manager for APM in San Diego, but her family group chat with 30-plus members means someone always has something to say.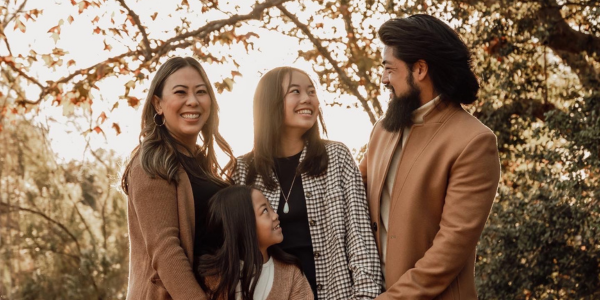 Nona immigrated to America from the Philippines when she was 2. Though she still has some aunts and uncles back there, whom she one day hopes to visit, the majority of her large family has settled in the U.S. This means there are plenty of reasons to get together and countless things to celebrate. Holidays and birthdays are full of traditional Filipino fare shared among generations that span from grandparents to second cousins.
The kind, friendly, inviting nature of fellow Filipinos allows Nona to feel as though she has family wherever she goes, even if the people who share her culture aren't actually related to her. This has made any trips to the hospital much more manageable, as Nona could rely on the cultural connection with nurses to ease any worries for herself or others.
Now a mom of two, Nona looks back at her childhood and wonders how her mother found any work-life balance while raising five children. She's happy to report, however, that many of her family members say Nona is her mom's "carbon copy," a true compliment.
One of the things the older generation hasn't been able to pass down to their kids, according to Nona, is the ability to navigate the current housing market and mortgage process. That's because the market and regulations are very different than when many of them bought their homes. This is where Nona feels she and other Asian Americans in the industry can really help. They understand the values that have been instilled in this generation of homebuyers, but they can also assist with these complex tasks. This is an important asset to this community, as many Filipino children stay at home longer, building up their savings until they're ready to buy their first home. When they are, Nona and her team are ready to serve them.
John Le, Loan Officer at Big Valley Mortgage
Being a Vietnamese American is not something John Le takes for granted. His father was part of the South Vietnamese Army during the war, and his parents fled the country shortly thereafter. They traveled to America by boat with their 4-year-old son, giving him ocean water when they ran out of clean water. Two months after they arrived in America, John was born.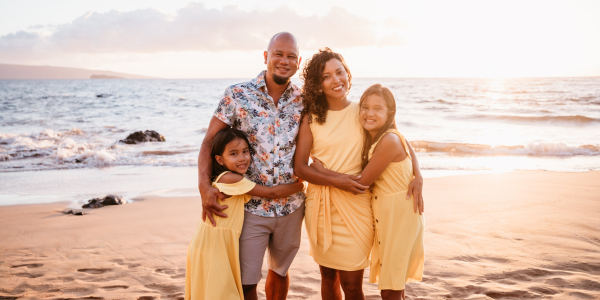 John and his brother quickly found the value of both cultures. There were many aspects of the American way of life, including sports and the ability to turn almost anything into a business, that were attractive to them. At the same time, his mother's cooking and his father's old-school traditions ensured that John and his brother remained very close to the Vietnamese culture, which he has passed on to his two children.
Vietnamese culture taught them to respect their elders, value the language, and work hard. As a result, John has developed a lifelong love of learning that he carries with him today. He has a knack for absorbing difficult concepts and then explaining them to others with ease. These are skills he regularly uses as a loan officer at Big Valley Mortgage, an APM affiliate in Elk Grove, California, near Sacramento.
Aside from his brother and father, John's wife has also influenced the way he does business. Being of Filipino and Hawaiian descent, John has embraced her culture's "Hawaiian spirit," which welcomes everyone with open arms and no judgment. John loves greeting his clients with this same spirit, and he appreciates being part of a company that consistently invites him to join in and belong to the community.
Lanelle Cababat-Martin, Senior Loan Officer at Bellevue Branch
Lanelle Cababat-Martin may live in Kirkland, Washington, now—but the "aloha spirit" that she grew up with in Hawaii follows her wherever she goes. "Aloha" means love, respect, affection, peace, compassion, and mercy in the Hawaiian language. Being raised as one of six on O'ahu, having the aloha spirit and holding her family (ohana) close to her heart was at the center of everything. Neighbors were referred to as "aunties" and "uncles," their children often considered "calabash cousins" (like a cousin), and food was brought to every occasion whether it was a brief visit, a time of celebration, or to support someone in need.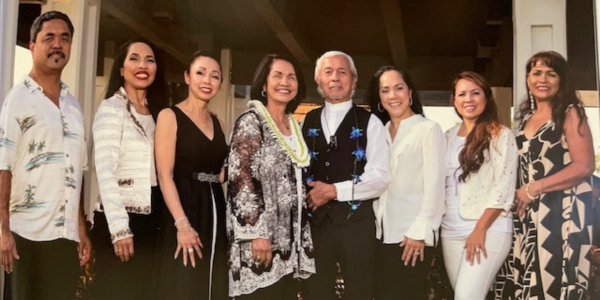 Lanelle grew up with her parents constantly demonstrating the aloha spirit toward others, such as watching her mother, who is now in her 80s, bringing daily meals to friends and family for years when they struggled with their health. Lanelle firmly believes this sense of community—having a close connection with family and extended family, and their service to God and others—is what has helped her parents stay healthy and young. Lanelle still gets back to the island once a year, if not more often. She very much looks forward to the next family reunion, including one rumored to be in August. Her extended family loves to stay in touch and is so large at this point that it has its own Facebook page to keep everyone connected.
Even on the mainland, get-togethers are celebrated in true Hawaiian fashion. "Luaus" with plenty of Hawaiian food are still the preferred way to celebrate, especially for a child's first birthday or a high school graduation. A pig is cooked in the backyard in a temporarily dug-out ground oven, hula is performed, ukeleles are strummed, flower leis drape the neck of those being celebrated, and everyone sings their hearts out, regardless of their level of talent.
Lanelle delights in her culture and brings that same sense of ohana, aloha, love, respect, and hospitality to her clients as a Loan Advisor. She reacts to every borrower by asking herself what she would do if this were her ohana. This inspires Lanelle to never give up on a client if their income, assets, or credit isn't quite where it needs to be. She creates a plan to get them there and makes sure they leave feeling confident that their dream will be a reality. Lanelle also prides herself in her work with not only those of her Filipino and Hawaiian culture, but all foreign borrowers. She makes them feel comfortable and assures them there will never be a language barrier with her.
Meena Na, Branch Manager at Element Mortgage
Born in Seattle, WA, Meena credits her mother, who immigrated to the United States with Meena's older sister (one month old at the time), for much of her understanding and appreciation of the Korean culture. "My mom thought it was very important to maintain the heritage, the culture, and the language, so she spent many, many hours fighting with me to make sure I learned how to speak, read, and write Korean."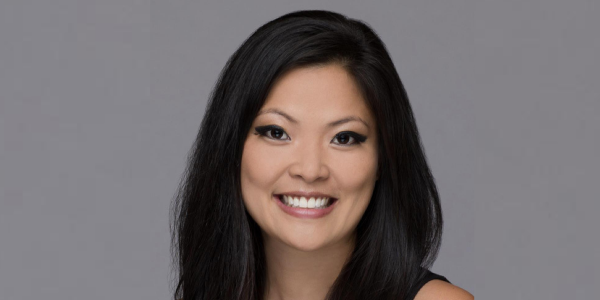 And while it takes a lot of effort, Meena is thankful for the opportunity to celebrate both cultures in her home. "For somebody who is born and raised in the U.S., I think we do spend an exceptional amount of time, effort, energy, and emphasis on trying to keep the traditions alive—and I'm trying to do the same for my girls as well."
With the help of her mother, Meena's family celebrates both the American and Korean holidays, including both American and Korean versions of Thanksgiving (Chuseok in Korea) and the New Year. She notes one major similarity in celebrating holidays across both cultures: "You gather with your family and spend the entire day preparing more food than any normal person could eat and then sit down together to share what was made. Chuseok means 'Autumn Eve' and is a big harvesting season in Korea as well."
She also really enjoys the Korean traditions that pertain to her young children, including celebrating 100 days after birth, as well as a big first birthday celebration (Doljanchi). "I appreciate it much more now, as a mother, than I did as a child and find myself more excited about celebrating and passing on our traditions."
As a Korean American, Meena looks at her dual cultural upbringing as a luxury. "I get to see the pros and cons of both cultures and it helps me make overall better life decisions for myself and my family." In her professional life, Meena draws from the Korean culture of servitude and hard work, which she implements every day when delivering excellent customer service and getting all of her clients to a smooth closing.
Ian and Kimberly Cumagun, Off-Shore Team Administrator and Off-Shore Assistant Team Administrator
Born in the Philippines, married couple Ian and Kimberly Cumagun immigrated to the U.S. in 2010—the last in their family to make the move. Recently, they found themselves back in the Philippines working out of APM's Manila office. With Kim as his second hand, Ian heads up the offshore teams in Manila, Philippines, and Sutherland, India, who partner with APM's underwriting and post-close teams to review documents for underwriting, conduct post-close audits, and more.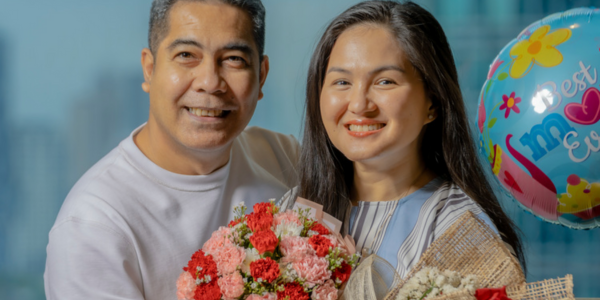 Prior to taking the positions in Manila, Ian and Kimberly lived in Mountain View, CA, and worked on the APM capital markets team. When the opportunity came up, they found it was a great fit culturally and professionally, so they took a leap of faith and made the move. We talked with them about their Filipino culture and how it plays such an important role in their lives today.
Ian and Kim describe the Filipino culture as festive, fun-loving, and hospitable. Large gatherings with family and friends are common and revolve around food. According to Ian, "If you are invited to a Filipino home, then get ready for a feast and get ready with your favorite song because you're going to have to sing karaoke and there will be lots of dancing."
Deep-rooted customs like "Pakikisama" (the idea that harmony and unity is valued above all else) and "Bayanihan" (a custom that refers to working together as a community to achieve a common goal) mean that family, community, and social responsibility are at the forefront of Filipino culture. It's common for neighbors and friends to be referred to as "uncles" and "aunties" because of the close-knit community.
Work ethic and education are also highly valued in the Filipino culture. Kim and Ian describe how high school and college grad rates are high, even in slum areas, because education is prioritized. It's something they continue to use in their day-to-day lives and strive to pass along to their teams. "We always say, try to become a sponge all the time. Life is a continuous process of learning, so keep an open mind, be humble, and keep learning. Those are the things that were culturally embedded since we were young."
Before making the move, Ian and Kim made a point to visit the Philippines annually with their family to remain connected with their roots. While cities like Manilla are more similar to the U.S. with a very global culture, they enjoy visiting their provinces where traditional Filipino values are still at the forefront.
Malyna Phan, Branch Manager at Big Valley Mortgage
Malyna Phan, Branch Manager for Big Valley Mortgage in Elk Grove, CA, sat down to talk with us about what it means for her to be a Vietnamese American and how she continues to celebrate her culture with her family.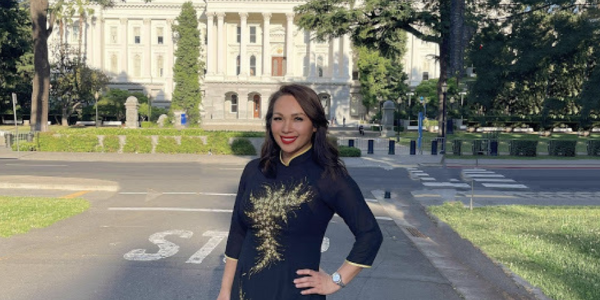 One of the biggest ways she celebrates her culture is by recognizing Tet, or Vietnamese New Year. It's widely considered the most important celebration in Vietnamese culture and translates to "Festival of the First Morning of the First Day," which takes place on the first day of the first month of the Vietnamese calendar (around late January or early February). It's celebrated by cooking special holiday foods, giving "lucky money" to children and the elderly, and family time. One of her favorite ways to feel connected is with food and traditional Vietnamese dress (Ao Dai) during celebrations.
Malyna credits her father for her servant leader attitude. He was a servant leader in Vietnam before the war, and helped many of their friends, family, and community unite with their family from Vietnam through the sponsorship process. "He encouraged us to focus on our academics, stay humble, and work hard to ensure a brighter future." Malyna says, "I'm proud to carry on his legacy to always love and honor my family and friends, and continue his work as a servant leader."
In her professional life, Malyna has served on the board of the Greater Sacramento Chapter of the Asian Real Estate Association (AREAA) since 2017. Malyna is the current chapter president and uses her platform to promote sustainable homeownership opportunities in Asian American communities, which marries her two passions of homeownership and supporting her AAPI community beautifully.
If you'd like to learn more about APM's commitment to diversity and inclusion, go here to read about our mission and strategy.