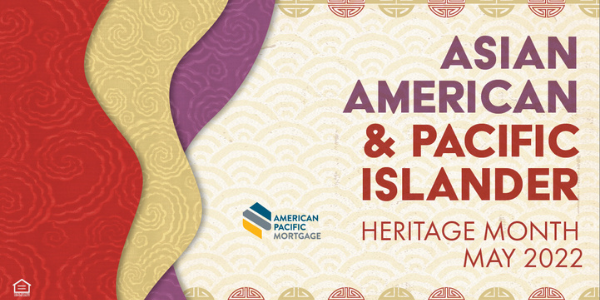 May is Asian American and Pacific Islander Heritage Month, a time for recognizing their significant contributions to the history, culture, and achievements in the United States. (Go here to learn more.)
At APM, we wanted to take this opportunity to learn more about our APM Family and what their history, culture, and heritage means to them.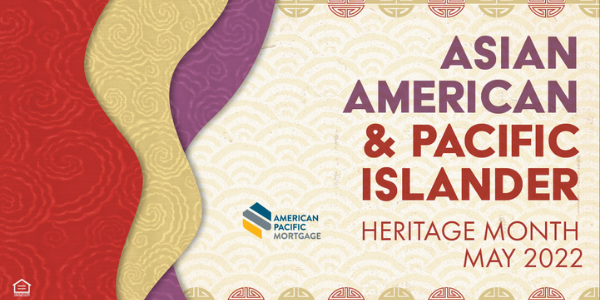 Kailani Jones, Marketing Administrator at American Pacific Mortgage
Kailani Jones had a long history of event experience before she started with APM as our marketing administrator. Kailani—whose name means "sea and heaven"—has ties to Hawaii rooted in her father's side of the family, all of whom were born and raised there.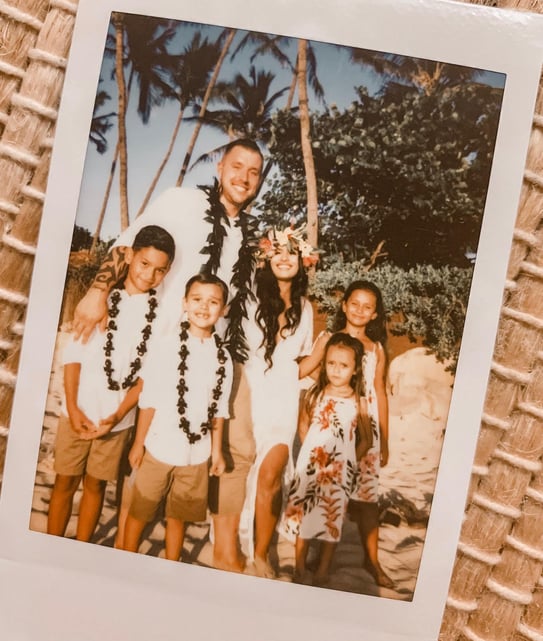 Kailani embraces her Hawaiian culture through hula, a practice that was stripped from Hawaiians through colonization, was brought back by King David Kalākaua as tribute, and is now how they communicate their history.
Kailani loves to celebrate the Merrie Monarch festival in April, which contains a worldwide broadcasted competition with hālaus—hula schools—from all over the island and mainland. During this year's festival, Kailani's cousins took part in the Ho'ike night, an evening of hula dancing and other creative performances.
Hawaiian gatherings feature all different types of ono (delicious) food, including poi, laulau, lomi salmon, mac salad, kalua pork, and Spam musubi, a local favorite that her children love. Once the feast is ready, everyone gathers hands to say a blessing.
Kailani believes a way we can learn from her culture is through the aloha spirit. This includes treating one another with love, respect, and compassion. She also feels strongly about treating the 'āina (land), including its Native people, with respect. Hawaiians believe that what you give is also what you receive.
Kailani and her family greet one another through a honi, a kiss on the cheek. They love to hike, dive, surf, enjoy beach days with the family, and most of all just spend quality time with one another.
Kailani now lives on the mainland in California and tries to bring a bit of home with her by still speaking pidgin, a mixture of languages that was created during the plantation era as a way for all ethnicities to communicate with one another through a single language. Pidgin is still used today in Hawaii.
Her family also takes their shoes off at the door, a sign of respect to the homeowner by keeping the home clean of outside germs and dirt. Kailani's family gatherings usually include Hawaiian music and occasionally a ukulele, which typically leads to dancing and even more fun.
Kailani has also kept in touch with her Hawaiian roots through "Mama," her auntie, who was the closest person she had to a grandmother after hers passed early on. Mama taught Kailani lessons from an early age that she would not have learned being raised on the mainland. The most important of those lessons were knowing her roots and that family, loyalty, respect and compassion were everything she needed in life.
Mama was the glue to Kailani's family. The traditions she taught her live within herself and her children today.
Overall, Kailani believes that ohana (family) is the most important thing about the Hawaiian culture. That's the reason Hawaii is Hawaii.
Meena Na, Branch Manager at Element Mortgage
Born in Seattle, WA, Meena credits her mother, who immigrated to the United States with Meena's older sister (one month old at the time), for much of her understanding and appreciation of the Korean culture. "My mom thought it was very important to maintain the heritage, the culture, and the language, so she spent many, many hours fighting with me to make sure I learned how to speak, read, and write Korean."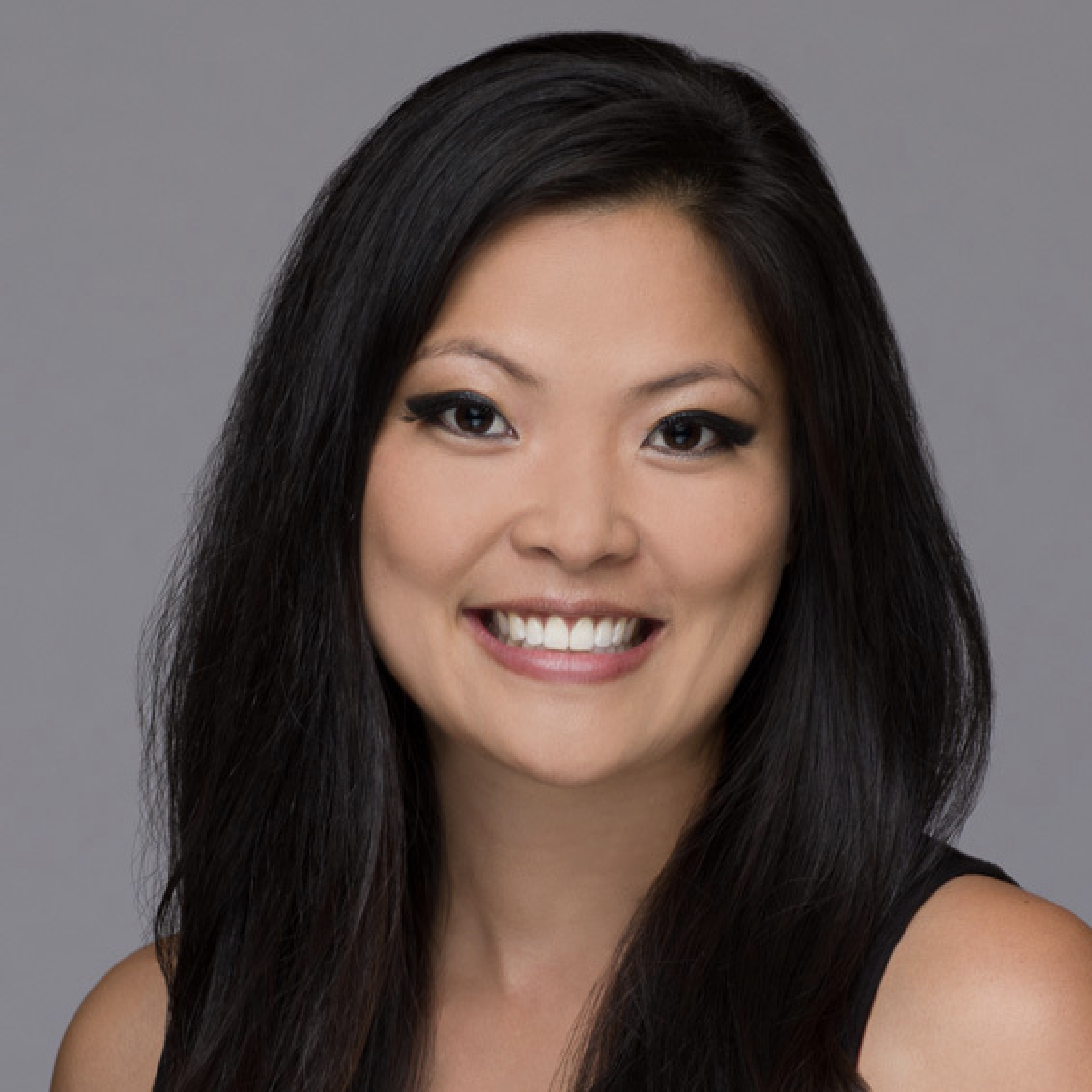 And while it takes a lot of effort, Meena is thankful for the opportunity to celebrate both cultures in her home. "For somebody who is born and raised in the U.S., I think we do spend an exceptional amount of time, effort, energy, and emphasis on trying to keep the traditions alive—and I'm trying to do the same for my girls as well."
With the help of her mother, Meena's family celebrates both the American and Korean holidays, including both American and Korean versions of Thanksgiving (Chuseok in Korea) and the New Year. She notes one major similarity in celebrating holidays across both cultures: "You gather with your family and spend the entire day preparing more food than any normal person could eat and then sit down together to share what was made. Chuseok means 'Autumn Eve' and is a big harvesting season in Korea as well."
She also really enjoys the Korean traditions that pertain to her young children, including celebrating 100 days after birth, as well as a big first birthday celebration (Doljanchi). "I appreciate it much more now, as a mother, than I did as a child and find myself more excited about celebrating and passing on our traditions."
As a Korean American, Meena looks at her dual cultural upbringing as a luxury. "I get to see the pros and cons of both cultures and it helps me make overall better life decisions for myself and my family." In her professional life, Meena draws from the Korean culture of servitude and hard work, which she implements every day when delivering excellent customer service and getting all of her clients to a smooth closing.
Ian and Kimberly Cumugan, Off-Shore Team Administrator and Off-Shore Assistant Team Administrator
Born in the Philippines, married couple Ian and Kimberly Cumugun immigrated to the U.S. in 2010—the last in their family to make the move. Recently, they found themselves back in the Philippines working out of APM's Manila office. With Kim as his second hand, Ian heads up the offshore teams in Manila, Philippines, and Sutherland, India, who partner with APM's underwriting and post-close teams to review documents for underwriting, conduct post-close audits, and more.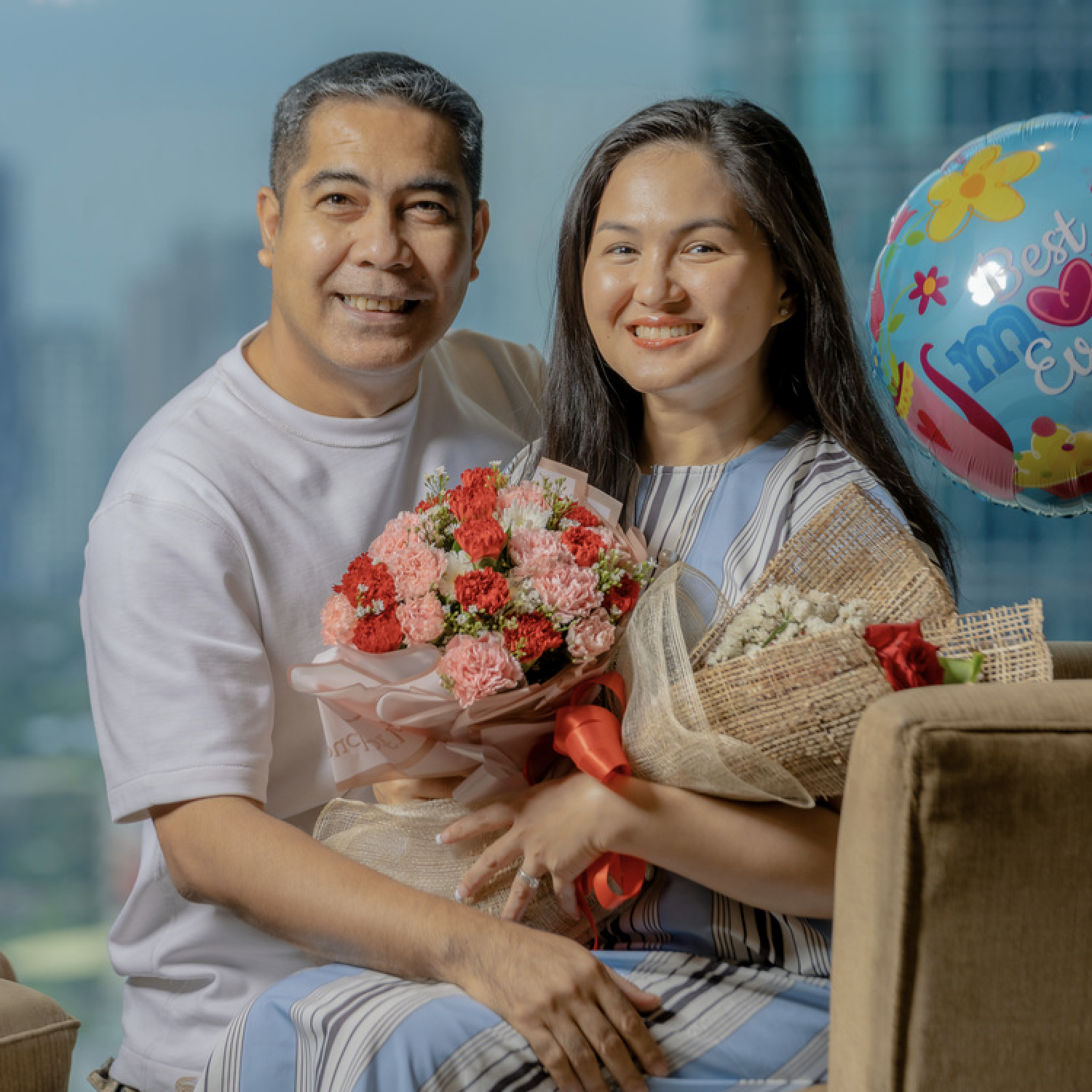 Prior to taking the positions in Manila, Ian and Kimberly lived in Mountain View, CA, and worked on the APM capital markets team. When the opportunity came up, they found it was a great fit culturally and professionally, so they took a leap of faith and made the move. We talked with them about their Filipino culture and how it plays such an important role in their lives today.
Ian and Kim describe the Filipino culture as festive, fun-loving, and hospitable. Large gatherings with family and friends are common and revolve around food. According to Ian, "If you are invited to a Filipino home, then get ready for a feast and get ready with your favorite song because you're going to have to sing karaoke and there will be lots of dancing."
Deep-rooted customs like "Pakikisama" (the idea that harmony and unity is valued above all else) and "Bayanihan" (a custom that refers to working together as a community to achieve a common goal) mean that family, community, and social responsibility are at the forefront of Filipino culture. It's common for neighbors and friends to be referred to as "uncles" and "aunties" because of the close-knit community.
Work ethic and education are also highly valued in the Filipino culture. Kim and Ian describe how high school and college grad rates are high, even in slum areas, because education is prioritized. It's something they continue to use in their day-to-day lives and strive to pass along to their teams. "We always say, try to become a sponge all the time. Life is a continuous process of learning, so keep an open mind, be humble, and keep learning. Those are the things that were culturally embedded since we were young."
Before making the move, Ian and Kim made a point to visit the Philippines annually with their family to remain connected with their roots. While cities like Manilla are more similar to the U.S. with a very global culture, they enjoy visiting their provinces where traditional Filipino values are still at the forefront.
Malyna Phan, Branch Manager at Big Valley Mortgage
Malyna Phan, Branch Manager for Big Valley Mortgage in Elk Grove, CA, sat down to talk with us about what it means for her to be a Vietnamese American and how she continues to celebrate her culture with her family.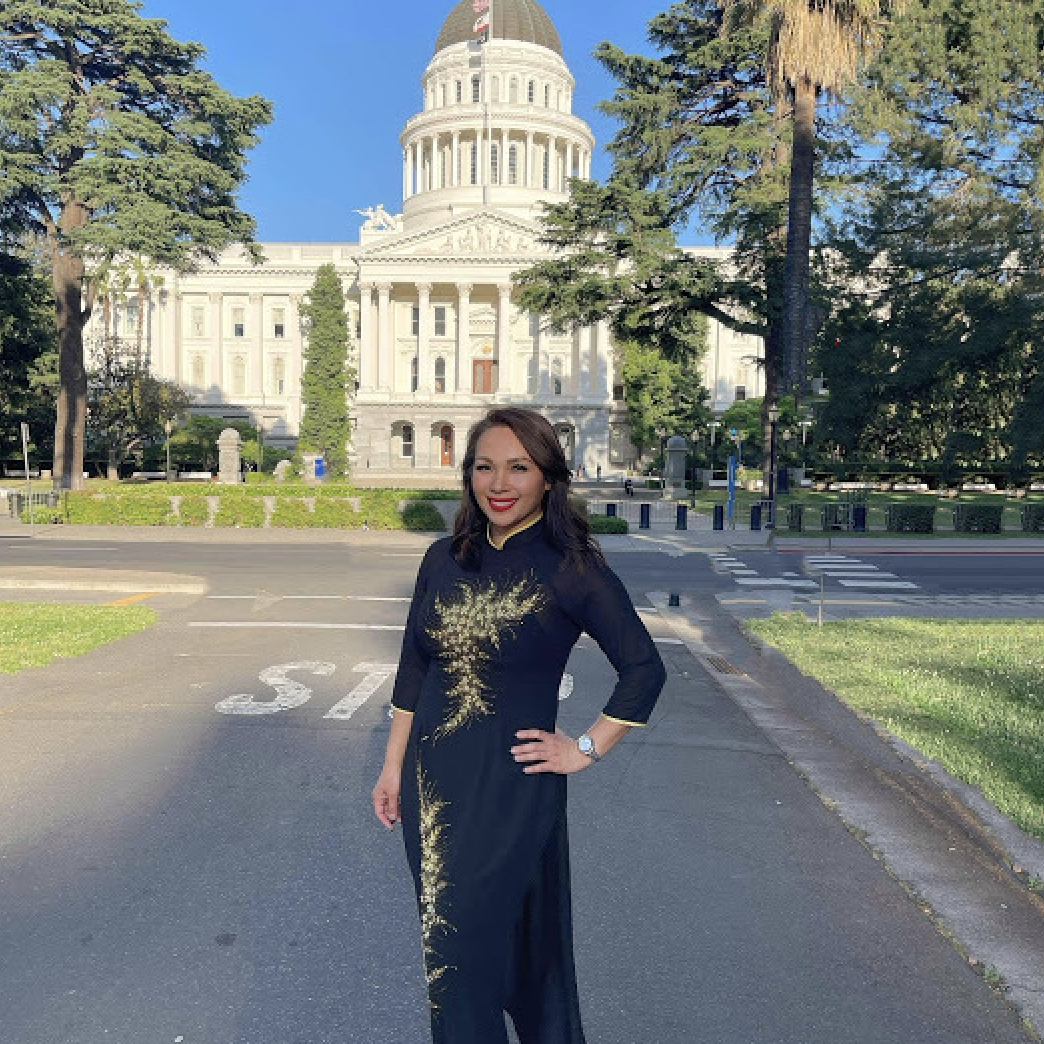 One of the biggest ways she celebrates her culture is by recognizing Tet, or Vietnamese New Year. It's widely considered the most important celebration in Vietnamese culture and translates to "Festival of the First Morning of the First Day," which takes place on the first day of the first month of the Vietnamese calendar (around late January or early February). It's celebrated by cooking special holiday foods, giving "lucky money" to children and the elderly, and family time. One of her favorite ways to feel connected is with food and traditional Vietnamese dress (Ao Dai) during celebrations.
Malyna credits her father for her servant leader attitude. He was a servant leader in Vietnam before the war, and helped many of their friends, family, and community unite with their family from Vietnam through the sponsorship process. "He encouraged us to focus on our academics, stay humble, and work hard to ensure a brighter future." Malyna says, "I'm proud to carry on his legacy to always love and honor my family and friends, and continue his work as a servant leader."
In her professional life, Malyna has served on the board of the Greater Sacramento Chapter of the Asian Real Estate Association (AREAA) since 2017. Malyna is the current chapter president and uses her platform to promote sustainable homeownership opportunities in Asian American communities, which marries her two passions of homeownership and supporting her AAPI community beautifully.
If you'd like to learn more about APM's commitment to diversity and inclusion, go here to read about our mission and strategy.