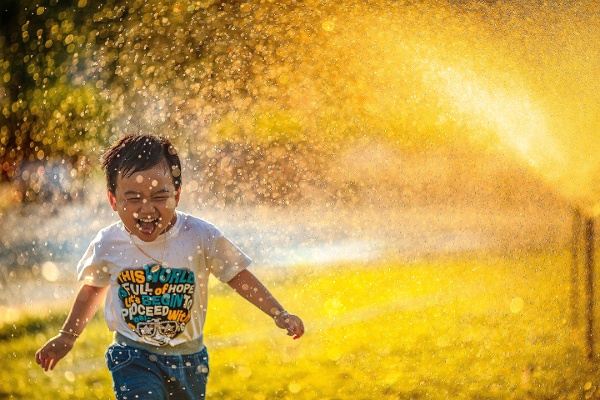 Summer is here, the pressure from the hectic end-of-the-year school activities has passed, and the school buses have made their way to the corporation yard for the next few months. While this is a welcomed change for many overscheduled families, this can also be a time where many of us start wondering how to maximize the time we have over summer break. Keeping the kids occupied yet still having time to enjoy relaxation and recreation together can be challenging, especially if you want to do it without spending a fortune on lavish vacations!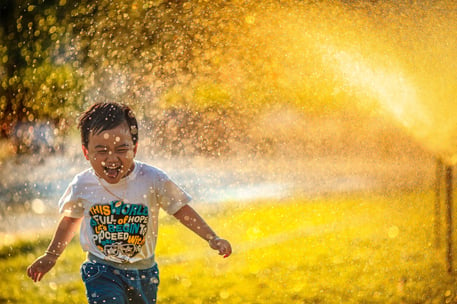 Here are some budget friendly activities that everyone in the family can enjoy while getting to know your community and all it has to offer!
1. Have a summer kick-off party with the neighbors
This has become one of our favorite events every year to reconnect with our neighbors after months of hibernation! Bring a grill or two out in the cul-de-sac (or someone's driveway if you don't live in a court), and have everyone contribute a side to share or something to throw on the grill. The kids can dust off their bikes and create beautiful masterpieces with sidewalk chalk while the adults mingle and enjoy some great conversation.
2. Camp in your backyard
Yep, that's right. Pitch a tent, get the sleeping bags out, build a fire in the firepit and have fun roughing it for a night! Make smores and roast hot dogs, then wrap up the night with stories by flashlight or hide and seek in the dark. If you're feeling extra adventurous, you can even cook up some bacon and eggs over the fire in the morning for breakfast.
3. Check out the local farmers markets
Many communities have markets on the weekends, but a few also have them one evening a week. This is a great way to get the family interested and excited about trying out new foods (seriously, have they ever eaten a dragon fruit? Give it a try!). You are likely to find a wide variety of food options and live music to enjoy, and often you'll even find a few booths set up with free kid's activities. Bring some camp chairs or throw a blanket down and enjoy a great picnic together while you support local business and agriculture!
4. Enjoy scavenger hunts?
Take it up a notch and go geocaching as a family! Geocaching is a great opportunity to head out and explore the great outdoors together, while searching for hidden treasure. You can download an app and follow clues to lead you to secret "caches" planted by others that have gone before you! Remember to bring something to add to the cache as well! It is the ultimate treasure hunt and practically free!
5. Go bowling!
Bowling has to be one of the most underrated of summer activities. It's air conditioned (save it for a super hot day!), fun for all ages, inexpensive, and most of the larger bowling alleys have terrific food! There are often summer bowling packages for the whole family, some even offer specific hours where kids bowl for free. Invite some friends and make a day of it… the kids will entertain each other and give the adults a chance to socialize a bit as well.
6. Plan a neighborhood bike parade
Send invites to the neighbors two weeks or so in advance and have the kids decorate their bikes or scooters and ride out around the block while the parents cheer them on! You can use sidewalk chalk to create a "track" and offer arrows for directions to keep everyone on course, and even turn it into a potluck style block party
7. Take a hike
Great hikes for all ages in your area can easily be found using Google. Put on your walking shoes and pack plenty of water, snacks, sunscreen, and maybe even a beach towel, depending on where you'll end up. Once you hit the trail it's often nice to take your time - even burn up several hours of your day and provide a grand adventure! Be sure to bring a container or bag to collect treasures along the way, and don't forget your phone in case of trail emergencies (and you'll have a camera built in for capturing the magic)!
8. Volunteer at a local food bank or nonprofit
We often get so buried in every day life with school and activities and birthdays and travel that we don't take the time to come together as a family and work towards a common goal. Every parent wants to teach the importance of giving to their children, but it's often hard to think of ways to accomplish this. Volunteering at a local food bank is an eye-opening experience that can help show children (and us too!) about gratefulness, empathy, and kindness. Summer is a great time to do this because many of the food banks are running low on supplies and volunteers.
Contributed by Guest Blogger Laura Clavero, Regional Processing Manager