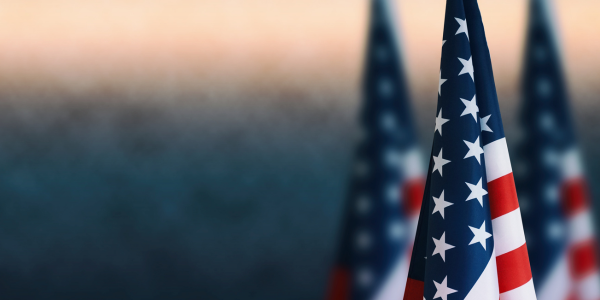 November is National Veterans and Military Families Month and also celebrates Veteran's Day. One of ways we like to honor and celebrate our veterans is by sharing the stories of what home and homeownership means to them.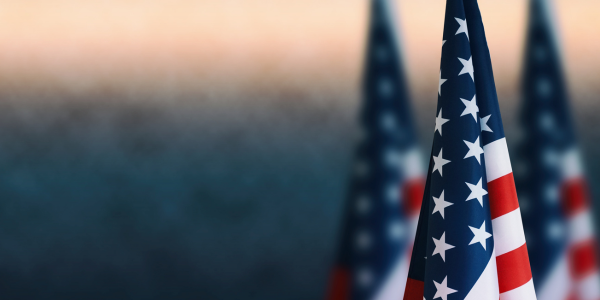 Jory Ryland, Learning & Development Associate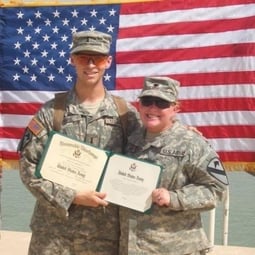 There are a few things that the military and the mortgage industry have in common that Jory appreciates. One is the camaraderie. After eight years in the Army as a combat medic—which included three stints in Iraq—Jory was searching for meaning in her next career move. She was also missing the camaraderie she'd formed in the military.
After joining APM in 2015, Jory feels like she's found those special relationships once again. Having worked under great leaders and on amazing teams, Jory has brought many experiences and lessons from the Army to APM, where she serves as a learning and development associate.
The Army taught her to stay mission-ready. That practice makes perfect. That a team member's roadblock is her roadblock. And that muscle memory will always allow you to remain calm under pressure because you'll automatically remember what to do.
These lessons were also instilled in her from a young age by her father, mortgage industry veteran Dave Ryland. Jory grew up doing homework in the conference room and lunchrooms of her dad's mortgage office. Dave even served as a mentor for Kurt Reisig, APM's chairman. In a very large way, you could say Jory's inherent love for good leaders and strong teams originally came from her father, before these values were honed in the Army and then brought full circle to APM.
These days, Jory remains committed to helping the loan officers who help veterans. She encourages her loan officers to be the point of contact for veteran and military groups, ensuring that their community members are well-educated on VA loans and their benefits. Jory is a firm believer in communicating early and often. She does this with her loan officers, and she loves to see her LOs pass on that enthusiasm to their veteran clients.
Michael Farmer, L
oan Advisor & Veteran, NMLS #2161015
Michael loved serving his country during his 20-year career in the Navy. In fact, he credits much of his success today as a loan officer to his many experiences during his time of service. Working in Supply/Logistics allowed him to help his branch and country prepare for whatever challenges were ahead. The atmosphere was always changing, the duties were varied, and the camaraderie was unparalleled.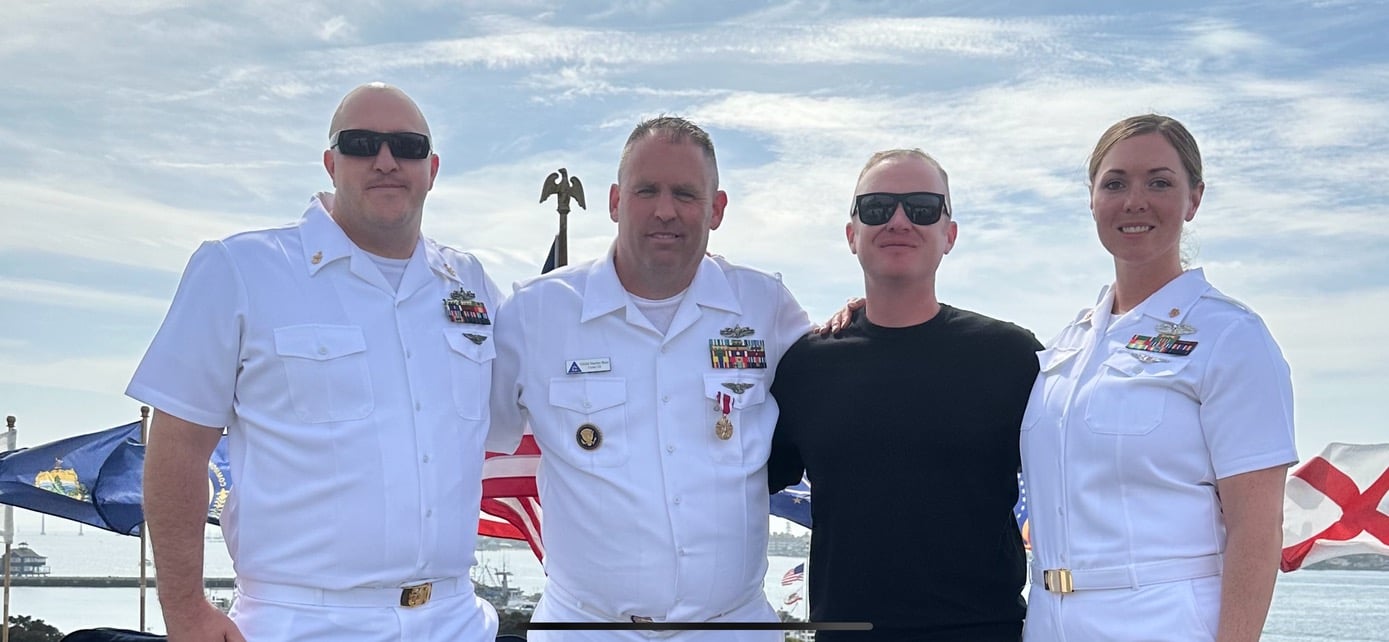 After Michael retired from the Navy in 2017, he looked for a career that would provide a similar level of fulfillment, as many veterans do. He appreciated all the skills the military had afforded him, including the ability to build teams, network, and communicate effectively. Mike found that passion again working as a loan officer for APM in Kennewick, Washington, where he lives with his wife and four children.
As a veteran of the military, Michael is also a veteran user of the VA home loan benefit. He understands the importance and value this program can bring to current and past service members. He also understands that there is a gap in education and many misconceptions when it comes to VA home loans among the military community. As such, he makes it his mission to ensure that his local active-duty and veteran community are well-versed in the benefits of their VA entitlement.
Michael also understands the transition that service members must endure when their military career ends—and he wants to be sure they know that a fellow veteran is in their corner when that transition happens. Michael is a member of the Columbia Basin Veterans Center and volunteers as a veteran court mentor to help his service brothers and sisters who find themselves in the court system and in need of support.
Michael considers it his duty and honor to continue serving his country by assisting those who have served us.
Michael Hernandez,
APM Customer, Licensed Realtor, and Veteran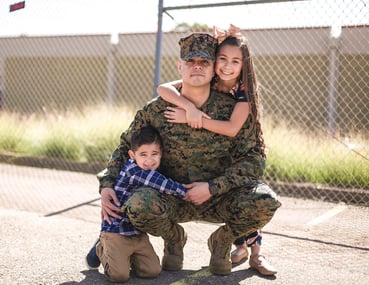 There are many things Michael Hernandez loved about his 20-year career in the Marines. The Marines taught him responsibility, to hold himself accountable, and the value of integrity. These are lessons Michael internalized and carried with him when he made the transition to civilian life last year. They're lessons he imparts to his children, allowing what he learned in the military to serve as a father figure of sorts for him.
Unfortunately, one of the things he didn't learn in the Marines was the value of the VA loan benefit. Michael says there are still many myths out there about this benefit, which he encountered while serving. For example, Michael was told it wasn't a good idea to buy a house where he was stationed unless he planned to settle there permanently. Looking back, he wishes he had done exactly that—purchased homes where he was currently serving, with the goal of renting them out to produce supplemental income when he was relocated.
Thankfully, Michael didn't listen to this bad advice forever. He has now used his VA loan benefit through APM multiple times. Working as a real estate agent, Michael makes it his mission to educate fellow veterans on the many benefits of the VA loan. He finds it regrettable that this benefit—which is offered to only about 1% of the U.S. population—goes unused so frequently. That's why Michael and his team hold seminars that provide free food and drinks to veterans who want to hear more about the VA loan.
Michael hopes there will come a day when all branches of the military make it mandatory for service members to learn about benefits like the VA loan. Until that time comes, Michael espouses its advantages by telling veterans the truth about this program, and how it and APM have helped him achieve his most important financial goals.