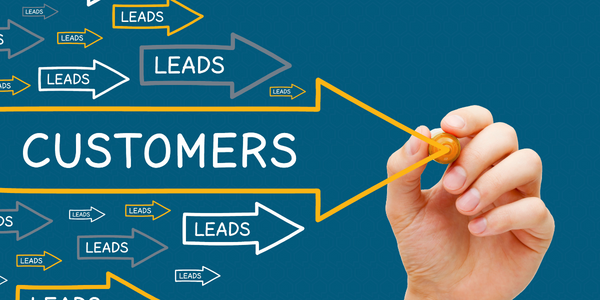 Marketing is a must for all industries, and this is especially true for a mortgage loan officer. Whether you are just starting out in your career or are a seasoned loan originator, building your customer base is an ongoing effort if you want your business to thrive. To ensure that you're implementing the most effective marketing for the best ROI, read on to learn APM's top six strategies for building your customer base.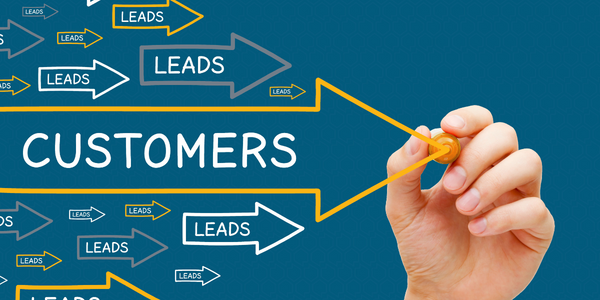 1. Dominate the Online Space
Having a prominent presence online is pivotal for two reasons. One, it's a way for potential customers to find you, and two, it provides them with reasons why they should work with you. With these goals in mind, make posting on social media and generating customer reviews your online marketing priorities.
Social media
Maintaining active social media profiles and posting regularly is a powerful way to build connections with prospective clients, real estate agents, homebuyers, and businesses in your community. It's also a great way to get referrals from past clients!
According to a 2022 Loan Officer Hub survey, 44% of loan officers cite social media as a successful marketing medium, and 60% say Facebook is the most effective social media platform, followed by LinkedIn and Instagram.
Social media platforms provide many opportunities to connect with prospective clients and referrals through content marketing, which can include sharing industry news, helpful tips, videos, blog posts, pictures, and more.
Remember, people choose to do business with those they like and trust. So the more you show your expertise, experience, and personality, the more you'll be top of mind when your followers are looking for home financing. They can also refer you to others they know who are in the market for a mortgage.
If you're looking for fresh ideas on what to post on social media, APM provides plenty of suggestions in our Content Marketing for Loan Officers blog post.
Online reviews
As a loan officer, your online reputation is critical for acquiring customers, which is why online reviews and testimonials from past and present clients are worth their weight in gold.
Did you know that:
Not only do you want—and need—to ask for the review, it's important to include customer reviews and testimonials on your website and social media profile. Social proof is powerful evidence of the outstanding customer experience you provide.
There are many ways to engage your clients in the online review process, whether through direct email, text, or software that does it for you, like Birdeye. Birdeye collects and pushes out customer reviews to top online platforms of your choice.
2. Explore Video Marketing
Video is one of the most engaging forms of digital marketing content, as it's conversational, personable, and builds a stronger connection with your audience.
Video marketing campaigns come in many forms, but the best ones tend to be those that educate your target audience and position you as an expert in your industry, which helps build your personal brand and attract potential customers.
For instance, you could break down the mortgage process for first-time homebuyers or share when and why a homeowner would consider refinancing. You could also highlight housing statistics and trends, offer advice on mortgage loan application do's and don'ts, and more.
BombBomb is a tool that makes it easy to record videos; share them through email, text, and social media; and track engagement.
There are many ways you can use video to build your customer base, and APM has many blog posts on this topic, including Loan Officer Video Tips to Keep Your Customers Engaged and 7 Ways to Grow Your Mortgage Business with Video.
3. Use Database Marketing
Database marketing falls under the umbrella of customer relationship management (CRM), and is a form of direct marketing based on the data collected from past and prospective customers and referral partners.
Your data points should include the customer's name, contact information, transaction history, birthdays, and more. You can use that data to prepare targeted and customized messaging that can improve the performance and conversion of your marketing efforts.
Here are some ways loan officers can use database marketing to accomplish their goals.
Nurture new leads and prospective homebuyers
Share the same educational content as suggested above for your video marketing, or share the actual videos themselves with BombBomb. By being consistent and providing informational content, you'll keep connecting with prospective customers and keep building their trust for when they are ready to buy a home or refinance.
At APM, we provide our loan officers with a variety of journeys and campaigns to help keep our loan advisors connected to prospective clients by providing the information they need at every stage in their homeownership journey. This content is plug-and-play ready but also completely customizable.
Stay in front of past clients
We know that closing loans is your priority as a loan officer. But have you considered that those loans might be right in front of you, waiting to hear from you? When you understand the lifetime value of a customer, you'll realize the importance of database marketing to past clients.
By providing consistent and ongoing value and information to your past customers, you'll stay top of mind and increase your odds of getting referrals from them. It's also important to remember that sometimes the little things make the most impact, like remembering homeownership anniversaries, birthdays, or important milestones.
Then when they're ready to make a move, refinance, or send their child to college and need to take cash out of their home, you'll be the person they think of. Better yet, when someone asks for a recommendation for a mortgage professional, you'll be the name they give.
Also, don't be afraid to remind your prior clients that you're never too busy to help their friends and family who may be looking for a loan.
Stay relevant to your referral partners
Putting yourself in front of your referral partners with consistent and valuable information that can help them in today's market is invaluable. Share economic reports and program announcements, offer co-branded marketing support, and more.
Housing professionals, such as realtors, home builders, contractors, accountants, and lawyers, could all be referring homebuyer clients your way. Don't forget to combine this with video, and you'll double your success. Send your agents instructions on how best to use seller concessions, such as toward rate buydowns instead of a price reduction, and more.
4. Consider Lead Generation and Paid Media
Although listed as number four, lead generation should always be at the top of your marketing strategies list. This strategy is not free: Crafting and generating leads can cost you time and money, but it's a worthwhile investment that provides long-term ROI.
Online advertising is one of the most effective ways to generate new mortgage leads. Social media platforms, Google, Zillow, and Realtor.com provide opportunities for loan officers to obtain leads through direct targeting parameters like location, interests, and keywords or direct leads from their websites.
Remember, the most qualified leads often come from partnerships with real estate agents. With each realtor relationship, you could close 10 to 15 transactions a year through that one referral partner, which is terrific ROI.
For more lead-generating loan officer strategies, check out APM's blog post on Loan Officer Marketing: Getting Started with Lead Generation.
5. Partner with New Home Builders
Homebuilders are always looking for opportunities to sell more houses, and that's where loan officers can help. Partnering with local builders and offering creative financing solutions that help meet the challenges of today's market is a win-win for both your businesses.
One example is offering a homebuyer incentive like a rate buydown, where the builder pays concessions toward the buyer's closing cost to buy down the interest rate on the mortgage, ensuring more affordability with a reduced payment.
Builders benefit from a buydown because it helps seal the deal with potential homebuyers, especially if the property has been on the market for a while, without having to lower the sales price. It can also help entice early buyers to purchase homes in a newly built community when they know it's possible to get a reduced interest rate.
By providing creative financing solutions, you can help builders make their properties more attractive.
6. Leverage Customer Retention Tools
Consider each closed client as a possible future client for a refinance, their next home purchase, or a referral to their friends and family. The mortgage industry has a variety of customer retention tools to help you stay connected with your future, present, and past clientele.
At APM, our loan officers use a combo of tools in our EdgeTech stack that help source, monitor, connect, and aid with their customer retention efforts.
If you're interested in learning how you can build, nurture, and retain your customer base by partnering with APM, we'd like to connect with you.