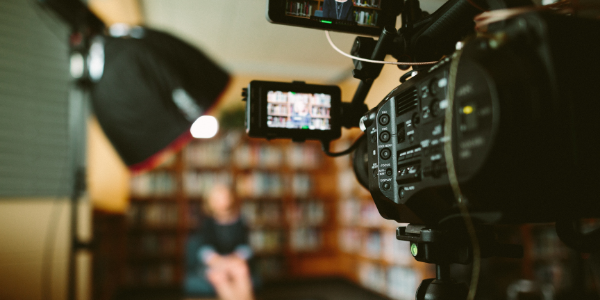 Video, video, video—that's where it's at these days, and that's only going to be even more true in coming months and years. Adding video to your marketing and customer relationship building can be a game-changer, but you need to have a strategy to implement it right. So, let's talk about ways to grow your mortgage business with video.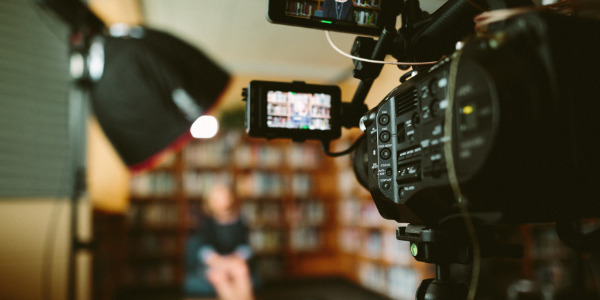 Share Your Knowledge
When you meet people who are passionate about a job or a hobby, they almost can't help but talk about it because they are so enthusiastic. If you are passionate about your career as a loan officer, you have to share your knowledge with others. If you're not sharing it, you're wasting it.
Think of it this way. If you're a loan officer competing against a big company with a million-dollar marketing budget, there's only one way you can compete. You must go deep and get granular with your messaging. When you do that, you're able to have a valuable conversation directly with your audience, and one of the best ways to have that face-to-face conversation with a lot of people is through video marketing.
When you have these meaningful and somewhat personalized conversations, you have something big online lenders can't offer—a face-to-face connection that includes a conversation that people actually find valuable. It's a different strategy than big online lenders use, but it's one that works and brings a lot of fulfillment for people because of the human element. That's something big banks don't offer—the personalized connection.
Niche Yourself to Build Your Personal Brand
You're always hearing about creating a niche for yourself; if you're marketing to everyone, you're marketing to no one and all of that. But what if you make yourself the niche? By that, we don't mean talk about yourself—we mean to talk about the things you enjoy as a way to connect with people.
Talk about your kids, taco Tuesday night at your house, that veteran family you just helped close on a house, your dogs. Talk about the people you serve and the people who work for you. Your brand is what's important to you and your company, and you should reflect that online. When you talk about what you like and what's important to you, it's easy to have fun on video, and that's what people are compelled to watch.
Of course, this is incredibly hard, and many people will not do it. But as the industry becomes more and more competitive, the people who create a personal brand are the ones who are going to win in the end. We think so micro, but we need to be thinking about the bigger picture and the way we engage and source the customer. As a forward-thinking loan officer, one of the ways you can grow your mortgage business is with video.
Harness Your Superpower
So, it might sound a little cheesy, but everyone has a superpower—a unique gift nobody else has. What's your superpower? That gives you a clue about what you should be creating video content about.
If you're not sure what your superpower is, ask yourself a few questions. When you're talking, what do you add to the conversation? What do people come to you for advice on? Creating video content around your ability to have an impact on others is incredibly powerful because it gives you a meaningful path for making a difference in people's lives in your own unique way. In the end, that's how you stand out on video and make sure people pay attention.
Share Video Testimonials
As you know, a testimonial is worth a lot. Social capital can convince people to work with you in a way that nothing else will, especially when there are so many lenders out there vying for business. But do you know what's even more powerful than a written testimonial?
It's a video testimonial. If you have clients who might be willing to appear on video, this is some of the most powerful video content you can put out into the universe. Meeting with your clients in their home or in their yard and asking them to tell their story is simple and doesn't have to be overly produced (honestly, nor should it be).
Insert Videos in Emails
Everyone's got a different take on email marketing, and you'll hear some say that email marketing is dead. It's not dead, but success is all in the kind of email you send. A generic wall of text probably isn't going to get you very far when it comes to email marketing.
But what about adding video to your emails? According to one CRM, including video in your email can boost click rates by 65%! They can also boost welcome email open rates by a whopping 96%. This is how you get people to pay attention to your emails again and grow your mortgage business with video.
Create Videos to Educate People About Loan Products
You know what's really dry marketing that clients are not going to pay attention to? A flier about a loan product. Something that's a whole lot better is a video about that same loan product. A flier has a tendency to make people's eyes glaze over, and it can be hard for people to understand. An engaging video will do a much better job of getting the key points across.
That's where an explainer video can make all the difference. Incorporate some text, and maybe even some graphics. If you're wanting to explain VA loans, for instance, it would be helpful to tell a story about a veteran you recently helped and how the loan product worked for him or her. Then, you could go into a quick discussion of benefits and how to qualify for a VA loan.
Create a Search Engine Optimized (SEO) Video Marketing Strategy
We all know that Google is a powerful search engine for your content, but did you know that YouTube is the second-largest search engine (behind Google)? That means that when you create a video, SEO it, and put it on YouTube, you're going to get a double whammy for your efforts—Google + YouTube is a powerful combination.
And if you really want to take your video game to the next level, invest your time in an SEO strategy for your video marketing. Focusing on hyper-local and optimizing your content for things users in your area search for—now that's strategic!
To get started with an SEO video marketing strategy, make sure that you pick a keyword phrase to focus your video on. Then create a strong title using that keyword phrase. Next, you'll want a detailed video description that includes your focused keyword phrase. Make sure to include links to your website and hashtags in your description. Voila, SEO 101 for your video marketing strategy.
There are so many ways you can grow your mortgage business with video. We've outlined a few, but be on the lookout as we share more later this month!