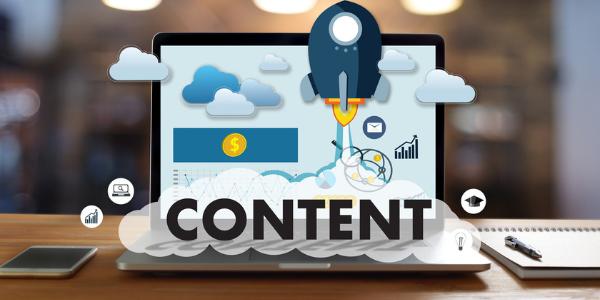 Social media has become a regular pastime for people of all ages, and every marketer knows that these platforms are prime spots for reaching your target audience and driving traffic to your business.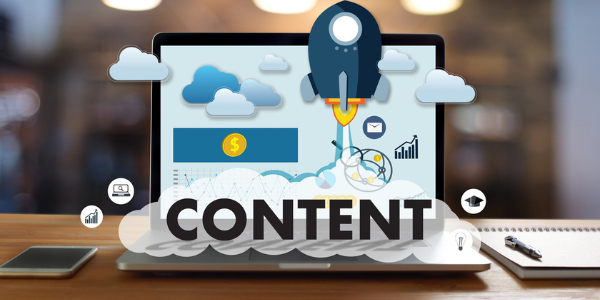 Making the most of social media marketing for loan officers is all about the content you post. Read on to learn how to build your mortgage business by creating engaging, personal, SEO-friendly content and why video should be at the very top of your list.
Social Media Content Ideas
The content you post on social media should help to establish your personal brand. People choose to do business with those they like and trust. But at the same time, content that is all business can be boring. So don't be afraid to show your personality and put yourself out there in a human way that resonates with your followers.
A loan officer's social media strategy and the type of content produced are dependent on which platforms they're posted on. For instance, what you post on TikTok, which skews toward a younger audience, may differ from what you put up on LinkedIn, which is targeted toward professionals. However, below are some ideas that loan officers can use on almost any social media platform:
Mortgage and real estate news: Share articles, blogs, and industry updates.
Behind-the-scenes (BTS) content: Highlight your team, new hires, and office celebrations.
Customer-focused content: Post client success stories, reviews, and testimonials.
Audience-specific content: Provide tips for first-time homebuyers, the do's and don'ts when applying for a mortgage, and info on various loan programs.
Get personal: Show your personal interests so people can get to know YOU outside of your mortgage business.
Remember, consistency is key when it comes to social media marketing for all businesses. So stay in front of your followers regularly and use social media to stay social and nurture connections.
Search Engine Marketing
Creating search engine optimized (SEO) content should also play a pivotal part in your social media marketing strategy. While Google is a powerful search engine, don't underestimate the power of YouTube—it's the #2 search engine, right behind Google. When you create a video and place it on YouTube, you'll get double the SEO benefits, bringing even more eyes to your content.
When creating content in video, your SEO strategy must match what potential customers are searching for in your area. As a loan officer getting started with an SEO video marketing strategy, follow these steps:
Pick a keyword phrase to focus your video on.

Create a strong title using that keyword phrase.
Craft a detailed video description that includes your focused keyword phrase.
Make sure to include links to your website and hashtags in your description.
This SEO strategy also works for videos you house on your business website. And speaking of video, read on to learn how loan officers can create effective, profitable video content.
Video Marketing
Video marketing is one of the best ways to build your mortgage business, and if you're not creating video content, now is the time to start. Why video? Consider these stats:
72% of consumers say they would rather learn about products or services by way of video (source: Invideo.io).
The average person watches 3 hours, 18 minutes, of short-form videos per day (source: reelnreel.com).
YouTube viewers watch over 1 billion hours of video each day (source: Oberlo).
TikTok users spend an average of 52 minutes on the app (source: Oberlo).
500 million people use Instagram Stories every day (source: findstack.com).
300 million people use Facebook Stories every day (source: findstack.com).
If you're a loan officer looking to create effective and engaging content, APM has got you covered. Check out our blog post on Loan Officer Video Tips to Keep Your Audience Engaged, which offers suggestions on how to share daily updates, go live, create compelling titles and introductions, include personal shoutouts, and more.
All video marketing content falls into one of three categories: micro-video content, short-form video content, and long-form video content.
Micro-videos can run from a few seconds to a minute, but the best practice is to keep them at 15 seconds or less. Examples of micro-video content can be a behind-the-scenes look into your business or answering a common question you often hear from customers. Be sure to include a clickable link in your social media Stories as a call to action.
While there is no universal standard for length, short-form video usually runs up to 3 minutes in length max. Some social media platforms consider short-form videos anything less than 10 minutes. Consider offering user-generated content (UGC), tips and helpful information, humor, storytelling, and other SEO-focused content in your short-form videos.
Long-form video has an arc with a beginning, middle, and end and typically lasts longer than 10 minutes. Livestreaming is a great example of long-form video content, and livestreams can then be repurposed into a podcast, a webinar, teaser videos posted on social media, blog posts, and email marketing. Developing your livestream content based on SEO is critical, so use the most commonly searched mortgage-related questions to help guide your content.
If you're just starting with video, pick the platform you're most familiar with and work your strategy there. These are the numbers to know when it comes to your social media video options:
TikTok
Video 15 seconds to 10 minutes
Live up to 60 minutes
Facebook
Upload up to 4 hours
Live up to 8 hours
Premiere up to 4 hours
Stories up to 15 seconds
Reels up to 30 seconds
Instagram
Video up to 60 seconds
Reels up to 60 seconds
Stories 15 seconds
IGTV up to 10 minutes
Live up to 60 minutes
YouTube
Upload up to 15 minutes
Live up to 12 hours
Shorts up to 60 seconds
LinkedIn
Upload up to 15 minutes
Live up to 4 hours
Whether it's micro-video or livestreaming, pick a video type you can commit to, and outline a strategy. Off-the-cuff videos work, but if you want your business to profit from your video marketing plan, you must be intentional and consistent.
Podcasts
Podcasts are digital audio files that discuss a predetermined topic. According to Insider Intelligence, there were over 115 million podcast listeners in the U.S. in 2021, and that number continues to grow. So including podcasts in your content marketing strategy makes a lot of sense.
You can use podcasting to further engage with customers and prospects, and podcasts can easily be integrated under your business's social media umbrella. For instance, podcasts can enhance blog posts for readers who prefer audio. Then both can be cross-promoted through your various social media channels.
The great thing about podcasts is that, like video, it allows the audience to hear the emotion behind your words, which connects them to you on a more personal level, builds their trust, and can turn listeners into customer leads.
Connect with APM
If you're considering making a move to a company that provides an abundance of social media and mortgage marketing tools and resources, we invite you to connect with us by clicking here. And make sure to download the APM Ultimate Guide to Social Media Marketing by clicking here.