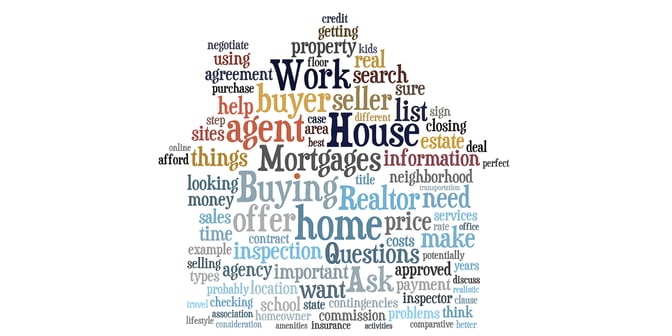 As a loan officer, you know how important realtors are to the success of your mortgage career and business. But if they don't know who you are, it's impossible for them to send business your way. That's why marketing to realtors is so important! Here are some of the best ways to make sure realtors know who you are and how you can help their clients.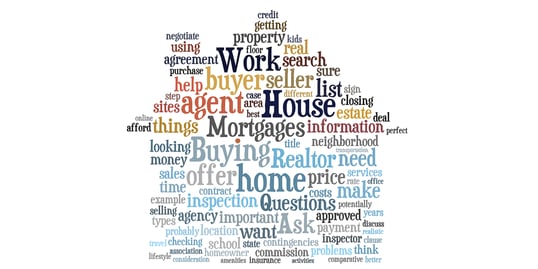 Marketing to Realtors is About Building Relationships
Before we get into the how, let's talk briefly about the philosophy behind marketing to agents. The most important thing to remember is that you're building real relationships with real people. It's the only way to cut through all the noise realtors get on a daily basis, including a lot of it from loan officers who also want to earn their referrals.
You can get realtors' attention with a few key tactics. First, be consistent. Reach out to realtors on a regular basis, and in a variety of ways, so they always remember who you are and what you do. Second, provide value to them. You can do this by making it easier for them to sell houses and get financing for their buyers. Give them a reason to WANT to refer you and work with you instead of your competition.
Today's realtors are bombarded with marketing from loan officers who all offer similar products and interest rates. You'll stand out from your competition by forging real relationships rather than pushing sales pitch after sales pitch. So, let's talk about the most effective ways you can do just that.
1. Email Marketing is a Good Way to Stay in Touch
Remember that realtors are getting similar canned messages from several loan officers at any given time. So, use technology to stay in touch, but do it in a personalized, thoughtful way.
Instead of sending boring emails with graphs about rates or a dry monologue about the most recent Fed meeting, send realtors information about the industry that they can easily share with their clients. Your content has to be relevant, or nobody will pay attention to what you're sending.
So, what's attention-grabbing content? It might mean sending some info about interest rates, where they're headed, and what those rates means for buyers right now. It might mean sending a quick video about a recent Fed meeting and how it affects buyers in the real world. It could be sending information about a new loan product that you know will help more of their clients. Stay away from corporate-speak and focus on what people outside the industry care about when it comes to mortgages.
You'll stand out by sending personalized emails that are full of helpful information realtors can use with their clients. Your goal should be to educate and inform agents so they can help their clients as they go through the process of getting a mortgage. Remember, you're there to make their job easier.
2. Social Media Marketing Expands Everyone's Reach
One of the best ways to begin to build a relationship with realtors in a low-pressure way is to interact with them on social media. Comment, like and share! Realtors love to see people promoting their listings and social media content. If you stay consistent, they'll get to know you better and when you feel like you've established some rapport, you may want to reach out in a private message to introduce yourself. This is a simple and FREE.
Another smart move is to send realtors information about the mortgage industry that they can use for social media posts. This gives them good content to post while also giving you more exposure. It's a win-win!
And don't forget to grow your own social media presence! Agents rely heavily on referrals and are always looking for ways to expand their network. Building your own social media presence makes the deal sweeter for agents who want to work with you because they'll be getting in front of more potential clients. This is good for them AND for you.
Social media is all about widening your reach at every opportunity.
3. Open Houses are an Opportunity to Meet Realtors Face to Face
Open houses are a wonderful way to introduce yourself to new realtors, face to face. Showing up to a weekend open house can make a big statement about your willingness to go the extra mile. But don't linger too long. If this is a "cold call," it's a perfect time for an introduction and small talk, but save the sales pitch for later.
Open house interactions should be focused on the agent. Ask questions to familiarize yourself with the agent's typical clients and take note of how you can specifically help them. If the opportunity presents itself, ask to schedule a follow-up meeting where you can have a one-on-one conversation. If you don't get an appointment, you may want to ask for permission to send them marketing information in the future.
4. Co-Branded Marketing Makes THEM Look Good
One of the best ways you can help your realtor partners is by making them look good with very little effort on their part.
Part of that means staying in constant contact with both the realtor and the client throughout the loan process. The APM mobile app lets you co-brand the user's experience with the real estate agent you are working with. Realtors LOVE it! And by creating ease for their clients throughout the process, you've created a WIN-WIN situation.
You may also want to collaborate with the realtor on marketing materials. At APM, we provide a variety of co-branded marketing materials that help make agents look good and attract the right client! This makes their job easier by offloading some of the marketing efforts that take place when an agent lists a home.
5. Personal Visits Build Relationships
It never hurts to stop by and say hi to a realtor. This personal touch is what builds relationships and goes a long way toward helping realtors like and trust YOU. Don't be afraid to keep showing up. Always ask how you can help make their job easier and what they need from you.
According to an Inman report about earning referrals in our ever-changing market, cultural fit is very important for realtors when selecting a lender whom they want to send referrals to. Realtors want to make sure the lender can create strong relationships with agents and clients. These personal visits help show that you fit the culture they want to build with their clients and that you can nurture those strong relationships.
6. Co-Branded Video Packs a Big Punch
Savvy lenders are marketing with real estate agents in new ways, and one of these new ways is by creating co-branded videos. Two experts on video packs a pretty big punch with homebuyers because you're able to build on each other's credibility.
Videos posted on all social media channels for both parties expand reach in a way that isn't normally possible. Plus, you can create calls-to-action for both the agent and the lender, and both parties can provide social media links. If you're creating listing videos, the listings are marketed to double the number of people, which will hopefully mean that the homes get sold faster.
Videos are attracting more and more attention these days, and you have to think differently to connect with people. Think about creating videos that update, educate, or connect with people. (Some will do all three!)
7. Holding Events with and for Realtors Helps Them in Many Ways
Holding events in conjunction with a realtor can be a wonderful way to increase exposure for both of you and also to just have fun. Partnering up for a community event or charitable cause is a fantastic way to support each other's businesses and the area where you live. Working at events with each other increases those positive interactions that solidify a relationship.
You may also want to hold events that directly benefit realtors, including sponsoring some of their required training classes or having a real estate coaching series of some kind. You may also consider a lunch and learn event. You can also hold a broker open house with a luncheon for the agents who come tour the house. All of these activities have direct benefits for the realtors you're working with and will go a long way toward cementing good working relationships.
Marketing to Realtors is Essential for Success
It's essential for today's loan officer to understand the importance of marketing to realtors in a way that grabs their attention and helps them build a relationship with you. Technology and new mortgage marketing tools may have changed the landscape of marketing, but there's nothing more important than nurturing relationships with realtors by showing them that you care about them, their business, and their clients. A combination of technology and your personal touch can help you do just that.