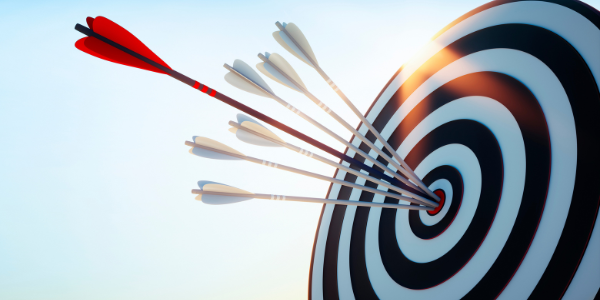 Research shows that consumers will choose the first or second person they speak with. To stand out and reach the consumer first, loan officers need an effective marketing strategy that generates quality leads. Lead generation keeps your business thriving and should be a primary focus of your loan officer marketing efforts.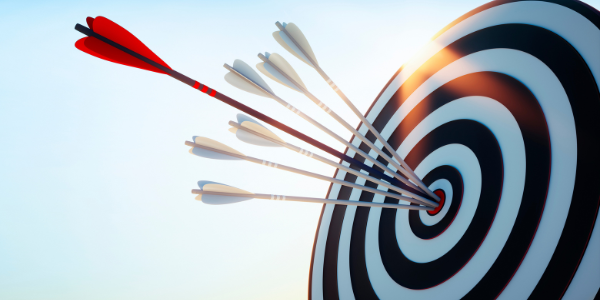 Today, using digital marketing and technology to reach your target audience and attract potential customers is crucial for growing your sales funnel. And as your business expands, leads will come in organically in the form of repeat business and referrals from satisfied clients.
Mindset Around Lead Generation
Lead generation can be scary when you're new to the industry or experiencing a market slowdown, because it's a financial investment. That's why it's important that you have the right mindset and a realistic understanding of the potential of online lead generation.
First, understand that one lead does not equal one closed loan—and if that's the expectation you're going in with, lead generation may not be the right fit for you. Lead generation is a numbers game, and the ROI is often experienced long term.
Additionally, you need to factor in the time it takes to nurture a cold lead. While you could get a hot buyer and close a loan right out of the gate, for the first three to six months, lead generation efforts should be supplemental to your existing business.
Remember that the most qualified leads often come from partnership with a real estate agent. When you win over a referral partner and help generate opportunities, you could be closing 10 to 15 transactions a year through that one relationship, and that's a pretty impressive ROI.
Research
Online advertising is one of the best ways to reach your target audience and generate new mortgage leads. Platforms like Google, Facebook, Zillow, and Realtor.com provide different opportunities for loan officers to increase their online presence and obtain leads, either through direct targeting parameters like location, interests, and keywords targeting, or direct leads from their website.
Zillow offers a platform called Connect that caters to mortgage professionals. Leads are prompted through a series of questions to find a local lender and receive contacts based on their location data. Connect is priced on a cost-per-contact basis and varies depending on factors such as the type of loan, loan amount, and credit score.
With Google Ads, you can target the keywords and markets you choose. For instance, if you target the search phrase "best mortgage lender," then whenever someone in the market you specified puts that phrase in Google, your ad could appear at the top of their search results. And that is a powerful spot to be in, even though it might come with a high advertising cost.
With Meta/Facebook/Instagram advertising, loan officers have the option to test several different lead generation strategies, including custom audience marketing, retargeting, lookalike audiences, interest, location targeting, and more.
Determining Budget
Our marketing partners at Real Marketing Solutions have provided a formula that can help loan officers determine an adequate digital advertising budget. The first step is to identify your annual revenue goal, and what that equates to in the number of monthly loans you'll need to close to reach that goal.
The next step is determining how many leads you need to bring in each month to meet your monthly and annual revenue goals. If you've been in business for any length of time, your pull-through rate can be a good reference point for some basic calculations to get you started (if you've not engaged in paid advertising previously).
After 30 to 60 days of consistent advertising, you'll be able to establish an average cost per lead. This is the next step in establishing a monthly advertising budget that can be done through a simple math equation—the number of leads you need to generate times your cost per lead. The total equals your monthly advertising budget
It's important to note that online leads tend to have a lower conversion rate than leads generated through your referral network. That said, you'll likely need to generate more online leads to have a similar conversion to that of referrals. So make sure to keep up your regular sales activities along with lead generation efforts.
Allow Adequate Time
After you've determined your budget, commit to running your advertising for a minimum of three to six months. Even if you get lots of potential clients right away, there is still a learning curve, and 30 days is not enough time to truly gauge the performance of online lead generation.
Test Different Ad Components
The great thing about most digital advertising platforms is that you can easily monitor ROI, and change your advertising copy and creative and targeting to ensure the best results. On Facebook and Google, it's a good idea to test different components of your campaigns, like your audience, ad copy and creative (video or images), and the type of ad you're delivering to see what brings the best results.
Here are some best practices for testing your ads:
When testing the audience, make sure to keep the copy and creative the same.
When testing images or videos, keep the copy and audiences the same.
When testing copy, use the same images and audiences.
Testing your ads allows you to make decisions based on data, which we will dive into next. It also helps you determine the best-performing ad so you can optimize your budget.
Review Analytics
To determine a campaign's ROI, you need to identify its key performance indicators (KPIs). Knowing the KPIs helps you refine your efforts and use this data to drive your marketing efforts toward maximum profitability.
These are the KPIs you'll want to monitor:
Cost per lead.

Luckily, most digital advertising platforms—including Facebook, Instagram, Google Ads, and LinkedIn—automatically calculate this number for you.
Lead-to-close ratio. This is calculated by dividing the number of leads by the number of leads that were closed. The lead-to-close ratio rates the quality of the leads.
Return on ad spend (ROAS). This is the ad's revenue divided by your total ad spend, multiplied by 100.
Total cost per acquisition. This is how much you spend to acquire customers, not leads, and is the KPI you want. It is calculated by dividing your total marketing spend (ad spend and cost for services) by the number of acquired customers through your marketing efforts.
Ongoing Optimization
Now that you know what metrics measure the success of your campaigns, you can move on to optimizing your campaigns. Ultimately, you want to reduce your lead and customer acquisition costs.
To do this, you can adjust your bids, leverage the right platforms and tools, consider the time and device you're delivering on, and—most importantly—ensure that your ads are reaching the right audience.
Lead Nurturing
It's one thing to generate a lead (that's the easy part), and another to convert that lead to a client and a closed loan. Every experienced loan officer knows that we're all competing to win the race to the consumer, and initial customer communication speed, building rapport, and ongoing nurturing are critical to your success.
At APM, we've developed a state-of-the-art lead management platform that supports APM originators and their real estate partners in nurturing leads into sales-ready opportunities. From start to a warm handoff, AP Connect is there every step of the way with trained sales associates connecting and nurturing your future clients.
You have a say in the touchpoints, milestones, and communication process and can be as involved as you want. With AP Connect, we ensure immediate contact and the long-term nurturing of every lead so you can convert more prospects into closed loans and stay focused on your day-to-day business activities.
If you're interested in learning how you can grow your business by partnering with APM, click here.