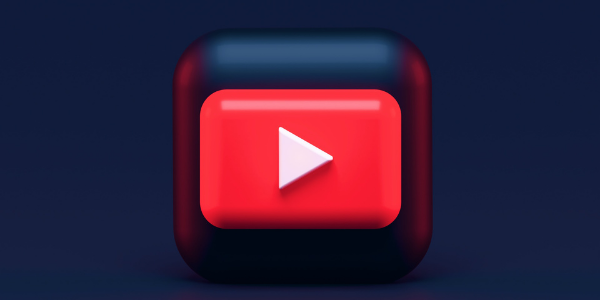 Video is still the hot marketing medium of the moment, but just like everything else related to marketing, things with video change fast. Here are some loan officer video tips to keep your audience engaged with your marketing. Mastering these techniques is important because the sooner you incorporate it into your marketing, the better! Done right, video can be a game-changer for your business.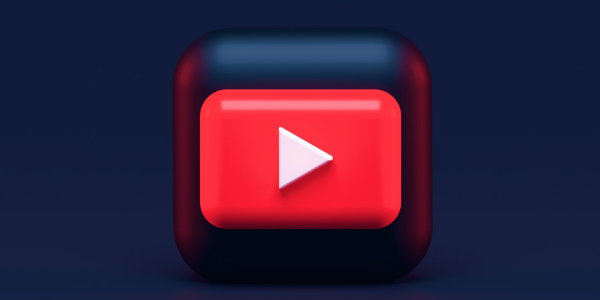 Share Quick, Daily Updates on Popular Channels
There is a lot of power in checking in with people every day, even if it's just for 60 seconds. People get used to hearing you and seeing your face and will even miss you if you take a day off. Daily facetime is incredibly valuable.
A daily update can be very informal and can even be just on IG Stories, Reels, TikTok or YouTube Shorts. You can talk about anything you'd like—a quick update on interest rates, a tip to home buyers, or even a quick bts video of what you're doing in your office or in your personal life that day are all welcome updates for your audience. Try talking about a variety of topics to keep things fresh.
Go Live
It used to be that you could only go live on Facebook, but now every social media platform has a live feature that you can leverage. From Instagram to TikTok, YouTube to LinkedIn—whatever platform you've built your following on, leverage live video to connect with them.
This strategy, if planned and executed well, can generate leads for your business! If live videos are going to become your thing, make sure to invest in good recording equipment so the quality is something your customers, prospects and complete strangers will want to watch.
Create (and Fill) a Curiosity Gap
Your audience doesn't know what they don't know, but one successful video marketing tactic can be to create a curiosity gap by talking about what they may not know and then fill in that knowledge for them with a video.
For instance, you might ask the question: "What's one of the most overlooked benefits of being a veteran?" Then, you could fill that curiosity gap you've just created by talking about VA home loan benefits and how they're one of the best loans out there. Creating curiosity through your video titles and short descriptions is a great way to get people to engage with your video content. And remember—the catchier the better!
Utilize Explainer Videos
Explainer videos are videos, not surprisingly, that try to explain how something works. They can be a good way to talk about loan products or other complicated things that can be broken down for viewers in a video. This can be a much more user-friendly way to explain complicated mortgage topics than, say, an email or a social post with a graphic.
Explainer videos should incorporate text, graphics, narration, and animation because the visual cues are really helpful for getting people to understand what you're talking about with minimal effort on their part. And the best part of explainer videos—you don't have to be the face of them!
Craft a Compelling Introduction
Do you know how much time you have to capture someone's attention when they're watching a video? Three seconds! That makes those first three seconds the most important part of any video you create.
Don't waste your first three seconds on an introduction—you can't even say your name and job title in that amount of time. Jump right into the most interesting thing, and that gives you the best chance of holding people's attention. Telling a story or solving a problem is more important than your credentials - just make sure your name, NMLS and contact information is visible throughout the video.
Do Personalized Shoutouts
Everyone likes a little personalized attention, so one thing you can do is do personalized shoutouts in your videos. Then, even better, you can tag people in those videos, which will widen your reach but will also encourage them to watch it. Nobody can resist watching something that mentions them!
Here are some videos where you could do a personalized shoutout:
Thanking a real estate agent who did a great job with a recent client

Talking about someone else on your team or at your company that went above and beyond

Re-telling a client's story

Mentioning someone whom you met at a recent networking event
The list goes on and on—you can do a personalized shoutout for just about anyone!
Add a Guest or a Host to Your Video
To keep things interesting, it's important that it's not always your face on your videos. There are a couple of options to shake things up. One is to ask someone to host the video for you. This can be a good format if you want to answer questions. If you're nervous about video or you feel awkward, a host can help ease you into being more natural.
Another good loan officer video tip is to host a video with somebody. You could interview a real estate agent about the market or talk with an inspector about what he or she looks for during a home inspection. This is a good way to highlight somebody else's business and build connections and goodwill in the community while also keeping things interesting.
Use Storytelling Cues
Videos are best when they follow a clear line from point A to point B, etc. One of the things that can help people keep track is using storytelling cues in your videos because it's a naturally engaging format.
Here are some things to focus on:
Plot: What's the story you want to tell?
Purpose: Why are you telling this story to your viewers? What is your calling to action going to be?
Characters: How do the characters in your story relate to the audience members?
Audience: Who is the audience of this video? New customers? Referrals? Employees?
Answering these questions will give you a framework for building your video's narrative and connecting to your viewers.
Ask a Question
Another way to engage your following is to ask them a question about something related to the video and encourage them to leave an answer in the comments, especially if you're going live. Let people utilize your expertise.
Pay Attention to Formatting
One of our best loan officer video tips is to pay attention to formatting. Make sure it's vertical and that you add captions. These days, more people read the captions than listen to the audio. If you want to get really picky, edit your videos briefly to be the right sizes for the platform you're posting to.
Facebook recommended size: 1280 x 720 pixels
Instagram recommended size: 600 x 600 pixels
Twitter recommended size: 1280 x 1024 pixels
YouTube recommended size: 1280 x 720 pixels
Need More Loan Officer Video Tips?
With a few of these tricks, you'll be seeing increased engagement in no time. For loan officer video basics, check out this blog post.