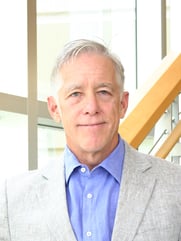 Kurt Reisig - Chief Executive Officer
As CEO of American Pacific Mortgage, Kurt has led the company since inception and through its steady disciplined growth over the last 18 years. His focus and vision have created a strong culture of service and a fierce commitment to sustainability. Kurt believes in the concept that production and producers are the fuel that drives American Pacific Mortgage and that his role in the organization is to serve producers, serve the clients and deliver high quality performing loans to the market. He is committed to doing so in an open and transparent environment, always offering stakeholders clarity and honesty in his dealings.
Prior to launching American Pacific Mortgage, Kurt ran his own retail branch, Big Valley Mortgage, which is the largest, most successful branch in the company to this day. With the help of a top notch management team in both organizations, Kurt maintains an open door policy that keeps him connected to the originators' and clients' needs, while also staying in tune to the dynamic demands of the mortgage marketplace.
Having acquired a degree in economics in 1980 and spending six years in a corporate role at Shell Oil Company, Kurt started his career in lending in 1986 with Cal Fed Bank. Shortly thereafter he joined a mid-sized mortgage banker as a Loan Officer in the burgeoning markets of Sacramento, CA. It was in one of its suburbs, Roseville, that he launched his retail branch Big Valley Mortgage in 1990. American Pacific Mortgage followed in 1996. Kurt's path from producer to principal has uniquely prepared him for leadership in the mortgage industry.
Kurt is the father of three boys and has been married to his lovely wife for 26 years. He says that being a soccer coach for the last 15 years has taught him more about managing people than just about anything else. He is an avid mountain biker and former mountain bike racer, and enjoys working outdoors at his ranch in El Dorado County.


Bill Lowman - President
Bill began work at American Pacific Mortgage in 2002 and has served as President since 2004. As President, Bill leverages over 25 years in the mortgage industry to better serve the company. He believes strongly in the value of unparalleled service and cooperation to drive business forward. In managing the day-to-day operations of American Pacific Mortgage, Bill oversees operations, credit/ risk, capital markets, the branch network and the overall financial performance of the company. His position facilitates sustainable growth while delivering superior service for branches.
Bill is an active member of the Mortgage Bankers Association and California Association of Mortgage Professionals. He is also heavily involved in the community, serving on the American Cancer Society Relay for Life board and has also worked with the Northern California Special Olympics.


David Mack - Chief Origination Practices Officer
At his core, David is a champion for loan originators, ensuring quality service and efficiency along every step of the way. He founded American Pacific Mortgage with Kurt Reisig in 1996 as Principal and Chief Operating Officer. He still oversees many aspects of operations, including more than 1,500 employees and over 170 branches in 14 states. He also coordinates departmental interaction and issues policies and procedures for all American Pacific Mortgage staff and affiliate branch operations.
Prior to working with American Pacific Mortgage, David worked his way up the corporate ladder from a Loan Officer to Second Vice President and Branch Manager for the Occidental Mortgage Corporation in Southern California. In 1994, he migrated to Northern California where he began working with Kurt Reisig at Central Pacific Mortgage as co-Branch Manager.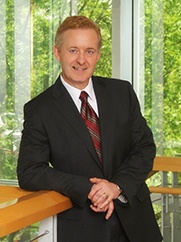 Ralph Hints - CFO
Ralph joined American Pacific Mortgage in November 2012 as its Chief Financial Officer (CFO). He has more than 15 years of experience as a CFO, including dual roles as President/CFO at four firms during restructuring and rapid growth phases. His background has given him a unique combination of experience and skills including: debt and equity capital raising, business management, mergers, acquisitions, strategic alliances and restructurings.
As a member of the executive team at American Pacific Mortgage, Ralph is responsible for presenting and reporting historical financial information in accordance with generally accepted accounting principles regarding all mortgage banking related activities. Ralph is particularly passionate about providing our branch managers with timely and accurate financials. He also provides strategic management and day to day oversight in all areas of finance, accounting, and tax planning, while managing its loan warehousing activities.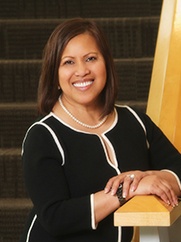 Chito Schnupp - EVP of Capital Markets
Chito joined American Pacific Mortgage in 2009 and shortly thereafter, she was brought on full-time as Executive Vice President of Capital Markets. In her role, she oversees all elements of pricing, loans and selling of American Pacific Mortgage Loans.
Chito has a true passion for the mortgage industry and excels at building relationships, both at the investor and agency levels. She has demonstrated a keen ability to develop innovative solutions for producers that make her an exceptional asset to American Pacific Mortgage.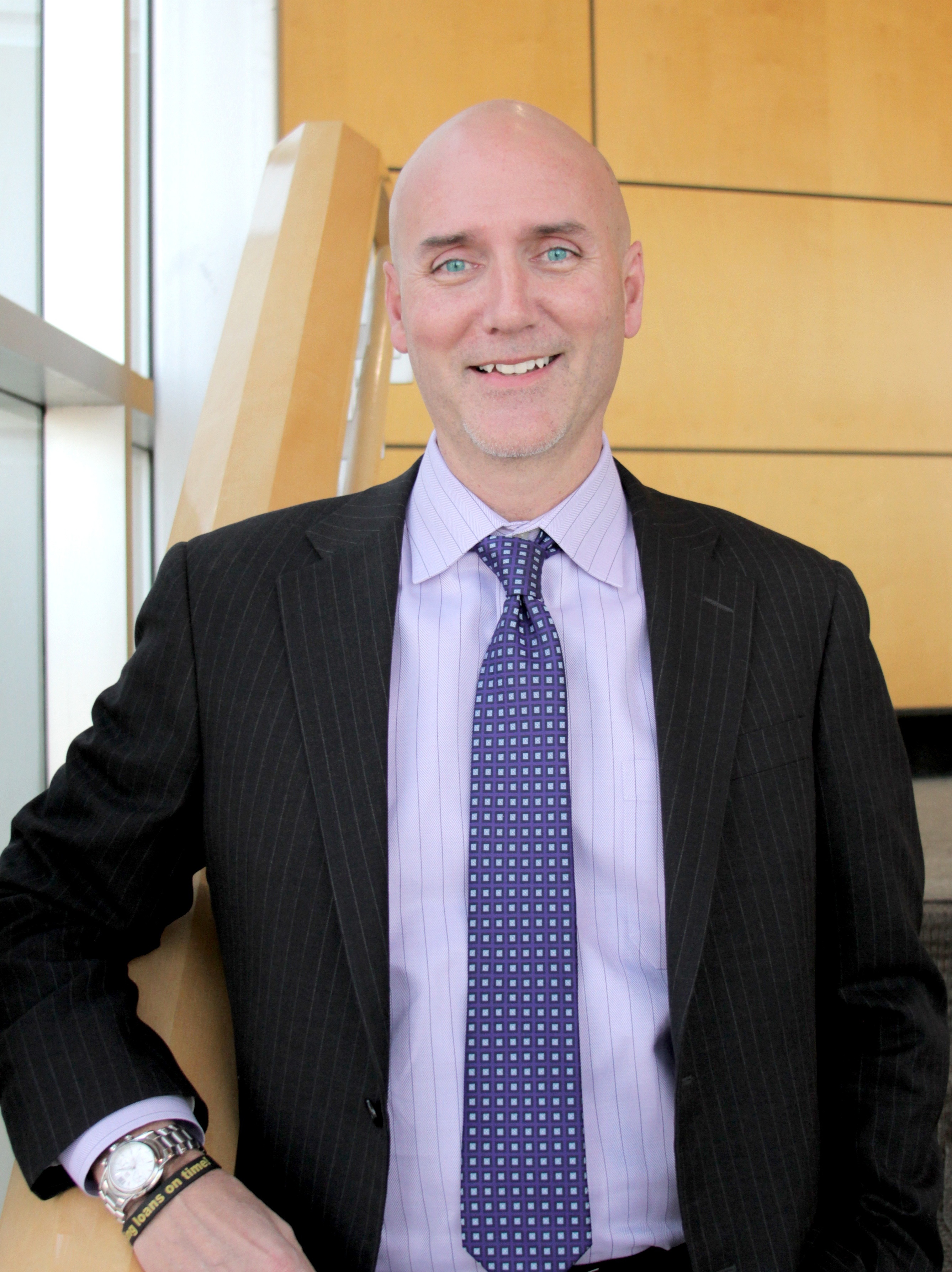 Ned Payant - EVP of Operations
Ned is responsible for all mortgage banking operations of the company from loan registrations through closing. He creates an outstanding work environment for corporate and branch staff and believes strongly in delivering world class service to branches and their clients, while also maintaining loan quality.
Ned has more than 20 years of management experience in the mortgage banking industry in both production and banking operations. Before coming to American Pacific
Mortgage in 2010, he was Senior Vice President of Retail Banking for Pacific Mercantile Bank in Costa Mesa, CA. In this role, he helped start the bank's residential mortgage banking division, building teams, policies and procedures for each function within the division.


Leif Boyd - EVP of National Production
Leif joined American Pacific Mortgage in 2007. He began his career as a district manager in both retail and wholesale loans for HSBC, National City Bank and Merrill Lynch. Prior to joining the executive team, Leif ran one of American Pacific Mortgage's most successful branches and was the Top Producing Loan Originator in 2010.
Leif takes an active role in driving all aspects of both enterprise and retail platforms, including the oversight of the production department and over 170 retail branches. In addition to the responsibilities of business development—American Pacific Mortgage's branch network reports directly to him. He is also an integral part of creating new exclusive purchase-centric products, while developing and expanding existing marketing channels.



Matt Brinitzer - VP of Corporate Services
Matt joined American Pacific Mortgage shortly after it was founded in 1996 by Kurt Reisig and David Mack. Prior to joining American Pacific Mortgage, he spent over 15 years as Chief Financial Officer. Matt now oversees corporate services which include facilities of technology for over 170 locations and over 1,500 people.
As a member of the executive management team, Matt brings knowledge and experience to his role and is committed to the culture of providing superlative customer service.


Dan Cooper - SVP of Human Resources

Dan re-joined American Pacific Mortgage as Vice President of Human Resources in March 2013. He served as Executive and Business Coach to American Pacific Mortgage from 2002- 2008.
Dan leads the Human Resources department for the company and leads the HR team in recruiting, training, workforce planning, employee relations, compensation and benefits. He brings over 25 years of experience in HR and has worked in a variety of leadership positions for organizations such as Nike, T-Mobile, PG&E, Macy's and the Oregon Department of Justice.
Dan received his bachelor's degree from Willamette University and a Master's Degree in Human Resource Management from University of Oregon. He is an active member of the Society of Human Resource Management.
Gloria Fillmon – Chief Compliance Officer
Gloria joined American Pacific Mortgage in February 2015 as Chief Compliance Officer. Gloria has many years' experience in many aspects of the mortgage lending industry from production to compliance. For the past 25 years, Gloria has concentrated solely on managing and directing regulatory compliance for nationwide mortgage banking operations. In addition, Gloria has authored numerous fair lending, consumer protection and regulatory compliance training programs along with consulting opportunities to develop fair lending training and monitoring programs for other lenders.
Immediately prior to joining American Pacific Mortgage, Gloria was Director of Compliance for Nationstar Mortgage LLC, headquartered in Lewisville, Texas. Her career also included 17 years with CTX Mortgage Company in Dallas, Texas as Senior Vice President of Compliance, and in addition, she provided compliance support to CTX Mortgage Company's sister company, Centex Home Equity Corporation.
Gloria currently is a member of the American Association of Residential Mortgage Regulators ("AARMR"), Mortgage Bankers Association of America ("MBAA"), California Mortgage Bankers Association (:CMBA"), and serves on the MBAA State Legislative and Regulatory Compliance and Fraud Committees.
In addition, Gloria is past President of Dallas North Toastmasters and Founding President of Richardson Toastmasters. In her spare time, Gloria enjoys cooking, reading and tropical vacations with her family.