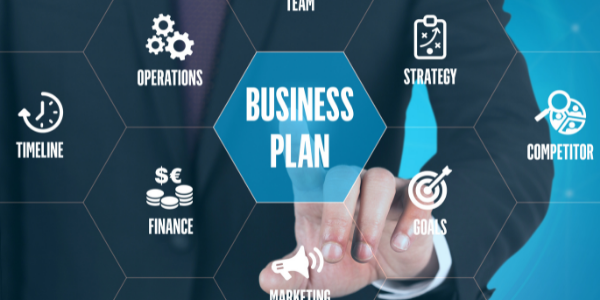 At APM we say, "We're 100% focused on making our branches and loan originators look good." One of the ways we do that is by providing business planning resources, along with opportunities to reset throughout the year. We're passionate about business planning and know that it's fundamental to keeping your business on track and growing.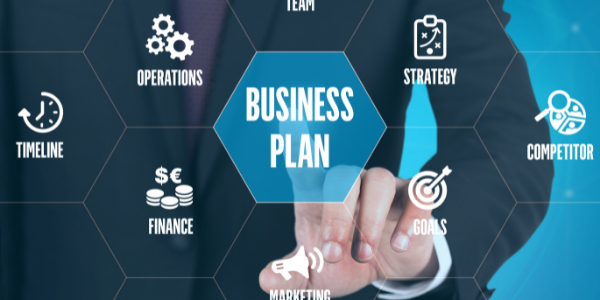 Now that we're at the halfway point for 2023 and know more about what lies ahead for the year, it's time to talk about midyear business planning—an excellent time for a reset. The first step is to revisit the plans you made at the beginning of the year.
With constant shifts in the mortgage industry and housing market, it's important to check in on your business plan frequently to ensure that your strategies still work. This midyear reset process helps you stay accountable to your goals and also highlights opportunities to double down on your successful efforts.
So dust off that business plan and carve out some time over the next few weeks to review your business growth strategies. Let's talk about the major components you should evaluate.
1. Review What's Working and What's Not.
Here's the most important place to start: What's working and what's not? Without a clear picture of your successes and stumbling blocks, it's hard to know where to allocate your resources. The business planning process may uncover things that aren't working and indicate what got in your way. It may also uncover surprising things that are helping your business grow.
Here are some of the key questions to ask yourself:
What strategies have you implemented that are working?

What strategies do you need to modify?
What strategies are no longer working?
Be honest with yourself, and ask your team for input, too. That will help you understand how best to move forward.
2. Evaluate Real Estate Agent and Referral Partner Relationships.
This is an opportunity to review your relationships with real estate agents and other referral partners. Ask yourself the following questions:
Where is your referral business coming from?

Is your referral business up or down from the previous year?

What strategies are you using to gain more—or more consistent—business from your referral partners?

How could you add more value to these partnerships?
Take this one step further and ask your referral partners to meet for a midyear strategy session, approaching the meeting from the standpoint of how you can best be of service and help them grow their own business.
Make sure your referral partners know you care about how they are doing in this market. This is the way you cement long-term and highly profitable referral relationships. Read our blog about getting more referral business here.
3. Identify Your Strengths.
What are you good at? This might seem like an odd question to ask, but as we take on new tasks in your business, sometimes we surprise ourselves by really enjoying something new. Loan officers who are learning, growing, and actively improving their businesses often discover new things they're really good at.
Maybe video marketing is your thing, or maybe you excel at hosting virtual seminars. If you've found a part of your business that you enjoy and produces a good return on investment, now may be a great time to strategize about how to make that activity more profitable so you can spend more time doing it.
How can you better leverage your strengths and skills for the second half of the year? If you could focus your time and energy on only one area of your business, what would it be?
4. Answer These Questions About Your Business.
Once you've reviewed the first half of the year, assessed your relationships, and identified where you want to spend your time each day, ask yourself these questions:
What does success look like to you?

What are the main takeaways from the first six months of the year?
What actions do you need to take to keep or get your business on track for the remainder of the year?
Are there any areas that need your immediate attention or focus?
What could trip you up, and how will you mitigate this?
What daily disciplines do you need to adapt to work your business plan?
Your business plan should include the answers to these questions.
5. Set Business Goals for Your Next 90 Days.
In a changing market, it's vital to set, review, and adjust your plan frequently. That's why APM uses the 90-day goal model.
Why do we look at business goals 90 days at a time? Because it allows you to adapt to the changes we're experiencing in the marketplace and focus on what is doable for 90 days.
Your business can't afford for you to wait until the end of the year to make adjustments. If something isn't working after a couple of months, then it's time to change it. Now is the time to cut out what's not working and replace it with a new strategy that can produce results for your business in the second half of the year.
Keep your business plan front and center in your day-to-day operations, and set weekly or monthly appointments to check back in on it. Additionally, schedule a little more time to check in at the end of each quarter. Don't waste time, money, and effort on activities that aren't working for you when you could pivot to others that will.
Whether you need help creating a business plan or need to pivot in your business and adopt new strategies, make sure to download APM's Business Planning Booklet for loan officers by

clicking here

.