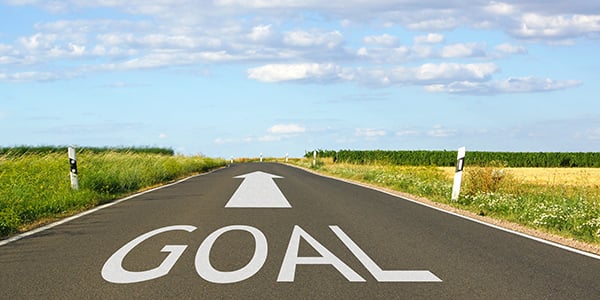 APM has a long history of setting time aside each year to plan out the coming year's path for success, and we wanted to share a few tips with you. We believe that the more intentional we are about what we want to accomplish, the more likely it is that we'll achieve our goals. We also believe that in a rapidly changing industry like ours, it's necessary to review and reset course more often than once a year—that's why we suggest making a 90-day plan for loan officers to achieve their overall yearly goals.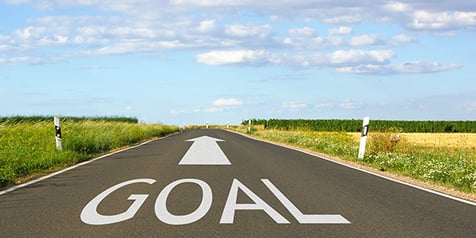 Micro-goals, or 90-day strategies, can help you reach your larger goals much more effectively. Smaller timeframes and detailed 90-day strategies save you from getting overwhelmed by the overall goal and keep the plan manageable and achievable. Smaller plans help you focus on what's important now and provide you with the flexibility to pivot as needed. Just think, if you implement 1 to 3 strategies per quarter, that could be up to 12 strategies per year—the aggregate of all strategies is what helps you hit the mark.
The principles of effective planning apply to any goal you want to reach, whether it's professional or personal. Setting achievable goals is one of the things that sets excellent loan officers apart from the rest.
1. Review Your Strategic Plan
First things first. It's time to review your strategic plan. Without a good look at the big picture, you can't decide what smaller actions are going to help you accomplish the big ones. Read through whatever broad strategic plan you have and determine your goals. What do you want to achieve in the coming year?
If you don't have a strategic plan, now's the time to create something that can grow and evolve with you. A good strategic plan should start with your why, include your value propositions (or differentiators) and your desired outcome. It should shape all of the fundamental decisions you make for your business and the actions that guide them. At APM, we recommend that your strategic plan includes the following areas of your business: Production, People and Personal.
2. Start Creating 90-day Goals
Once you have a general idea of what you want to accomplish in the upcoming calendar year, take your large goals and break them into 90-day increments. For instance, if you want to close $100 million in loans next year, you'll need to close about $25 million every 90 days. That sounds a lot more manageable, doesn't it? Build milestones into these goals so you can track your progress.
From there, outline the strategies you will need to achieve these goals and put together a list of action items (organized by priority) to execute that strategy. Then, start working these action items into your schedule each week. Be consistent!
It's hard to tell if something is working if you do it for a week, stop for a month, and then do it for another week. You have to give these actions time to know if you need to adjust, and that's part of the beauty of 90-day goals for loan officers. The opportunity for adjustment is built right into the system. You can download the APM 90-goal sheets and the rest of our 2022 Business Planning Book to help guide you through this process by clicking here.
3. Track Your Progress
Part of executing successful goals is tracking how far you've come since you began them. This helps you figure out which actions will help you reach future goals and which ones won't.
If you can, make notes of your activities and their results each day. You may find that some things don't work as well as you thought they would, but at least you'll discover that early on. Nobody wants to find out at the end of the year that what they did all year long didn't have much effect.
On the other hand, you'll also probably discover some really good things. For instance, you may find that 3 follow-up calls per day netted you 2 loans a month, on average. With enough data, you'll easily find the motivation to keep doing these activities because you'll know that they work.
4. Be Realistic About Your Expectations
Making good use of your time every single day is what leads to the improvement you want. Just like most things, the results aren't going to be immediate, and that can make it hard to keep doing the important day-to-day activities that work.
The key is to persevere with a set of goals that you'll reach gradually. This means setting realistic goals that are achievable and can build on each other rather than setting goals that sound good but aren't very realistic.
For example, think focusing on $100 million in loan production next year (divided into 90-day increments), which you can then scale to $150 million the next year and so on instead of just making a goal to be closing $200 million in 5 years. That's why smaller goals are so powerful—you're more likely to set ones you can achieve now, which will lead to achieving the bigger goals later. You have to think small before you can think big.
5. Build a Support System
A support system can make all the difference in helping you reach your goals. You'll have a solid team behind you and can tap them for help and support when needed. It's important to have someone to cheer you on! Take advantage of others' perspectives.
Your support system can include family, friends, mentors, colleagues, and anyone else who supports you and your business. Don't forget that you can be a support system for somebody else, too. An accountability partner can make all the difference—don't forget to add that to the equation. Besides people cheering you on, you need someone to help you review your strategies and keep you on track every 90 days.
6. Be Flexible and Pivot When Necessary
Very few things happen exactly as we anticipate they will. That's especially true in the mortgage industry. Just think about 2020! Many plans and goals changed and were replaced with new ones when interest rates dropped and the refi boom hit.
Sometimes you need to modify the goal, or sometimes you can keep the goal but modify the strategies. While a plan is important, narrow thinking isn't very helpful. The more agile and open you are, the faster you can change directions if you need to.
It's important to keep moving forward, even if your path changes and progress seems minimal. Commit to making progress even when the unexpected happens. As long as you continue to push forward, you're still on the path to success, even if there are some detours along the way.
7. Keep Your Eyes on the End Goal
When you're working toward a long-term goal, it's important to break it down into manageable chunks (like our 90-day plans). But even while you're focusing, make sure you know what you're working toward.
Big-picture thinking can help you stay motivated and focused on the end game. Return to that vision when you need to remember why what you're doing is so important to you.
8. Celebrate the Wins
A big part of keeping your eye on the prize is celebrating your successes throughout the goal-setting process. Don't work so hard that you don't have time to sit back and enjoy what you've achieved.
By celebrating, you get to recognize all of the effort that went into your achievement while also motivating yourself to keep pushing toward the next step of your goal. It's a good way to get closure at each stage of the process and come back ready to refocus on what's to come. Go here to download our 2022 Business Planning Book.
Planning for 2022 gives your business a direction and allows you an opportunity to work ON your business instead of IN it. Here's to a terrific 2022!
This blog has been updated from it's original publish date January 7, 2021.