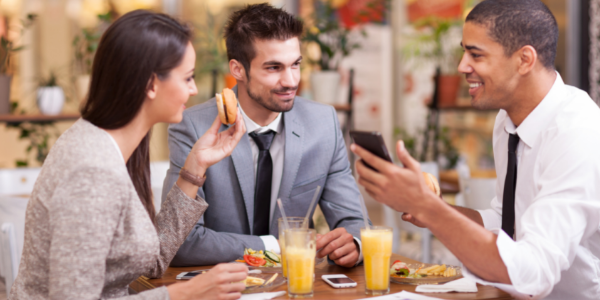 It's June, and we're officially halfway through 2021. Now is the perfect time to conduct a mid-year evaluation of your business plan and referral partner relationships to make sure your business is operating at its full potential. Part of evaluating your current relationships is looking for ways you can increase your value to your referral partners, which in turn increases your mortgage referral business.
To start out, it's important to conduct an honest assessment of all of your referral partner relationships by answering the following questions:
Where is your referral business coming from right now?

Do you want more referral business to be coming from specific sources?

What strategies are you using to gain more business from your referral partners?

How can you be strategic about your relationships as the market shifts?
And last but not least, how can you add more value to your partnerships and relationships to increase your mortgage referral business?
Adding Value to Real Estate Partnerships
Perhaps no partnerships are more important than the ones you have with real estate agents, so it's important to prioritize those relationships and look for ways to add value to their business.
Offer Specific Programs to Help Their Clients Get Their Offer Accepted
Let's face it. It's hard to be a homebuyer right now, and that means real estate agents are working double-time to try to get their buyers into homes. In some markets, agents working with buyers who have financing contingencies have to work twice as hard at making their offers attractive enough to get accepted. That can mean writing offer after offer before one is finally accepted, and that is exhausting!
So, what can you do to help your real estate agent partners and add value where it is needed? Make the client's offer stand out. At APM, purchase business is our priority, and we arm our loan officers with a secret weapon that helps their agents get more offers approved. It's called our Keys on Time program, and it's our commitment to close a loan (that follows program guidelines) on time, or we'll pay up to $2,000 as part of our commitment.
Part of our Keys on Time program is what we call a TBD (to be determined) loan approval. This provides a full underwritten approval BEFORE a property is identified. Now that agents know that their buyers have been fully vetted before ever putting in an offer and that there's a lender-backed guarantee of up to $2,000 to close on time (paid to them or the seller), writing a strong offer becomes the easy part. And that's a pretty compelling offer for a seller that's just as good as, if not better than, cash. There's nothing as good as knowing that there won't be financing delays.
The bottom line is that you're more likely to get referrals from an agent if you have a product that can help their clients compete.
Co-Marketing with Real Estate Agents
Marketing is hard work; it takes a lot of time and effort to do it right. If you can help your real estate partners out with their marketing, you're doing something meaningful that shows your commitment to the relationship.
Social Media Marketing: Build relationships by interacting with agents on social media. Comment, like, and share! Agents love seeing people promote their listings and content. They'll get to know you better, and you're helping them out. Another smart move is to send agents information they can use on social media.
Video: Savvy lenders are marketing with agents in new ways, and one of these is co-branded videos to expand your reach. Another idea is to do a podcast or live show in conjunction with a real estate agent—this is a huge way to add value for your clients, as well.
Co-branded Print Marketing: Print marketing still has its place, and it can be expensive and time-consuming. Go in on a print campaign with a real estate agent and help get his or her face and information in front of more people.
Establish a Local Presence
These days, many real estate agents don't want to work with lenders who are unknown and don't have an established reputation. They want a local lender with a solid reputation for getting the deal done. It's worth taking the time to establish a strong local presence (online reviews, strong social media presence, and word of mouth) so real estate agents around town know who you are and know that when you say you'll do something, it's as good as done.
Along these lines, over-communication is KEY to winning repeat business from real estate agents. Everyone's under enough stress as it is, and they need to know that the financing is going to go through. These days, sometimes it's the lender calling the selling agent that makes the difference and brings the deal together, so be willing to go the extra mile for your real estate agent partners.
Adding Value to Builder Partnerships
Now, it's time to think about your home builder partnerships. Partnering with those selling new construction developments is a fantastic way to generate new referrals for your business. What they want most is to find qualified buyers to purchase their homes, and you can help with that.
Streamline the Approval Process
Help home builders streamline the process of finding homebuyers. You can do the legwork of qualifying buyers so the builder doesn't have to do it. This is a real service to them because it saves them time and helps them focus on what they want to do—build homes. The APM Keys on Time program is a great fit for your builder partnerships too because it gives them the peace of mind of an on-time closing. Combine that with our SecureLock—up to 12 months—which means the buyer is committed and has their loan, and interest rate, in place.
Co-Marketing with Home Builders
Offer to create co-branded marketing materials (about Keys on Time, for instance) to help your builder advertise and bring attention to a new home development. Driving new traffic to their home development is a big benefit to the builder and shows that you're committed to their success.
Social media and video are also good options for co-marketing with builder partners. You could also partner with them on some kind of live event to showcase their homes. The key is to think about how you can help them get the word out to more potential buyers.
Adding Value for Past Clients
So many lenders make the expensive mistake of not doing anything to add value to their past client relationships. As we talk about here, this is simply a matter of not understanding the lifetime value of a client. The good news is that there are things you can do right away to change that.
Offer a Free Mortgage Checkup
Though we often push a mortgage checkup at the end of the year, any time of year is a good time to offer a loan review, especially with current interest rates being so attractive for refinancing. Remind your customers that it's a good time to see if their mortgage is working in their favor and helping them reach their financial goals as their life changes.
Utilize Technology Tools to Provide Valuable Information
Tools like Homebot can help you provide real value to your past clients even when they don't need a loan. It can show them what they can do with their home's equity to reach their financial goals. It can also help identify refinance opportunities for your clients.
This kind of tool allows you to stay continually in front of past clients with content they really care about—like the value of their home and their net worth.
For more ideas about engaging past clients and providing value, click here to read our recent blog.
Increasing Your Mortgage Referral Business
The bottom line is that you should work to provide value by offering help that people want and focus on having genuine conversations with people about their needs. If you do that, the business will come.