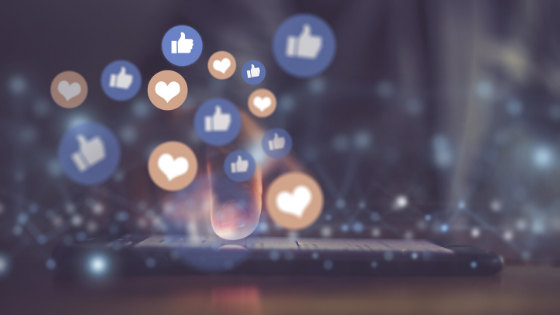 Social media marketing for loan officers is an important part of your mortgage business. If you're consistent and develop a good strategy, it can have a huge impact on your bottom line.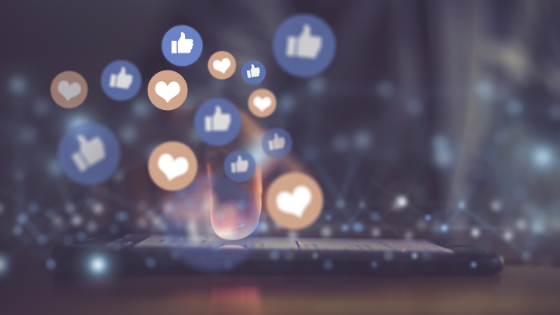 Most people are on social media every single day, so if you're a loan officer, you likely know that social media should be an important part of your marketing plan. There are some unique social media strategies and tools for the mortgage industry that you should be using to grow your business right now.
Social Media Platforms
In today's world of social media marketing, you're no longer limited to one or two platforms. From YouTube Live to TikTok Shorts, from Clubhouse to Pinterest, Facebook, Instagram, and LinkedIn, social media marketing knows no limits in 2022. And with ongoing changes to algorithms and shifts in usership, now might be a great time to review the social media platforms you're using and consider diversifying your efforts—and the good news is that you have plenty of options.
If you're considering trying something new in the new year, it's important to pick social media channels that your current and potential clients are using and active on.
If you're targeting Gen Z and millennial first-time homebuyers, doubling down on TikTok may make sense for your mortgage social media efforts. If you're focused on building referral partner relationships, Clubhouse and LinkedIn might be platforms worth pursuing.
Whatever social media platforms you choose, be sure not to spread yourself too thin. It's better to do one platform really well than have several social media accounts with no content and a mediocre effort.
In the APM Ultimate Guide to Social Media Marketing for Loan Officers, we break down each platform for you and teach you how to leverage it for your mortgage business.
Social Media Content Strategy
Your content strategy and the type of content you produce (video for TikTok, long-form video, graphics, blog posts, and so on) will largely depend on the social media platforms you choose. Coming up with content themes and a mortgage social media and content strategy is a great way to get started.
Here are some ideas you can use on any platform:
Industry and local mortgage and real estate news.
Behind the scenes (BTS) content: Highlighting your team and day-to-day operations.
Customer-focused content: Client success stories, storytelling, reviews and testimonials.
Audience-specific content: First-time homebuyer tips, explaining the mortgage loan process, the do's and don'ts of home financing, and program information.
Get personal: Don't forget to integrate your personal interests so people can get to know YOU outside of your mortgage business.
For more platform-specific content ideas, click here to download the APM Ultimate Guide to Social Media Marketing for Loan Officers.
A good mix of content will help keep your feed fresh and nurture more personal relationships with your audience organically, so don't be afraid to mix it up. For example, a post you create on Instagram Reels or TikTok (short video content), might not be appropriate for your audience on LinkedIn.
Consistency Is Key
The most important thing to remember with any of your social media marketing efforts is that it pays to be consistent. If you post every day for a month and then don't post for six months, you're not going to see nearly as many benefits as you would have if you had posted every other day for six months straight.
Your followers want to hear from you on a regular basis: The whole point of social media is to be social and create authentic connections.
Engage with Your Following
Social media is all about interacting with people in an authentic, personal way. For your social media accounts to do your business any good, you need to interact with people on a regular basis. It's only then that your following will start to develop the "know, like, and trust" factor with your business.
Respond to Messages
The more quickly you respond to social media messages the better. Shoot for an hour or two response time whenever possible. If you're away from your desk or off for the weekend, deploy a messenger bot to respond to requests and incoming messages with when they can expect to hear from you.
Follow Your Audience
Be sure to follow and like posts of past clients, referral partners, real estate agents, and friends regularly on all the major social media sites you're active on. If there is a real estate agent you want to do business with, follow them on social media and engage with their content. Once you've established some rapport, send them messages here and there to try to connect further.
Know Your Audience
It really pays to know and understand who your audience is and what they need to hear from you. If many of your followers are renters, you should focus on sharing content that would be helpful for first-time homebuyers rather than sharing a lot of info about refinancing. Or, if your audience is mostly real estate agents, focus on the clients' success and share some winning stories.
Increase Audience Participation
The more you can increase audience participation, the better all your social media posts will do. You want to do everything you can to increase organic engagement on your posts, even if you're going to run ads to them. There are a few key ways to do this.
Ask Questions
People love to share their opinions on all kinds of topics. Ask people for their input on questions, and when they give it, be sure to respond with a quick comment back.
Tag People
Tagging people on your business social media profiles is a strategic move to get their attention. The goal is to help them see your content and hopefully share it with their own audience. On some platforms, when you tag a person, their audience can see your post, too (depending on privacy settings). It's a free way to dramatically increase the reach of your posts.
Tag Locations
Tagging your location is another good way to increase engagement on a post and get more people seeing it.
Hashtags
Relevant hashtags are especially important on Instagram. You can use up to 30 hashtags per Instagram post, but it's important that you don't use the same hashtags for every post. On Facebook and Twitter, three to five hashtags per post is usually adequate.
Use Social Media Paid Advertising
Facebook and Instagram ads can help increase the reach of your social media post, build exposure for your brand and generate leads for your business. The same thing holds true with Google Ads on YouTube, TikTok's paid advertising platform, and advertising on LinkedIn.
A modest ad budget can go a long way when you're looking to grow exposure on social media channels. One tip we recommend is to personalize your social ads with something free and relevant to your audience, like an ebook or a checklist.
Connect with APM
If you're like most loan officers, you already know you should be active on social media. At APM, we have the tools, support systems, and plug-and-play content to help you engage your following without creating a time suck.
If you're considering making a move to a company that provides an abundance of social media and marketing tools and resources, we'd like to invite you to connect with us by clicking here, and make sure to download the APM Ultimate Guide to Social Media Marketing by clicking here.