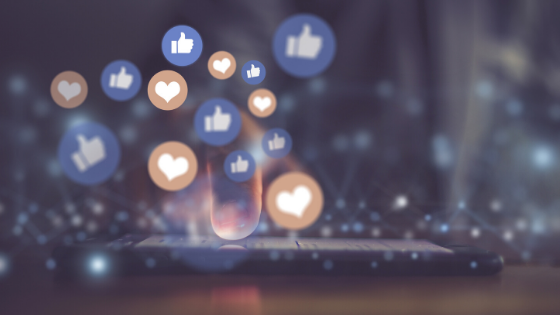 Social media marketing is important for your mortgage business, and it can have a huge impact on your bottom line because it allows you to stay in touch with people where they are. Most people are on social media every single da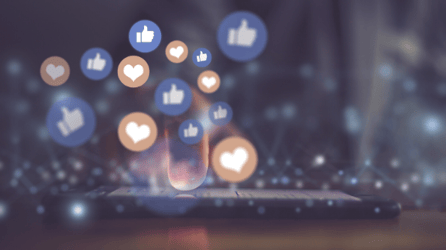 y, so if you're a loan originator, you likely know that social media should be an important part of your marketing plan. There are some unique social media strategies and tools for the mortgage industry that you should be using to grow your business right now.
Be Consistent
The most important thing to remember about mortgage posts on social media is that it pays to be consistent. If you post every day for a month and then don't post for six months, you're not going to see nearly as many benefits as you would have if you had posted every other day for six months straight.
Your followers want to hear from you on a regular basis—the whole point of social media is to be social and create authentic connections. Stay in touch with people and let them know that you're here and you're still their go-to loan officer. Get your audience accustomed to seeing your name on a regular basis.
Three to five posts a week is a great place to start, but you can always post more than that if you want to. You don't need to worry about posting too much, since people will never see all of your posts.
Have a Plan
Along these lines, it's much easier to be consistent with social media marketing for your mortgage business if you have a plan! We recommend coming up with a content calendar at least a month in advance. This saves you time and makes it much more likely that you'll post—no more sitting down at 8 p.m. and wondering what you've done that day that would make a good social media post.
We also suggest jotting down any events, meetings, or closings that might make good posts and setting a quick reminder to take a picture during that time. Whether you're eating lunch with a real estate agent, closing on a home for a veteran, helping out at the local food bank, or going to a mortgage conference across the country, you'll already know what you're going to post and will remember to do it. Without a plan, it's likely that many of these prime posting opportunities will pass you by.
That said, impromptu posts are great, too! Loan originators' social media posts shouldn't follow an exact formula because then they lose that personal element.
Bulk Schedule Your Social Media Posts
We highly recommend using a bulk social media scheduler to schedule as much content in advance as you possibly can. That way, you'll still have content going out when you don't have time to worry about posting.
There are many top-notch schedulers, including Sprout, Social Report, Buffer, and Hootsuite. Using a robust CRM can also be effective—our internal CRM, Total Expert, allows you to choose from a library of already created content and schedule approved marketing pieces for all of your social media channels. This makes social media marketing easy and efficient and also helps our loan originators stay consistent.
With a scheduler, it's easy to duplicate posts for different platforms, and you also don't have to worry about logging into each account every time you want to post. Schedulers also make it easy to monitor your comments, and some allow you to comment back right there.
Another benefit to scheduling all of your social media in advance is that you can see the mix of content you have. Many schedulers also come with sophisticated reporting options that can give you a better picture of how your content is doing. When you figure out what's working, you can continue to do it (and do more of it).
Engage with Your Followers
Social media is all about interacting with people in an authentic, personal way. For your social media accounts to do your business any good, you need to interact with people on a regular basis. It's only then that they start to KNOW, LIKE, and TRUST YOU.
Comment on and like posts regularly. Send messages here and there. Invite people to like your page. Wish them a happy birthday or happy anniversary of buying their home. Your social media marketing will be a success if you treat people like they're real people online as well as in person (which you're probably already very good at). Every time you interact with someone, you're building a relationship.
Respond to Messages
Don't ignore private or direct messages you get on social media sites! These could be people who are interested in getting a loan. Even if they're not, it's a good opportunity to interact with someone who may want to get a loan or a refinance through you in the future. If you don't respond to messages, you're missing one of the most powerful things social media can do for you, which is get you in front of a potential client. Don't miss this chance to deepen a relationship.
Also, the sooner you respond, the better. Shoot for under 12 hours, if possible. We recommend installing the Facebook Pages app, which will alert you to messages to your business page and make it easy to respond quickly right from your phone.
Don't Let Someone Else Do All of Your Social Media Marketing for You
We know you don't have time to be a graphic designer, writer, scheduler, videographer and photographer all in one. You shouldn't do all of your own social media marketing. Your time is better spent on the activities only you can do.
On the other hand, that doesn't mean you can hand over all responsibility for your social media. You need to have a presence—this might mean posing for a picture, shooting a quick video on your phone, writing some text now and then, and responding to messages personally. Make sure that your mortgage social media accounts reflect you and your personality while also referring to your business. People don't build connections with companies; they build connections with people.
Know Your Audience
It really pays off to know who your audience is and what their likes and dislikes are. If many of your followers are renters, you should focus on sharing content that would be helpful for first-time homebuyers rather than sharing a lot of info about refinancing.
You can share a variety of content, but make sure it speaks to most of your audience, or they're just going to tune you out. Social media for mortgage companies is likely to be broader, since the audience is usually broader, too.
Just remember, your job on social media is to come across as your followers' go-to, approachable expert for their mortgage needs. Show them that you can help them with their needs.
Share a Variety of Content
As we mentioned above, you should share a variety of content your audience will find interesting. We suggest breaking your content roughly into thirds. There are three types of content you'll likely share on your page.
Personal—hobbies, celebrations, good personal news, family updates
Business updates—milestones, new products, employee shout-outs, awards, testimonials
Industry news and commentary—tips, advice, mortgage news, and local market updates
This mix of content helps you demonstrate your mortgage expertise and nurture more personal relationships with your audience (don't be afraid to get too personal because this type of content does the very best). A variety also keeps your content from ever becoming too salesy, which will really hurt your engagement.
Speaking of variety, it's a good idea to post somewhat different content for different platforms to get better engagement. Honor the platform and post what makes the most sense for it. You may post more professional posts on LinkedIn and save the most visual posts for Instagram, for instance.
Also, we want to put in a quick plug for video! Video gets fantastic engagement on all social media platforms, and it's a wonderful way for people to get to know you even better. If you're uncomfortable using video, it's OK to start small. A quick, 15-second video is a good place to begin, and you can gradually work your way up to something longer (and maybe even LIVE)! Remember, don't be overly scripted or too professional. These videos never do as well as the more natural ones.
Increase Audience Participation
The more you can increase audience participation, the better all of your social media posts will do. You want to do everything you can increase organic engagement on your posts, even if you're going to run ads to them. There are a few key ways to do this.
Ask Questions
People love to share their opinions on all kinds of topics. Ask people for their input on questions. When they give it, be sure to respond with a quick comment back.
Tag People
When you tag someone, suddenly all of their friends can see the post, too. It's a free way to dramatically increase the reach of your posts. If you have a closing, ask the clients to post the photo and tag you, too.
Tag Locations
Tagging your location is another good way to increase engagement on a post and get more people seeing it.
Hashtags
Relevant hashtags are especially important on Instagram. Use up to 30 to help as many people as possible see your posts. On Facebook and Twitter, three to five hashtags per post is usually adequate.
Utilize Facebook and Instagram Ads
Facebook and Instagram ads can help increase your posts' reach and build up your brand. They're a key part of any social media marketing strategy because Facebook is, at its core, an advertising company. You have to pay to play. Business pages have slowly been seeing ever-decreasing organic traffic, but a modest ad budget can really help solve that problem.
Putting money behind your posts can do you a lot of good by increasing engagement and visibility. Facebook has many sophisticated targeting options that can help you make sure you're using your money as effectively as possible.
We hope these tips provide you with ideas for social media marketing you can implement today. We believe in helping our loan officers be as active as they want to be on social media because it's proven to be an effective sales funnel for mortgage originations and an effective mortgage marketing tool. Get involved, be social, and watch your mortgage career and business soar!
Connect with APM
If you're considering making a move in 2020, we'd like to invite you to click the link below to connect with the APM Recruiting to learn more about our unrivaled company culture, unequaled technology stack, speciality loan prodcuts and programs, unique business models, marketing tools, and what we call, the APM difference.