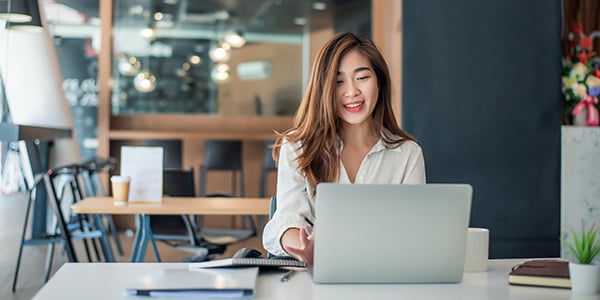 If you're like most loan officers, you know you should be active on social media, since that's where so many past, current, and potential future clients spend time each day.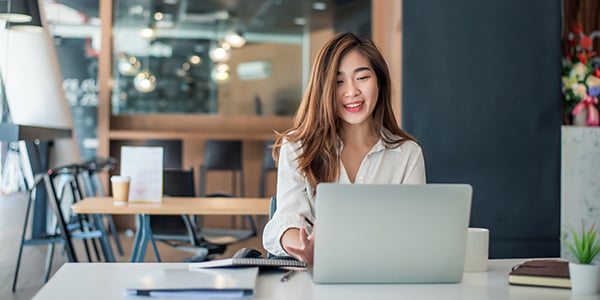 What you might not be so sure of is exactly how you're going to find time to execute a mortgage social media strategy while you're busy originating loans! That's where APM can help. If you want a company that helps you plan and execute a winning social media strategy, APM is the place for you.
Here's a glimpse of our current tools that help our loan officers grow their business through social media.
Mortgage Social Media Content That's (Almost) as Good as Done
We've worked hard to make it as easy as possible for you to put out your own social media content with very little work from you and your team. Here's some of what's available for loan officers.
Social Media Posts and Scheduling
Grab plug-and-play social media graphics, videos, AND accompanying text in multiple sizes for whatever platform you choose to use them for. These include:
Loan product graphics
Homebuyer education
Holiday graphics
Infographics
Product videos
Engagement graphics
Motivational graphics
Economic updates
The best part? There are new posts for you to choose from every month. You can either download them right from the CRM or schedule them in the CRM by connecting your accounts (except for Instagram due to platform limitations). It literally couldn't be any easier to schedule social media content.
If you get at least some social media content scheduled in advance (we recommend trying to do a month at a time), you'll always have something going out, even on those really busy days.
From a strategy standpoint, it's recommended to throw in your own photos and videos of your work life and home life in addition to using the posts we provide. The more personal you are on social media, the better.
Monthly Content Calendars
If it feels like too much effort to plan content for an entire month, that's understandable!
A new content calendar for each month makes it easy for you to pick what you'd like to post about and get it scheduled. Even better, it coordinates with APM blogs and social media assets.
You will also receive a monthly list that contains all the links to our blogs and APM-branded videos for that month's content. With this document, it's easy to get a month's worth of content knocked out.
It's a great jumping-off point if you're just not sure where to start.
Video Scripts
Video is so important in today's social media landscape, but video can also feel intimidating for many loan officers. One of the hardest things can be knowing exactly what to talk about. With APM, you'll have access to our video script library—scripts that are perfect for doing either a pre-recorded video or for going live on social media.
The bullet points are all in the script, so all you have to do is get in front of a camera, smile big, and provide valuable content to your audience. There are also some suggestions for writing your own calls to action, which should always be tailored to your audience and come straight from you.
Social Media Cover Photos
Plug-and-play branded social media cover photos are available in our CRM. It's just one less thing for you to worry about when setting up your profile!
Mortgage Social Media Training
Another APM social media value prop is our regular social media trainings. We know you don't have a lot of extra time to research the ins and outs of all of the social media platforms, so we do it for you.
Monthly Trainings
APM's Social Media Specialist hosts two training videos each month about everything from how to best leverage your social media for mortgage to how to use new social media features. There are around two hundred training videos you can watch in the archive.
Everyone prefers to learn in different ways, so the APM marketing hub has job aids and trainings in several different formats. The materials hit every possible question, from how to create your FB business page to how to use Instagram Reels most effectively.
One-on-One Support
If you're a new loan officer with APM, you'll receive one-on-one training to make sure you're up to speed on how to best utilize our tools. Whether you need a little support or a lot, our team is here to make sure you get what you need.Branch-level trainings are also offered on specific topics to ensure you have all the knowledge you need to succeed on social media.
Help with Current Pages
One of our social media specialists is happy to look at your current social media pages and make sure they're compliant. And how about personalized suggestions and tips for better utilizing your social media pages? There's nothing like a little customized advice.
If you're ready to win at mortgage social media, APM is the place to be! Everything you need to succeed at growing your business and stay in touch with your audience is provided for you. For more help with mortgage social media, check out this guide to video marketing, this guide to social media marketing, and our top tips for Facebook marketing.