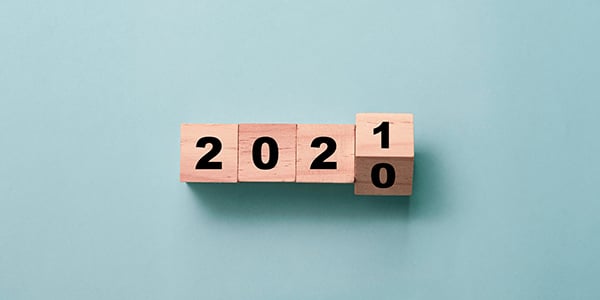 Here we are, nearing the end of 2020. How would you rate 2020? Do you want more years like this one? We've heard from many loan officers that they haven't had a chance to come up for air and that the business just keeps coming. This is a great problem to have, but don't forget to carve out some time for year-end business planning.
Part of business planning is the evaluation process, which includes a review of you and your team. This time at the end of the year is so important for looking at what went well, what didn't go so well and should be tweaked. It's also time to make some new goals for the upcoming year.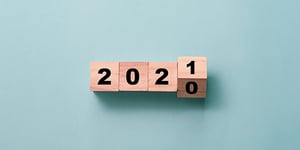 Year-End Business Planning: Evaluate Yourself
First, take some time to evaluate yourself and your performance throughout 2020. This will give you a chance to pat yourself on the back and also make some improvements for the future.
1. Define Your Job and Role
There's no way you can truly evaluate your performance unless you have a clear description of your job and your roles. If you have a description already, keep it handy while evaluating yourself. If you don't, take a few minutes and write one.
2. Look at the Facts of Your Success
Write down the facts of your achievements this year. How many units did you close? Did you grow your purchase or referral sources? Did you close more refinance volume than you ever have? What goals were achieved, and what goals were missed? Use specific numbers, if you can. This is all about the effect YOU had on the growth and success of your business.
3. Consider Any Setbacks
Write down setbacks you encountered this year. There's no need to focus on them too much, but take a look and see what lessons can be learned from the situation. Figure out what you can do better to succeed in similar situations if they come up again.
4. Take a Look at Your Personal Life
Like most loan officers, you've likely worked around the clock for most of this year. While that's admirable, it's time to be honest. How's your health, your family, and your personal wellbeing?
Are you hitting your personal goals as well as your professional goals, or have they all been swallowed up into one this year? Where did you spend your time, and were you disciplined with that time?
What do you want more or less of in 2021? Burnout, stress, and overworking can have consequences on your health and your family. Now is the time to really assess how you want the next year to look.
5. Plan for Professional Development
How did you do professionally this year? Did you utilize a coach or other sources for professional development for 2020—if yes, how did it impact your business? Do you see any areas you need to improve in or areas where you could invest in professional development?
Evaluating your professional development is a key piece when you're thinking about what to implement in 2021, so don't let it go by the wayside.
6. Set Professional Goals for 2021 and Beyond
What would you like to do to advance your career and your business next year? Make sure you have solid goals in place before 2021 begins. As you move into 2021, carve out quarterly strategies that will help you move closer toward those desired outcomes. Having these quarterly benchmarks to evaluate is key to making real progress.
7. Set Personal Goals for 2021 and Beyond
You're the key to your plan, and your plan should be comprehensive and include all aspects of your life, not just business. What are your dreams? What does success look like to you? Make sure you include goals and key strategies that will help you achieve what is most important to you.
Year-End Business Planning: Evaluate Your Team
Now let's shift over to evaluating your team and how they did this year, as well as how you can best support them in 2021 and beyond. Remember, a team is only as strong as its weakest link.
1. Find Where the Team Excelled
First, celebrate the success. Your team has probably worked hard this year, especially in this unprecedented time. Adding up the successes and celebrating together builds loyalty and a sense of camaraderie that's really important for a team. Plus, when you know where you've succeeded, you can aim to repeat and build on those successes together next year.
2. Discover Where the Team Fell Short
No team is perfect. Now is the time to assess your week spots. If you experienced inefficiencies or miscommunication, make note of that and figure out how the entire team can do better. You can even ask the team for input on where they can do better, as they may have some insight you don't.
3. Decide How you Can Invest in the Team
Investing in the team is critical for growth and continued success. Are there things that will help your team grow in 2021? Do you need additional support staff, marketing help, or professional development classes for anyone on the team? Does the team need more time or training from you? These decisions can make a big difference as you grow your business over the long term.
4. Look at Changing the Makeup of the Team
As you grow and evolve over time, you may realize that you don't yet have the perfect team in place. That's why it's so important to evaluate the makeup of your team at least once a year. Is there a position you really need to hire for, like an assistant or marketer? Do you need to let go of someone who isn't filling the needs of your team right now?
Also, do you currently have the people on your team doing the right jobs? Sometimes, it's time for a switch. Having the RIGHT team in place is critical for success, so set up an action plan to get there.
5. Set Team Goals
Come from a growth mindset when you set goals or strategies for your team in 2021. Give them positive feedback, and then set goals, strategies and solutions together. Working toward a common goal can yield some incredible results.
You need quantifiable, measurable goals to track progress and measure success. Clear goals allow your analysis to be more precise, and you can hold your team accountable toward something specific.
Give your team the freedom to always strive for more, so if they achieve the goals you set (or you all set together), they can continue to reach for the stars. If you'd like more tips on building a strong mortgage team, read our blog post here.
Taking the time to do some year-end business planning and evaluate yourself and your team is crucial for your future growth and success, so don't skip it. We know you'll be glad you made the effort.