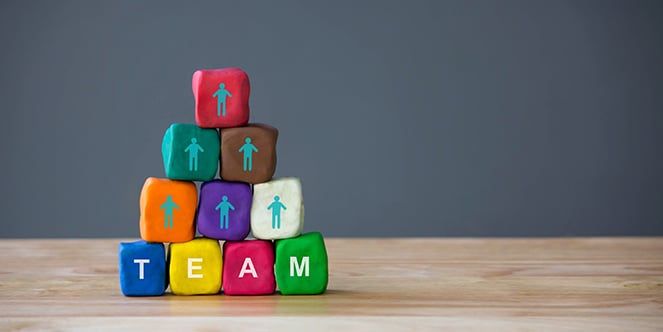 It's no secret that building an effective mortgage team is just about the best thing you can do to scale your business. A strong team is the key to increasing your volume and serving more customers, and that team will even make it possible for you to focus on the areas of your business you enjoy the most.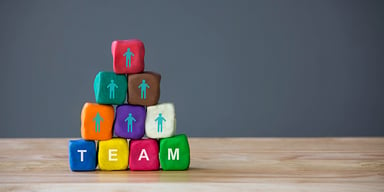 But how do you build an effective mortgage team? It isn't just about adding people and hoping they'll take work off your plate. It's about adding the right people and training them to do specific jobs from the get-go.
Identify Your Needs
First up, identify who you actually need on your team. The first step of hiring is writing down all of your workflows and each step of the process along the way. If you don't know what you do, it's impossible to hire the right people to do those things. You can't delegate tasks if you're not sure what they are.
Once you've written down all of the things you do and how you do them, it's time to think about what tasks could be handed off to other people. You might decide that you need a loan officer assistant to help process applications, collect documentation, manage correspondence and follow up on the loan process. You may need an admin to answer phone calls, send emails and manage the administrative side of your business, or you may decide that you need to hire a marketing support team member or outside contractor.
There can be some overlap in these positions, too. Maybe you want an admin who also has marketing experience or a LOA who will also answer all phone calls and emails. Defining those roles will help you hire the right person will the right skills.
Identify What You Need Most
Now that you know team members you'd like to hire for your business, decide what team member to hire first. That can be a hard decision—you have to prioritize your biggest need.
If you really need help managing your calendar and chasing after borrowers for paperwork, hire a LOA. If you really need marketing help, hire someone to create promotional materials and manage your social media.
Ask yourself: What position will free up the most of your time and make the biggest difference to the number of clients you're able to help? What team position will make the biggest difference to your bottom line? Hire that team member first.
Define the Job
Next, create clear job descriptions so people know what you're hiring for and can tell you exactly why they're a good fit for your positions. Writing a compelling job description really helps you find the most qualified candidates for your job.
First, outline the main responsibilities someone in this position will have. Highlight their day-to-day tasks, how the work is completed and how often, how much time is spent on the tasks, and specify how the person will fit in with the team and whom he or she will report to.
Defining the job might also help you find inefficiencies in tasks you're currently doing. There may be opportunities to make some changes that will save time or money. You might even discover tasks that can be outsourced to third parties for a low cost.
Then, when you hire someone to fill the role, you'll know exactly what to train people on—the processes you already wrote down and included in the job description.
Retain What you Love and Are Good At
What do you love about being a loan officer? What makes you excited to hop out of bed and get to the office each morning? What parts of your job are you good at? Often, what you love and what you're good at are one and the same.
Don't outsource the things that fill your tank. Delegate the tasks that you don't love and that don't boost the business's bottom line. If you're answering every single phone call that comes in, you might decide that it makes sense to hire an admin. On the other hand, if you love connecting with people on social media, you may decide to keep doing it even though it's something you could outsource.
If what you're doing makes you happy, keep doing it (and don't compare yourself to other loan officers, either). Find what works best for you and your team because that's what will make you a success.
Regularly Measure Success
What does a successful team member look like for you? Take the time to establish performance metrics for each person who works for you. Don't get bogged down with thinking you have to measure everything—just measure the most important factors for success.
This could include things like a regular attendance, customer satisfaction ratings or social media performance. Make sure you and the person you're hiring know what's expected, and then have quarterly reviews to make sure those benchmarks are being met. Regular performance reviews help keep team members motivated to learn, grow and improve—basically, to do a better job for you.
Create Opportunities for Learning and Growth
When something goes wrong (as it inevitably will, no matter how stellar your team is), it's easy to put the blame on others. Instead of getting upset, think of it as a learning opportunity for your team. Use these moments as a chance to improve your performance and work together better.
When you take responsibility for a problem together rather than place the blame on your team, you'll increase morale and encourage an environment where people hold everyone accountable for mistakes and use them as opportunities to do better. Lift each other up rather than bring each other down.
Communicate the Vision
Teams do best when they're working together with you as a part of something bigger than the day-to-day grind. Communicate your vision for the business to everyone who's working with you, and frequently refer back to that vision.
Is your vision to help as many veterans get into their own homes as possible? Is it to help first-time homebuyers with credit and down payment assistance? Is it to work with a certain number of home buyers each year? Whatever your vision is, make sure that everyone knows about it and is helping move toward the goal posts.
Celebrate Big Wins Together
Have any big wins? Make a huge deal of them. If you did record loan volume, if you helped a high number of buyers, if you got through this busy time without any big mishaps—any and all of those are worth celebrating together, even if it's in an informal way.
Celebrating those team wins keeps everyone happy and motivated to continue to try to do work better together.
By taking the time to do a little planning about the people you have working for you, taking the time to train them on specific jobs and measuring success, you'll be well on your way to having a strong mortgage team in no time.
At APM, we offer a variety of business models to fit the needs of today's mortgage professionals. Click the links to learn more about the APM Corporate Branch, Entrepreneurial Plus, Enterprise Branch and IMB models for business.