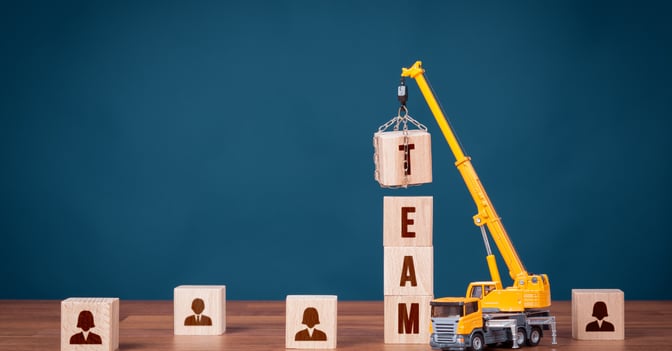 It's no secret that building a team of mortgage professionals is just about the best thing you can do to scale your business. A strong team is key to increasing your volume and taking more loan applications and ultimately serving more customers. Done right, it's a scalable model that can pay huge dividends to your bottom line.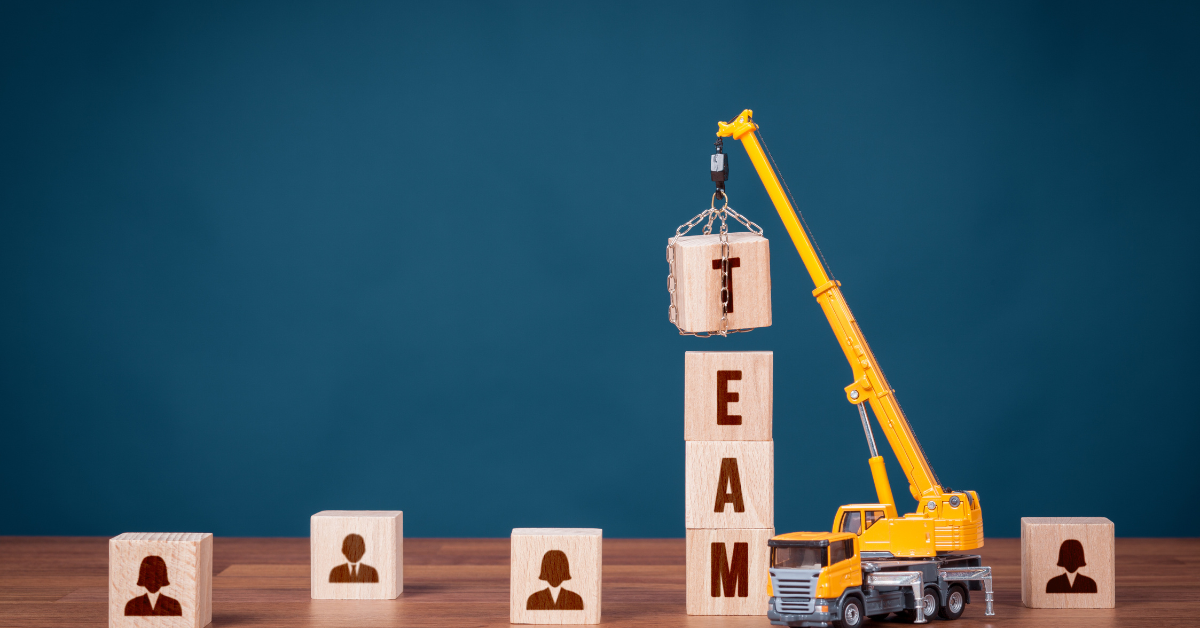 But how do you build an effective team of mortgage loan officers and support staff in today's market? It's about adding the right people and training them to do specific tasks from the get-go.
Identify Your Needs
First up, identify who you actually need on your team. It's important to determine what positions will add the most value to your business, and that may not be a mortgage loan officer at first.
You might decide that you need an assistant to help follow up with leads and clients, collect documentation, manage correspondence, and follow up on the loan process. You may need an assistant to answer your calls and messages, send emails, and manage your calendar. Or you may decide you need to hire a marketing support team member to help you implement your business strategies.
There can be some overlap in these positions. Maybe you want an assistant who also has marketing experience or an assistant who will follow up and take phone calls. Defining those gaps or tasks you want to delegate will help you hire the right people with the right skills.
Prioritize Your Hires
Now that you know what team members you need for your business, decide who to hire first. That can be a hard decision, because you have to prioritize your biggest need.
If you really need help managing your calendar and chasing after borrowers for paperwork, hire a loan officer assistant. If you need marketing help, hire someone to create promotional materials and manage your social media.
Ask yourself: What position will free up the most of your time and make the biggest difference to the number of clients you're able to help? What position will make the biggest difference to your bottom line?
Define the Job and Expectations
Next create clear job descriptions so people can tell you exactly why they're a good fit for your position during the application process. Writing a compelling job description helps you find the most qualified candidates for your job.
Job descriptions should outline the main responsibilities this position will have. Highlight day-to-day tasks, how and when they'll complete the work, how long it will take, and how the person will fit in with the team.
Along with the responsibilities, it's also important to highlight expectations and key performance indicators for this team member. Think through this carefully to help ensure that you hire the right person, and that they know what you expect.
Hiring Loan Officers
If you're hiring a loan officer, make sure to highlight production, lead generation, and compensation expectations—especially in today's market. Hiring the wrong person can cost you money, as can providing compensation guarantees to loan officers struggling to find business.
It's also important to highlight the value that joining your team will add to their business:
Do you have an established brand in your local market?
Do you have a partnership that can help them build their business?
Do you provide leads and marketing support?
What professional development, mentoring, and training opportunities does your team provide?
Explain your compensation structure and benefits package.
Don't forget to highlight your core mission and the values most important to you.
Regularly Measure Success
What does a successful team member look like for your business? Take the time to establish performance metrics for each team member. Don't try to measure everything, just the most important factors for success.
For support staff, this could include things like loans funded, customer satisfaction ratings, or social media performance. For mortgage loan officers, this might be production, conversion of leads, and building referral and realtor relationships in your market.
Review team member performance with quarterly reviews to make sure they're meeting those benchmarks. Regular performance reviews inspire team members to learn, grow, and improve.
Make sure to ask for feedback, learn how you can support their personal and professional growth, and encourage them to establish and track their own goals.
Create Opportunities for Career Growth
If you're hiring support team members, make sure to offer opportunities to help them advance their careers. Providing professional development opportunities shows that you're invested in their success. It also makes them more invested in the success of your business.
For mortgage loan officers, it's important to provide ongoing training, resources, and support to help them excel and become better at their craft. This can be sharing your expertise or scripting and role-playing with them in weekly or monthly meetings.
Training topics could include how to structure different types of loan scenarios, how to help a borrower build credit history, or strategies to help combat concerns about interest rates in today's market. Be willing to invest your time in making them a better loan officer.
Also be willing to invest in professional development for your loan officers. You could try bringing in a guest speaker, sending them to a training event, or having them meet with a sales coach. In the end, the better they become at their job, the more it benefits you.
Communicate the Vision
Teams do best when they're working together toward a goal and something bigger than the day-to-day grind. Communicate your vision for the business to everyone who's working with you, and frequently refer back to that vision.
Is your vision to help as many veterans get into their own homes as possible? Is it to help first-time homebuyers with credit and down payment assistance? Is it to complete a certain number of loan originations each year? Whatever your vision is, make sure everyone knows what it is, and how they fit into it.
Celebrate the Success of the Team
To be successful at building a mortgage team, it's important to take the time to recognize their accomplishments and collective efforts.
This shows appreciation and that you value their work. Celebrating individual and team wins keeps everyone satisfied and motivated.
By taking the time to do a little planning about the people you have working for you, taking the time to train them on specific tasks and measuring success, you'll be well on your way to having a strong mortgage team.
Whether you're building a team of three or a larger enterprise, APM is a mortgage company that offers progressive business models to fit the needs of today's mortgage professionals. Click here to learn more.