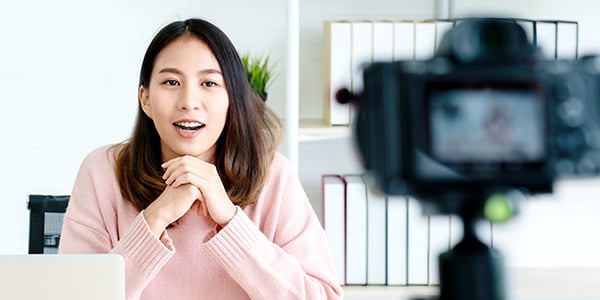 Mortgage marketing is one of those things you can easily throw money at (because you know how important it is) without ever carving out the time to evaluate what that marketing is actually doing for your business. While that's understandable, especially in a busy year like 2020, analyzing your marketing efforts is just as important now as it's ever been. Here's why:
1) You may find areas where you're not getting a very good return on your investment (either money or time).
2) You may find things you're doing that are working incredibly well, and you might decide to spend even more money or time on them.
A thorough evaluation is crucial for making sure your marketing efforts are pushing your business forward. Without a comprehensive look at your marketing, it's really hard to make savvy decisions about 2021 and beyond.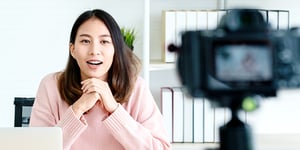 Evaluate Your 2020 Marketing Plan
What marketing activities did you plan to do in 2020? Did it all get thrown out the window once the pandemic hit? At the very least, your marketing probably required some pivoting with all that's happened this year. Look at what you planned to do and write down what you did and didn't accomplish. If you did something not in your plan, identify that as well.
Write down everything you can think of because you might be surprised what connections you make between the marketing you did and the results it had for your business. If you're not exactly sure how all of your business is coming in, you can't use that knowledge to grow.
Evaluate ROI and Other Stats
Next, make sure to look at your ROI on all of those marketing activities you wrote down—everything has a cost, whether it's time or money. So, of course, that means looking at the money that went out and the money that came back in as a direct result of those activities. But it also means looking at the time you and other team members spent on the marketing AND on the results from it. Sometimes, things make sense from a money standpoint but not from a time standpoint, or vice versa.
Were those marketing activities worth what they cost? If the answer is no but you want to continue them, what do you think they will be worth it in the future? If you think they will be worthwhile, there's nothing wrong with trying for a while longer. During this evaluation process, you may be surprised at what produced the highest results and should consider doing more of in the future.
Marketing to Your Book of Business
Almost every loan officer markets to his or her book of business in some form, even if it's pretty informal.
What were your email open rates? What responses did you get to those emails you sent out? Sometimes, you can directly attribute a transaction or a referral to an email, so that's important to note that.
If you sent out text messages, make a note of any responses you got and what the outcome, if any, was. Ditto for any phone calls you made during the year.
Read more about marketing to your book of business here.
Social Media Marketing
It's hard to attribute direct ROI to social media marketing (unless, of course, you're running ads). However, social media marketing is still critical because it contributes to brand awareness and that all-important know, like, and trust factor. It's hard to overestimate how helpful that can be for your business overall.
What you can do is measure stats including engagement (both likes and comments) and page likes or follows. It's nice to know if these are rising, even if the stats don't have a direct ROI.
One reason this analysis is so important is that if all of your engagement is coming from one or two platforms, you may decide to focus more of your marketing efforts on that platform. If 80% of your interaction comes from Instagram but you're spending most of your time on Facebook, it might be time to make a change.
Lead Generation
What lead generation did you do this year? Did you track those leads all the way through to completion? If so, you should be able to attribute a cost to each of those leads and compare it to the amount you made from them.
It's likely that if you can see that certain kinds of lead generation did better than others, either in terms of cost or in terms of the amount of time it took them to turn into a transaction. This can help guide future lead generation efforts.
For more information, check out our guide to lead generation.
Print Marketing
Did you do any print marketing this year? Print marketing isn't dead yet! It's a highly targeted way to reach people and can bring some really good results for loan officers. Even if you can't determine a direct ROI on print marketing, did you get any emails or calls about anything people received? Did you see someone at the grocery store and they mentioned the postcard they got from you? If so, you may be able to attribute a net positive to your print marketing campaigns.
Channel Marketing
What marketing did you do with referral partners? Did marketing with referral partners give you the results you were hoping for? What business came from these efforts, and was that business worth the time you spent? Often, this kind of marketing brings the highest returns on your investment because these are people who already know, like, and trust you.
Did you do any workshops or webinars or speak at any engagements (probably virtual ones this year)? What kind of feedback did you get at these events? Also, consider if the audience was an audience you want to target and whether or not it aligns with your source of business. It's important to decide if these events got you in front of the audiences you wanted to be in front of. If not, you may want to take part in different events, or different ways, next year.
See more on this important topic here.
Evaluate Customer Satisfaction
While customer satisfaction isn't a direct measure of how good your mortgage marketing is, you should still look at what people are saying about you for some key indicators about the messaging you're putting out there. Nothing is more important than your reputation in a referral-based environment, so take the time to see what's being said about you online. You might be surprised what you learn!
In addition to reviews, look at what people are saying about you on all platforms where you're present. What has had the greatest impact on people? What do they love? What gets ignored? Is there a certain marketing piece you're becoming known for? If people start looking for your weekly Tuesday homebuyer series, for instance, make note of why that's working.
Use all of this information to evaluate your current marketing efforts and to inform what you do next year.
Re-examine Target Customer Profiles
At this point, you may decide that your target customer and your marketing line up perfectly, OR you may decide that they need a little tweaking. After a thorough evaluation, it's not uncommon to realize that your marketing is resonating with a slightly different audience than you thought it would.
If that's the case, it's OK! It just might be time to come up with a new client profile (or even profiles). Any good mortgage marketing is founded on a series of well-constructed client profiles, so taking the time to do regularly this is really important if your client base changes at all.
Compare Your Strategy to the Competition
It's also really smart to take a few minutes to compare your strategy to the competition. It's always good to know what they're doing, and you'll probably get some ideas for your own business. Notice what they're doing that's resonating with people and also what's not.
Take a close look at both strengths and weaknesses in your competition's marketing. Compare what you see to your own performance. This analysis will help you see how you can adapt your own marketing strategy to their strong points and make yourself stand out where they are weaker. Analyzing the competition can lead give you some valuable perspectives you would never get otherwise.
Taking the time to evaluate your marketing can be a little intimidating, but it's likely that you'll be pleasantly surprised by much of what you find. For the things you're not as happy about, well, finding out about them is the first step to change.
For more help with marketing planning, check out our guide to mortgage marketing here and our blog post here.