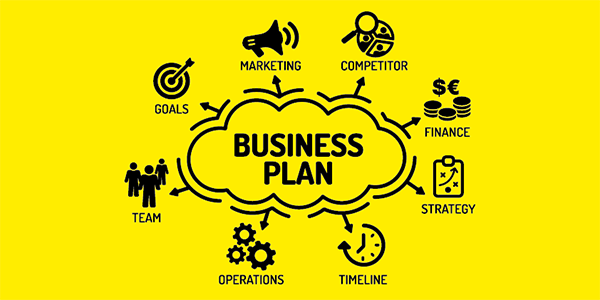 This time of year is busy with the holidays, and of course, business as usual—that's even more true in 2020. But Q4 planning for your mortgage business is important, and it's worth taking some time to really focus on it rather than letting it slide during the end-of-the-year hustle.
Here are some good reasons to take the time to do some business planning this fall.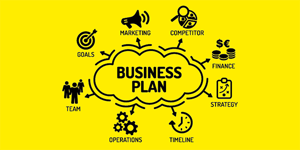 1. Make Better Decisions About Your Business's Future
Use your business plan to keep yourself accountable for the long-term vision for your business. Is your strategy working over the long-haul? Take a hard look at benchmarks, goals, and objectives. Without doing this, it's difficult to know if what you're doing is moving your business forward.
Measure how you're doing and use that information to make decisions for 2021 and even beyond. If something you're doing is working well, you may decide to double down on it. If something isn't working well, you'll know what you've tried and what you need to tweak to get to where you want to do go.
Note: If you don't have a business plan yet, or if your objectives aren't very clear, it's time to fix that! This document should be a clear road map for the future—a bigger picture of your business and all the strategies, objectives, and benchmarks you're going to use to get to where you want to be. It's a living document that should change as you grow and learn.
2. Get a Clear View of Your Tax Situation
Part of Q4 business planning is getting a complete view of your tax situation. Looking at it ahead of time (well before April 15th) gives you options and flexibility that can change your year's profitability and help you avoid a scramble to pay the tax bill.
We recommend that you start working with a tax advisor (preferably one who has experience with mortgage businesses) in October, once you know how the year will likely play out but while you still have some time to make some changes that can reduce your taxes or tax rate. You may be able to make purchases, defer income, or make other beneficial decisions. There's nothing like going into the end of the year KNOWING that you have your taxes handled.
We recently published an article on our blog about tax planning for your mortgage business that you may find helpful.
3. Have the Right Team in Place for the Future
The end of the year is a good time to think about goals and how you're going to achieve them. It's also a good time to think about the team you have and consider whether or not it's the team you NEED.
While doing your business planning, you may find that there are parts of your business that are inefficient or unnecessarily expensive or that there are things that are working very well that you'd like to do even more of. You also may find that you're doing you don't need to be and that some offloading could free up time for you to do the things only you can do.
A solid plan also helps contractors, freelancers, and other service providers working with you know how they can best support your business.
If you're curious about what it takes to build a strong mortgage team, check out our blog post here.
4. Get the Whole Team on the Same Page
Speaking of your team, business planning can be a big unifier. This is a chance for you to look at what you've done through the past year and then look at what you want to do in the future.
But it's not very helpful if you're the only one who knows stats and your goals. Use business planning as an opportunity to get your entire team on the same page. It's a chance to celebrate successes and also brainstorm ways to make your team even better in the future.
If a team member doesn't know what they plan is, encourage them to read it! This builds a team that's working toward the same objectives together.
5. Create or Refine Your Marketing Plan
Looking at how you acquired customers (cold leads, referrals, repeat business) is an important component of business planning because it should inform what you do in the future and how much money you spend. Here are some things to consider:
What is your rate of repeat business?
What is your client referral rate?
How did you bring in cold leads, how much did those leads cost, and how many of them closed?
Which customers are the most valuable and which are the most costly?
What did your marketing achieve this year?
Are there any pitfalls in your marketing, and how can you fix them?
Are there opportunities that you're not taking advantage of but want to?
If you haven't written down these metrics before now, do the best you can for this year and start tracking these stats now. It's hard to know where to put your marketing dollars if you don't know what's working and what's not.
6. Decide if You Need New Assets
It can be hard to commit money toward new assets or improvements in your business. Q4 planning for your mortgage business can help you decide if it's time to take the plunge on improvements. It can also help you see how much money you should allocate for them.
Once you have a look at what's working, what's not working, and what you need to do to get to where you want to be, these decisions are easier. After some business planning, it might be obvious that you should lease more office space or that you should spend more money on marketing.
7. Understand Your Business Landscape
It might feel like it sometimes, but your mortgage business isn't an island. It's not enough to have a solid understanding of what's happening in your business; you also need to understand what's happening with your competition. When you're in the day-to-day grind of closing loans, it's easy to forget about other lenders. That's why it's so important to set aside some time to take a good look at the broader landscape.
Check out what your competition is doing that's working and what's not. Look at consumer trends and preferences. Look at potential disruptions or pitfalls in the market that may not be visible in the every day.
In the end, Q4 business planning is worth the time it takes because it reduces your risk. You'll make better decisions, leave less up to chance, and have a clear view of the future of your business and your team.