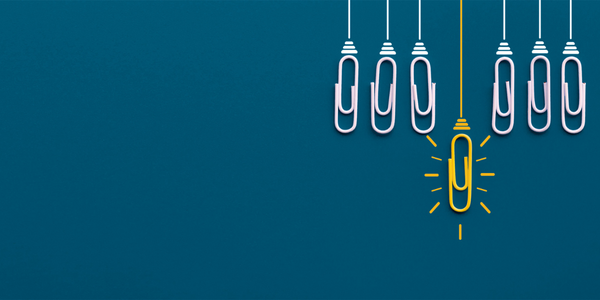 In today's market, loan officers need a diverse marketing strategy to attract mortgage leads and drive a steady stream of new and repeat business. One of the ways to do that is by actively showing up on social media. In this article, you'll find ideas for boosting your mortgage marketing and social media presence through photos and video and different types of content delivery methods.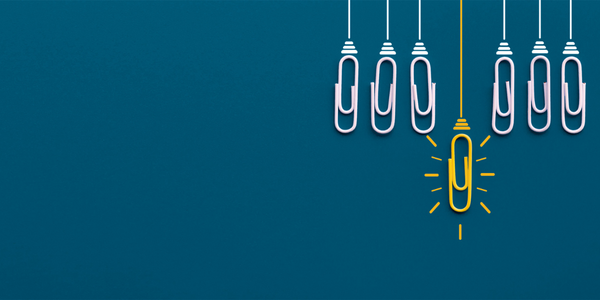 Social media marketing is a must for your mortgage business, but coming up with new ideas for content can be time-consuming, especially if creativity isn't your strong suit. So we've done all the brainstorming for you, and below are 30 things to start sharing on your social networking site and social media accounts to keep your followers engaged so they keep you top of mind for their mortgage needs.
1. Tell Your Story.
Share your personal story, like why you became a loan officer and what you love about your work. Instead of giving the mortgage lingo version, provide an authentic version that others can relate to.
2. Do a Q&A on Instagram Stories.
Every day, Instagram Stories has 500 million users create or watch content. Use this feature to host a live Q&A. Post the questions sticker in your Story, so followers can tap it and type in what they want to know.
3. Post a Selfie at the Office.
Use props to add personality to your office selfie, and caption it with a work-related saying that's clever, motivational, or funny so that anyone—regardless of their job—can appreciate it.
4. Explain Mortgage Terms.
Whether with a short video from you or sharing an infographic, make mortgage terminology easy to understand. Break down loan types and common loan terms like "LTV," "DTI," "fixed and variable rate mortgages," and more that buyers want and need to know about.
5. Provide a Local Market Update.
You know what's going on in your local real estate market, so create a video sharing these updates to drive audience engagement, portray yourself as a local expert, and build credibility. If you're just getting started with video, check out our blog with 7 Ways to Grow Your Mortgage Business with Video.
6. Go Live with a Realtor.
Create a duo Story or Live with one of your real estate agents or referral partners to talk about your local market and promote both of your businesses together.
7. Post a Fun Fact About Yourself.
Share an interesting story, fun fact, or unique talent you have. Fun facts really are fun and are sure to get your audience's attention.
8. Highlight a Local Small Business.
Give a well-deserved shout-out to a small business in your area, like your favorite restaurant, florist, or car wash.
9. Post a Picture from a Closing.
Pose with customers at their closing to provide a visual of how your mortgage business brings happiness and helps others achieve homeownership.
10. Show the Behind-the-Scenes in Your Office.
Create an Instagram or Facebook Story showing your staff eating lunch together, dressing up at the office holiday party, or celebrating a closed transaction.
11. Make an Instagram Reel Using a New Trend.
Instagram Reels get 22% higher engagement than other video posts. To see what kind of Reels are trending, check out Instagram's Explore page to get inspiration for your own Reels.
12. Post a Picture Doing Your Favorite Hobby.
Show your followers some of the activities you love to do when you're not working.
13. Share a First-Time Homebuyer Tip (#1).
In a regular post or a video, tell them how to prepare and the first steps to take when they decide they're ready to buy their first home.
14. Share a First-Time Homebuyer Tip (#2).
For the second tip, list out all the documentation they'll need to provide when applying for a mortgage.
15. Share a First-Time Homebuyer Tip (#3).
Make the third tip on what to expect during the mortgage process, how long it typically takes from application to closing, and what they can do to ensure that the process goes smoothly.
16. Share a First-Time Homebuyer Tip (#4).
Conclude your sequence of first-time homebuyer tips by sharing what customers can expect to happen after their loan closes.
17. Interview a Current or Past Customer.
Ask them about their experience during the mortgage process and what advice they would share with other homebuyers in today's market.
18. Post a Client Testimonial.
Share a Google review or even a thank-you note from a customer—just be sure to get that customer's permission first.
19. Post Your Company's Content with Your Own Spin.
With permission, repost pre-approved content from your company on your own social networks and put your own spin on it.
20. Create Content on Home Equity (#1).
Make a regular post or a video explaining what home equity is and how it is calculated.
21. Create Content on Home Equity (#2).
In the second post or video, share information on the different ways homeowners can use their home equity.
22. Create Content on Home Equity (#3).
For the third post or video, explain why a homeowner would want to consider a cash-out refinance to consolidate their debt.
23. Create Content on Home Equity (#4).
Conclude your home equity sequence on how a homeowner can access their home equity. Be sure to add a call to action to contact you to explore their options.
24. Post a Picture of Your Family.
Sharing a picture of your family shows your softer side and gives people a glimpse of your personal life, which makes them feel more connected.
25. Go Live with a Referral Partner.
Pick a referral partner who complements your mortgage services, like an insurance agent, interior designer, or appraiser, and promote both of your businesses simultaneously in real time.
26. Post a Throwback from Early in Your Mortgage Career.
Share a picture from when you were just starting out as a loan officer, maybe from your first closed deal.
27. Share a Post from a Realtor Partner.
Real estate agents post valuable content that your followers would surely appreciate. Ask their permission to repost their content, which helps promote their business, too.
28. Create a TikTok or Reel Using a Voiceover.
Use the Voiceover tool for your TikTok videos and Reels to keep viewers engaged. With this feature, you can narrate visual stories, create educational content, and more.
29. Direct Followers to Your Website.
Do a post, Story, or Reel directing people to your website to use the mortgage calculator tool, explore their loan options, learn how they can use their home equity to consolidate debt, or another CTA that drives traffic.
30. Use the Green Screen Effect.
Create a TikTok or Reel using the Green Screen effect, which allows you to superimpose any image or video you want in the background. Use this feature to show people how to use your mobile app or mortgage calculator.
If you're looking for more ideas, make sure to download the APM Ultimate Guide to Social Media Marketing by clicking here.