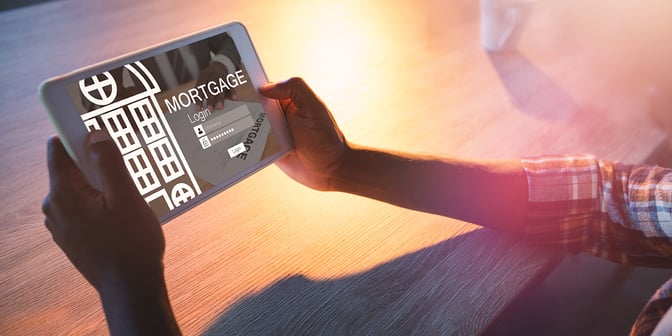 In today's fast-paced world, you need savvy mortgage technology to help grow your business and close more loans and own the customer experience. APM provides access to a cutting-edge technology to assist our loan officers in reaching the consumer and their referral partners easily and efficiently.
Here are some of the ways our APM loan officers are using mortgage technology to grow their businesses and engage with their clients right now. Embracing technology allows you to have the time to provide more value to your customers by being helpful, knowledgeable, and transparent. That's what allows you to truly own the client experience.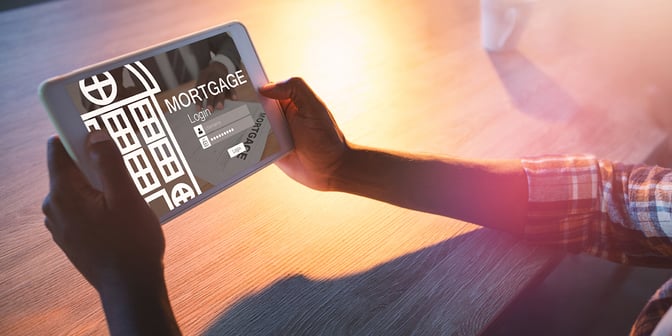 Own the Customer Experience at the Touch of a Button
The APM mobile app gives loan officers the ability to reach the consumer where they are, at their convenience—on their phones. For consumers, the APM Mobile app is easy to use and helps demystify the complicated process of buying a home.
At the touch of a button, consumers can:
Complete a short form pre-approval online

Upload and send required loan documentation

Calculate and run payment scenarios
Get real-time updates on loan status
Stay connected with their agent and loan officer (chat feature coming soon!)
Nothing beats the ease of going through the mortgage process on your phone, especially now.
Loan officers can utilize the APM mobile app to:
Send a pre-approval letter

Order and run credit

Review an appraisal

Send disclosures and e-sign

Access pricing (loan locks coming soon)

Do a hybrid eClose
The APM mobile app is customizable, too. If you want to adjust the calculator's property tax and homeowner's insurance prices to reflect your area, you can. You can also customize the verbiage in the app and many other things to give your customers the best possible experience based on what you know about them.
For loan originators, the APM mobile app provides an efficient way to communicate and do business with on-the-go customers who are expecting an easy, seamless experience. It also gives loan officers flexibility in how they operate their business. And for real estate agents, the APM mobile app offers a co-branded experience that creates ease throughout the loan process while highlighting their business as a tech-savvy partner.
Online Lead Generation and Acquisition
Lead generation and acquisition is easier than ever using channels like Facebook, Instagram, Google, and other online lead generation services that help cultivate prospective customers for your business. Technology provides an opportunity to nurture these leads through the educational process of buying a home and on to becoming a homeowner. At APM, we take online lead generation one step further by providing a custom lead nurturing platform for our loan officers.
APConnect, APM's customized lead management program, helps nurture online leads from initial contact to a warm hand-off. We do this with a combination of human interaction by trained virtual sales assistants and savvy technology that allows you to stay in front of your leads throughout their homeownership journey. You get to own the entire experience with potential clients from beginning to end.
APConnect provides:
A trained team of virtual assistants available 7 days a week
Contact made within 5 minutes of lead initiation
Live transfers for qualified warm leads
A customized nurture sequence for ongoing follow up
Now, lead generation is easier than ever with APConnect! And the best part is that it allows you to stay focused on your current business while our trained sales associates focus on cultivating your future business.
Nurturing and Follow-Up
The best mortgage CRMs can help support your lead generation efforts and nurture your leads to customers. Loan officers can easily deliver the right message at the right time to the right audience on the right channel. This is critical for building relationships and making sure that leads and customers don't fall through the cracks. Every touchpoint with a consumer either builds trust in you or erodes confidence in you, and sometimes, it's not about the touches you have but rather about the ones you miss during the mortgage process and beyond.
Perhaps you've been working with someone whom you pre-approved and they decided to hold off buying for a couple of months, and then . . . they never heard from you again. Many times, that person will end up doing business with someone else because you didn't stay in contact. By consistently following up, you'll bridge that gap. And the best part is that it can all be automated with personalized messaging from you with our specialized journeys. It's important to have a system in place for nurturing both potential clients and past clients so that you don't have to do all of it on your own.
Keep Customers Engaged with Real-Time Data
How often do you reach out to a customer after closing? Likely, you're continuing to send out email content, connect on social media and send acknowledgments of special life events and anniversaries. But what if your work together didn't have to end after the mortgage process?
What if you could provide customers with access to a financial dashboard where they can track their home equity and other important money-saving metrics?
Using personalized data and real-time market intelligence, homeowners can watch their wealth grow and have access to information about interest rate and term opportunities that meet their financial needs, all with your name on it. This is customer retention at its finest, and it's available today at APM.
The right mortgage technology can make all the difference in the growth of your business. By using technology to reach customers with the information they're looking for on a regular basis, you're sure to increase your business and improve the customer's experience, even after the loan has already closed.
These are just a few of the technology advantages made up in APM's Edge technology stack. To learn more about APM, or read other blog articles, visit us here.
Guide Customers to the Right Loan
What if you could use technology to reduce rate shopping and begin to build loyalty right out of the gate? Provide detailed loan comparisons with graphs, charts, and videos, created within seconds in a format that's easy to understand. Technology like this makes it easy for the customer to see all their options and feel less overwhelmed about making such a large investment.
How much easier would this make your job? APM's tools like these give you more time to focus on what really matters—going deeper and being a better resource for your customers. Technology can't replace YOU if you're going to own the customer experience. That requires creating a human connection.
Ultimately, owning the entire client experience from the beginning all the way to the end is what creates a fantastic mortgage experience and keeps customers coming back to you and recommending you to all their friends and family.
For more help on creating just the right experience for your customers, read about engaging past clients, nurturing your database, and evaluating your mortgage marketing.