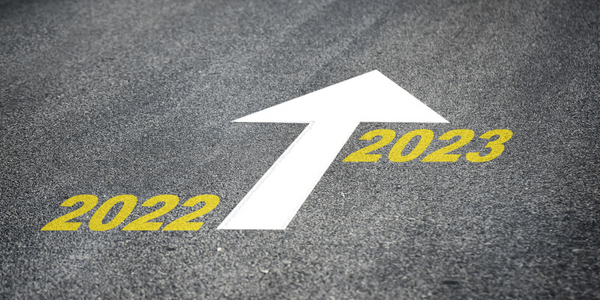 At APM, we set aside time every year for strategic planning on how we're going to succeed in the coming year, and we encourage all mortgage loan officers to do the same. The more intentional we are with what we want to accomplish, the more likely we are to achieve our goals.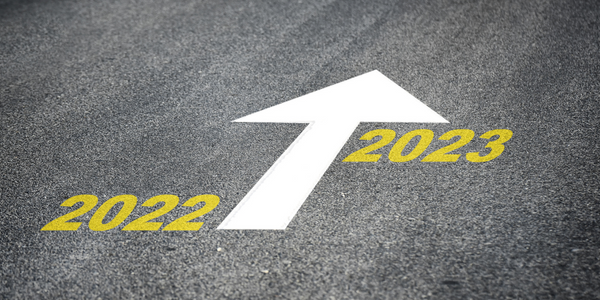 In a rapidly changing industry, you need to outline your business objectives, set strategic goals, and review and reaffirm these plans every 90 days. That's why we encourage our loan officers to set a 90-day plan each quarter that helps them achieve their overall yearly goals.
At APM, we recommend that loan officers and branch managers focus on five key areas in building their strategic plans and business strategies for the year:
Prospecting and Marketing: Brand awareness, lead generation, and customer acquisition strategies—this is all things related to building your pipeline.
Referral Partners: Grow, foster, and add value to your referral network—this could be real estate agents, builders, or other sources of referrals.
Customer Experience: Stay focused on ways to improve your customer experience and meet the needs of today's consumers.
Business Growth: Opportunities to expand your team, gain market share, and increase business through intentional growth goals.
Personal Development: Planning for yourself and giving your personal growth and development the focus it deserves.
Focusing on these five areas ensures that you're covering every aspect of your work and personal life in your strategic planning process, maximizing your chances for success in all areas.
We've created a free guide that makes loan officer business planning simple and will help you evaluate your performance and set goals with action items to help achieve them. Click here to download the APM Guide to Loan Officer Business Planning & Business Strategies.
How to Structure Your Goals
Breaking your goal down into strategies with action items will help you achieve your overall goal—here's how to look at it:
Goals: A goal is a business objective you seek to achieve by implementing the necessary strategies to get there. Goals define the destination, help you change your mindset to get to that destination, and create the need for tactics to get there.
Strategies: Strategies are the stepping stones for achieving a goal. They're the method or plan that will bring about the goal or the tactics that will get you from where you are to the end goal.
Action items: These are the actions needed for a strategy to be achieved or implemented. Action items should be organized in the order of ideal execution.
2022 Self-Evaluation
Before we dive into each category, it's time to do an honest review of your performance over the past year. It's important to look at your strengths and weaknesses—what went well and what needs to be tweaked moving forward.
What was your biggest success?
What were some of your biggest challenges?
What do you wish you had done differently?
Did you have a good work-life balance throughout the year?
For more help evaluating yourself—and your team, if applicable—check out our blog post on "Evaluation of Yourself and Your Team" by clicking here.
Loan Officer Business Planning
First, you'll decide on your goals for each of these areas for the new year. Then you'll set one to three strategies for each of those goals every 90 days and identify the action items that will help you implement your strategies.
Strategies to your plan are simply something to keep doing, something to change doing, and something to start doing. By working your strategies with this discipline, it won't feel so daunting to come up with something new every 90 days. Possibly it's a small adjustment to an already-great strategy that will make all the difference.
Every 90 days, you'll adjust as needed and plan your next 90 days, answering those same three questions. This allows you to make large goals but break down the things you need to do to achieve them without getting overwhelmed. It also builds in a specific time for you to review and reset course, which is important in the current market.
1. Prospecting and Marketing Strategies
Prospecting and marketing strategies are key to sourcing, transacting, and retaining your customer base. What strategies are you carving out that help in all three areas?
Here are a few marketing strategies you may consider:
Dedicate one hour per day in your schedule toward lead-generating actions, such as calling new opportunities, lead follow-up, and other marketing activities both to new and existing referral partners.
Get into the education space for first-time loan applicants—provide both formal and informal training and workshops, as well as videos that provide tips for preparing for homeownership.
Enhance your community outreach or participation with a charitable organization, group, team, or cause. Involvement may be time, money, or both for a means to give back.

2. Referral Partners
How will you grow your relationship with strategic partners in the new year? It's all about adding value, and here are a few of the strategies we recommend:
Dedicate one day per week to connect with your top five real estate agents, and reach out to two to three new real estate agents.
Join a networking group to help build additional referral partners and new relationships in your community.
Invest in lead acquisition to drive new business to yourself and your realtor referral partners.

3. Customer Experience
So much of what makes you successful as a loan officer is the experience you offer the people who come to you for help—at APM, we talk about "Creating Experiences That Matter."
For you, that might translate into creating raving fans and referral partners for your business. Setting goals about the customer experience ensures that you never forget how important that is.
Here are some ways you could focus on your customer experience in the coming year:
Each week, take the time to evaluate the experience you're offering your loan applicants.
Deliver personalized services—how and when your customers want them. Change your approach to meet their expectations for communication, technology, and experience while getting a loan.
Utilize an interactive sales presentation to drive customer engagement and make the process of getting a loan an empowering experience.
Dedicate time each week to managing your online reputation. Choose a platform to share and display reviews, and cultivate more reviews of your services.
There are a number of ways to improve your customers' experience and make their transaction meaningful. The important thing is to make sure you're tailoring the experience to what your specific customers want, and that won't look the same for every loan officer.
4. Business Growth Strategies
In 2023, loan officers cannot afford to take their eyes off business growth strategies. Here are a few you'll want to have on your radar:
Utilize technology to drive higher customer engagement and provide a simpler and hassle-free experience for you and the client.
Identify where you lose customers in your process, and introduce a higher touch at that point. Remove any friction from the process to increase your app-to-close ratio.
Mentor with a top producer or business coach to learn the disciplines, practices, and tactics that bring success. Implement the learnings from these coaching sessions, and amend strategies as needed.

5. Personal Development
It's hard to do excellent work as a loan officer if you're not also thriving in your personal life. That's why one of our five areas for loan officer business planning focuses on personal development.
That includes setting strategic goals around several main areas of your life, including:
Health and wellness
Learning and intellect
Financial security
Relationships and work-life balance
There are no right or wrong answers when it comes to your personal goals. What matters is that you take the time to be intentional about what's working and what's not and how you can make positive changes in the upcoming year.
By focusing on these five areas of loan officer business planning and business strategies, you'll find that you accomplish more than you ever have before and feel better while doing it. For more assistance with your 2023 loan officer business plan, make sure to download our 2023 business planning book here!