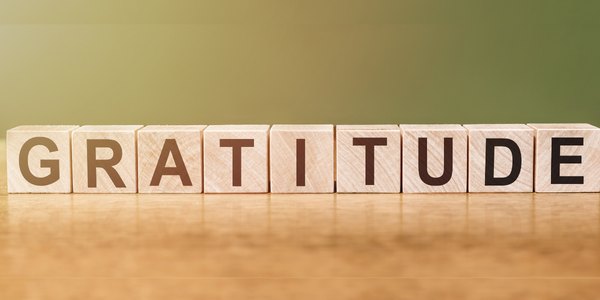 The past three years have been quite the ride in the mortgage industry! As loan officers experienced record volume in 2020 and 2021, the downturn of 2022 has been anticipated and surprising all at the same time. Since the year is closing out and November is National Gratitude Month, it's an excellent time to be grateful for all the good you got to experience this year.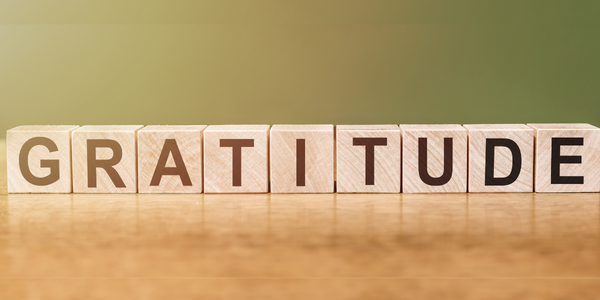 Gratitude is a powerful mindset that not only makes us feel happier, but scientific studies have proved that it also brings benefits to your professional career. Gratitude enhances productivity, helps build better relationships among colleagues, and cultivates a sense of fulfillment.
For loan officers, shifting your mentality from the current market negativity and intentionally choosing to be grateful for the work you do, the clients you've helped, and the mortgage company you work for can promote a positive perspective for what's ahead.
Here are five things we know all mortgage loan officers can be grateful for this year.
1. The Positive Side of a Downturn
Despite the spike in interest rates, we can be grateful for the reduction in competition. Experienced loan officers know how to handle the cyclical nature of the housing market and mortgage lending industry and have prepared accordingly. Those who got in just for the gains may be scared away.
Right now there are two loan officers for every loan, but these cycles are needed to reset the market and the competition. Those who have been focused on building their purchase business will be able to seize market share in the coming months.
And there's more good news: Buyers are still out there, wanting to purchase a new home.
2. The Past Two Exceptional Years
While the early stages of the pandemic caused financial hardship for many people, those in the mortgage industry thrived. For many loan officers, 2020 and 2021 were the most financially rewarding years of their careers, which is certainly something to be grateful for.
According to a 2021 data report, 2020 saw $4.3 trillion in mortgage originations, the largest yearly volume since 2005. In 2021, more records were broken, with $4.4 trillion in mortgage originations. Your business and personal income probably increased during this season, and those extra earnings are something to be grateful for.
3. Time to Recharge, Refocus, and Reignite
Behind those record-breaking mortgage numbers of the past two years were loan officers working around the clock to serve the demand. While most people were social distancing and had the time to work on new recipes, binge on Netflix shows, and ride their Pelotons, the one thing loan officers didn't have was an abundance of leisure.
Now you have that time back not only to reconnect with friends and family, but also to build more connections, work on your business and professional development, and achieve a better work-life balance.
4. The Opportunity That Comes with Change
As the housing market changes, it presents opportunities to focus on how you can grow your business. Now is the perfect time to hone your craft. Whether that's trying new tools for lead generation, dialing in your database to stay in front of prospective and past clients, creating new partnerships with real estate agents and homebuilders, or building a YouTube or TikTok channel, use this time to grow your business.
This is also an excellent time to build your personal brand through content marketing. People do business with those they like and trust, so put yourself out there on social media and share engaging, educational, industry-related, and customer-focused content. Consistency is key in content marketing, so stay in front of your audience to nurture connections.
5. A New Year and a New Market
This year is almost over, and although it's been challenging, you can enter the new year with a fresh perspective. While no one can be certain what next year will bring for the mortgage industry, the one thing we do know is that nothing lasts forever.
If you choose a positive mindset and devote your time to growing your business, you'll be in a good position entering 2023.
Business planning is a great time to bring in that fresh perspective. Setting your goals with tangible strategies and action items is foundational for APM. We will be hosting loan officer business planning on November 17, 2022, at 1 p.m. PT. Learn more here.
Connect with APM
If you're considering moving to a mortgage company that is 100% focused on making you look good by providing an environment where you can thrive in your loan officer career, we invite you to connect with us by clicking here.