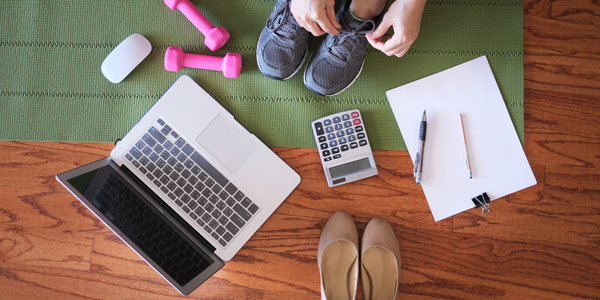 Bringing balance to your career and personal life can make you happier, healthier, and more successful. Achieving a good work-life balance can be a challenge for mortgage loan originators, who often work around the schedules of their clients and referral partners.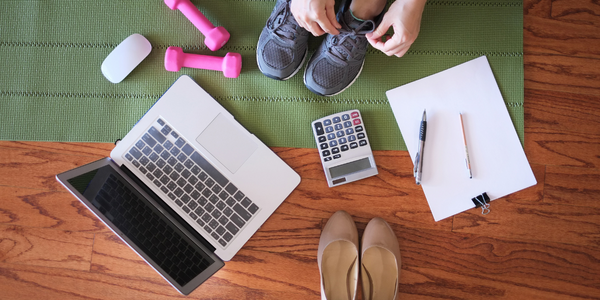 The focus on generating new leads, serving your real estate partners, closing transactions, and providing top-notch customer service often comes with the price tag of increased stress and longer hours. This is why it's important to have strategies in place to help you achieve a healthy work-life balance.
Here are a few tips that can help you improve your working hours and create balance and flexibility in your day-to-day work schedule.
1. Prioritize daily tasks.
Start your workday focused on your most critical tasks first, and complete each one before beginning the next. When you meet your deadlines and cross tasks off your to-do list, it produces feelings of accomplishment and control.
Some people are most productive first thing in the morning, while others might prefer to work out or spend time with family before starting their workday. Schedule your day based on when your energy and concentration levels peak, and set that time aside for your most important meetings and responsibilities.
Effective time management is a learned skill, but when you focus on it, you'll find that you get more done, procrastinate less, and gain back hours each week to focus on other things that need your attention and fill you up—like your health, family, relationships, or hobby.
2. Set boundaries between work and personal time.
Setting boundaries between work time and personal time will help you be more efficient at work and create better work-life balance. That said, it's not always easy to draw the line between being available to your clients when they need you and having a life outside the mortgage industry.
How do you navigate this part of your business? Setting boundaries and being intentional with your time requires you to:
Create a schedule. If your clients need you in the evening, maybe you work late two or three nights a week and come in late or leave early on the other days.
Block out personal time on your schedule each week. Whether it's running errands, attending your children's sporting events, visiting friends and family, or volunteering once a week, get it on your calendar and schedule your work around that personal time.
Honor your scheduled plans. That doesn't mean you can't be flexible when things come up, but if you are consistently letting business run into your personal time, then you need to reevaluate your schedule.
Be willing to change things up. If something is not working in your schedule, evaluate it and make changes where needed.
Communicate your availability. Once you have your schedule figured out, it's perfectly acceptable to communicate your availability to clients and colleagues so you can set the proper expectations upfront.
Make it easy for people to schedule time with you based on your availability. You can do this by using tools like Calendly

, where you can share a link to a calendar that shows your availability and allows people to book time with you based on their availability.
3. Delegate tasks and hire when needed.
Watching your mortgage business grow is great, but it can also cause poor work-life balance if you're trying to do it all on your own. If you find yourself spending too much time at work, this can indicate poor time management or the need to hire support to take some tasks off your plate.
Consider hiring help at work and, if feasible, at home. Offloading a few tasks each day—especially if you're not good at them or don't enjoy doing them—can give you hours back each week.
For example, if the last thing you want to do on the weekends is maintain your home, then hire a cleaning service. If editing videos for your social media accounts is a task you don't enjoy, then hire a freelance video editor to do that work for you.
4. Get ahead of stress.
Building, maintaining, and growing a mortgage business is not easy, and oftentimes there are stressful moments along the way. Identifying stress-relieving activities that help you in challenging times is key to staying balanced.
This may include taking small breaks during the day, following an exercise routine, practicing self-care during your off hours, or scheduling frequent vacations. When you can break away from business for a bit, it provides relief from work pressure and allows you to reset physically, mentally, and emotionally.
Here are a couple of strategies that you might find helpful in your day-to-day routine:
Instead of checking work emails first thing in the morning, hit the treadmill for 20 minutes with an audiobook or listen to music or a podcast.
Schedule a break around midday, and get outside for some fresh air.
Make sure to prioritize quality time with your friends and family.
Disconnect from your phone and technology for a minimum of an hour each day.
When you're not working, make it your job to focus on your self-care. Exercise regularly, eat healthfully, and get a good night's sleep. Taking care of your physical and mental health puts you in a better position to handle the demands of the industry.
When you're able, take a break from work for a full day or even a whole week. Whether you head to the beach with your family for the day or travel with a friend to Europe for a week, these are memories you'll cherish much more than a typical workday.
5. Access support services offered by your employer.
Many mortgage companies offer programs that help promote healthier work-life balance for their employees. This may include allowing you to work flexible hours or on a hybrid schedule where you can work from home part of the week.
Many companies also provide an Employee Assistance Program (EAP), which offers referrals and access to resources that can assist with personal and work-related issues. EAPs vary from company to company but can include services such as treatment for depression, anxiety, and addiction; financial counseling; child and elder care, and more.
The steps you take to achieve balance between your personal and professional life as a loan officer are your choice. As long as you know what your priorities are, set boundaries, and learn how to manage your time and mindset effectively, you'll be able to crush your goals at work and feel happier at home. If you would like to access some additional tips from APM on how to stay healthy and balanced working from home, click here.