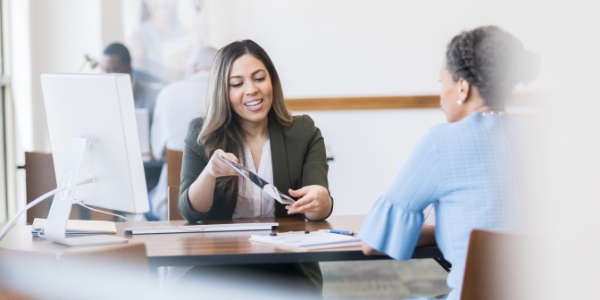 As a loan officer, it's time to start looking for strategic ways to position your business in 2022. What piece of the market share will you focus on in the New Year? And what loan officer tools will you leverage to gain a competitive edge, win the race to the consumer, and grow your business?
The good news is, with a reported $9.1 trillion in U.S. tappable equity and a blazing-hot real estate market, cash-out refis and renovation loans are likely here to stay. This means you'll need a good marketing plan and the right technology to stay in front of, and connected to, your past book of business.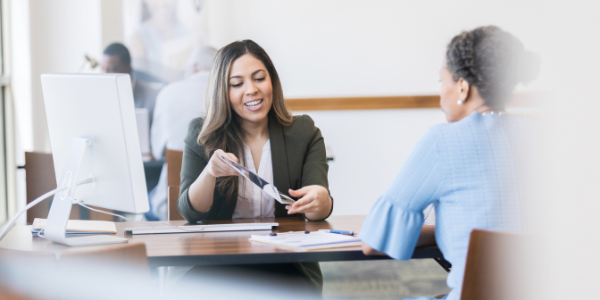 We've put together some tools and strategies for you to consider to help increase client retention and loan origination in 2022, and in this article we're sharing them with you.
Utilize Technology for Client Retention
Instead of digging through old client data to determine which of your past clients could benefit from a cash-out refinance, let technology do the work for you. Borrower automated intelligence can stay up to date and identify when anyone in your database is ready for a loan. This includes your leads, past customers, pre-qualifications, and turndowns.
From keeping an eye on variables such as your borrowers' credit scores to tracking the amount of equity homeowners have acquired in their homes, using the latest and greatest in mortgage technology will help you retain your existing clients and grow your business without having to do the heavy lifting.
Today's savvy mortgage tech also provides alerts when past clients are shopping around with competitors. Once you've been alerted, you can reach out to the client directly. You'll also want to make sure they are on the appropriate nurture campaign and marketing automation to add that extra touch and reminder that YOU are their go-to for all their mortgage needs.
Remember that if your clients aren't hearing from you regularly, they are hearing from your competition. It's important to leverage the loan officer tools and resources available to you to make sure you stay front and center and top of mind.
Empowering & Educating Your Clients
Once you've identified a past or prospective client in need of a mortgage, there are mortgage tools that can help break down different loan scenarios that may be of interest to your client in an easy-to-understand format. With plug-and-play presentations, you can now create a multi-option comparison, offering your borrowers a more personalized digital experience.
And, by taking the time to educate and empower your borrowers, you're building trust and long-term client retention. Let's be honest: Dot-com lenders don't care about retention, they care about the next transaction. When you pair savvy mortgage tech with a personalized approach and top-notch customer service, you'll secure long-term client relationships and potentially referral business for years to come.
Branding Yourself as More Than a Loan Officer
Another way to increase client retention is to invest in, and build, a personal brand. There's little doubt that next year will be another year for tapping equity, and your clients will need your expertise to help guide them through the process. But how will your clients know you're the person to turn to for wealth-building guidance? It's all in how you brand yourself.
The interesting thing about the title of loan officer is that it indicates that you do only one thing. But your role in your clients' homeownership and wealth journey entails so much more. How you communicate your value is so important.
Branding yourself with a more robust title like a Mortgage & Renovation Home Loan Specialist, Mortgage & Wealth Advisor, or a Strategic Wealth Advisor may be a way to set yourself apart and help your clients identify how you can help them with more than just buying a home.
Now is the time to assess your personal brand and get clear on how you want to market yourself and your services. We wrote some tips on how to define your personal brand that you can access by clicking here.
Additional Loan Officer Tools
In addition to the tools we just shared, APM recommends that loan officers stay active and engaged with their clients on social media, through email marketing, and whenever possible over the phone, through text, and even face to face.
The APM mobile app is another tool you'll want to add to your arsenal in 2022. We've made it easy for you and your customers to conduct business in today's modern world efficiently and securely with our cutting-edge mobile app. You can learn more about the APM mobile app by clicking here.
Provide Renovation Products
Last but not least, you're going to want to make sure you're partnered with a lender that provides renovation programs and products. Zillow.com reported in September 2021 that buyers are more likely to buy a home with plans to renovate. That same report showed that 79% of homebuyers made at least one repair or renovation since they purchased their home.
At APM, we offer a suite of renovation products to help fit the growing needs of this share of the market. The APM CHOICERenovation™ is the perfect loan to help your customers create their dream home within the walls of their current home, or purchase a home that needs renovating.
APM CHOICERenovation Program highlights:
Fixed or adjustable-rate mortgages
One- to four-unit primary residences, one-unit second homes, and investment properties
LTV up to 95%
In addition to the APM CHOICERenovation Program, the APM Dream Home Renovation Program is another popular product among our loan officers.
The Value of Retention
At the end of the day, you work hard to earn a client's business—and, if retained, that client can end up being a continual source of revenue for your business for years to come. We wrote a blog article on the lifetime value of a mortgage customer, and it's a must-read if you want to understand the full potential of your book of business and the power of retention.
At APM, we believe that with the right loan officer and mortgage tech tools, marketing strategy, program, and products, you can make 2022 your best year yet. To learn more about the tools and resources provided by APM, or our suite of renovation products, visit www.joinapm.com.