Every lender knows that developing good rapport with realtors is vital to success in the industry. Capitalizing on lender-realtor relationships in an ever-changing industry landscape is key, and it might take some thinking outside the box. That's why we've put together a list of useful tips to help maximize and nurture your realtor relationships.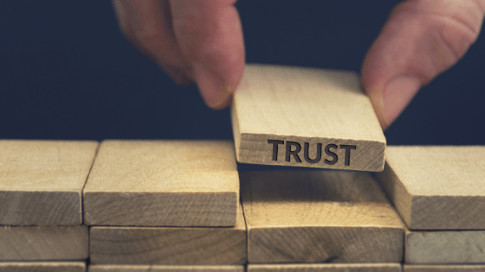 The Golden Rule: It's a Two-Way Street
It used to be that you could take a realtor to lunch, share a flyer or two, talk about rates and that was good enough. Nowadays there is so much more you can offer and realtors expect more from the lenders they work with. Realtors want new clients just like you! By helping realtors source new clients, you will be able to work with any agent.
Personalize Everything (and Use Technology to Do It)
Technology is a wonderful thing that allows you to leverage time and money to reach more people (who wouldn't have known about you otherwise). The downside to technology is that it also allows lenders to bombard realtors with all kinds of impersonal, canned marketing that they don't want and don't have time to pay attention to.
Use technology to your advantage by sending realtors information on a consistent basis and personalizing it every way possible. You'll get a better response from correspondence that is customized. Extra touches like using their first name in the salutation and in the subject line make a big difference. It's also important to localize everything you send so that you're offering information realtors can't just find with a quick Google search.
Sending weekly emails that are packed full of relevant and educational information is a win-win. Notice that we said, "relevant and educational information," not sales information. If the email is full of rich content realtors find value in, they may even send it on to their clients.
Be the first to report on interest rate and market news. Inform realtors of new programs that can help more of their buyers. If you know that a realtor works specifically with first-time home buyers, you may want to send information on new DPA programs or new guidelines that can help this demographic. Customize these emails to the realtors' ideal clients and audiences they serve.
Co-Market on Social Media
If you are targeting realtors you haven't worked with before, don't shy away from commenting, liking and sharing their content. Engaging with their content is the best way to get your name in front of them on a consistent basis, and they will likely return the favor! Realtors love to see lenders promoting their social media content.
If you want to increase your value for current realtor relationships, consider co-marketing with them on social media. Create co-branded graphics and messaging, share listings and open house information and provide content they can share on their social media channels, as well.
Don't forget to grow your own social media presence while you're at it! Agents are always looking for ways to expand their network. Building your own social media presence makes the deal sweeter for agents who want to work with you because they'll be getting in front of more potential clients. This is good for you AND them.
Network Together
Partnering with a realtor increases the number of possible clients and builds a strong shared network. Work together to recommend attorneys, contractors, accountants, and other useful, trusted local connections.
You can also attend or sponsor local events together, including Chamber of Commerce meetings, business events, conferences, and charity events. This gets you both in front of more people as a team. The strength of two professionals is always better than one.
Educate Together
Work with realtors to disseminate your combined knowledge to as many people as possible. You each offer a very important piece of the home-buying puzzle, and a lot of people need real estate and mortgage expertise and advice. There are many possible options, including seminars, webinars, or even collaborative video or social media campaigns. Feel free to invite other professionals to help with these events and make them as useful as possible for everyone involved.
Develop Relationships with Listing Agents
Capitalize on relationships with listing agents! Listing agents want the home they're selling to close on time—if the buying agent has trouble with the current loan officer and rapport has been established, you may be their next call.
Providing marketing incentives to listing agents can help establish a deeper relationship and attract more buyers to a property (another win-win). APM has a library full of co-branded marketing materials, such as listing flyers and payment flyers, and programs that can help realtors revive a stale listing. The APM Temporary Buydown Program is a great option to present to agents and sellers for listings that need to sell quick or that aren't getting much traction.
Send Regular Updates During the Loan Process
Do you know what realtors want from loan officers? They want a responsible, communicative loan officer who keeps them and the buyer updated throughout the entire loan process.
At APM, we've made the communication process easier for everyone. With the APM mobile app, both the agent and client receive real-time status updates throughout the loan process. Our mobile app also allows borrowers to get a short-form preapproval (great for weekend house hunters that haven't been prequalified), calculate and store monthly mortgage payment scenarios, submit necessary loan documentation and so much more. This creates an easy, co-branded communication channel for all parties involved.
Show Up to Closing
Buying a home is a monumental life decision for most people. The day of closing is the happy culmination of the entire process, and usually, it's when everyone is feeling good. It can also be a time that questions arise, and if you aren't there to answer them, there is potential for a closing to go haywire.
Your attendance at a loan closing shows that you care and are committed. It's going the extra mile for all parties, and that's important. It's also a great opportunity to snag a photo with your clients and realtor and to create post-closing marketing for both of you!
Prove Your Differentiator with Tangible Evidence
In a world where loan officers offer the same rates and similar loan programs, it's important to have a differentiator when you're talking to realtors. Why should they choose you over your competition? More often than not, this has nothing to do with interest rates, loan programs, or the company that you work for . . . it's what YOU do differently.
That's why when you're talking about that differentiator, back it up with a proven track record. It's nice to tell a realtor that you work with first-time home buyers, but it's even better to tell them that you closed 97% of the loans you did for first-time buyers last year.
This will help realtors have more confidence that you can get the job done for their clients (especially the ones who have more challenging loans). It takes a lot of the "unknown" factor out of play.
Capitalize on Relationships with Relators
As you can see, there are many ways to increase the impact of your relationships with realtors. When it comes down to it, that often means making sure that you're utilizing all tools available to you and doing everything possible to make the realtor's job easier and to expand their network and reach.