In today's fast-paced world, you need savvy mortgage technology to help grow your business! The sooner you embrace it, the faster your business can thrive. There is a lot of cutting-edge technology out there that allows loan officers to reach the consumer and referral partners easily and efficiently.
Here are some of the ways our APM loan officers are using mortgage technology to grow their businesses and increase engagement with their clients right now.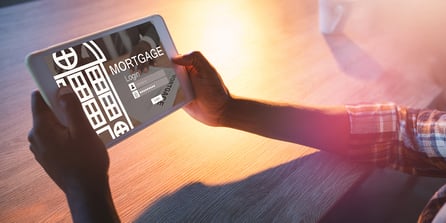 Connect with Consumers Efficiently at the Touch of a Button
The APM Mobile app provides loan officers the ability to reach the consumer where they are, at their convenience—on their phones. For consumers, the APM Mobile app is easy to use and helps demystify the complicated process of buying a home. At the touch of a button, consumers can:


-Obtain a short form preapproval online
-Submit required loan documentation
-Calculate and run payment scenarios
-Get real-time updates on loan status
-Stay connected with their realtor and loan officer


For loan originators, the APM Mobile App provides an efficient way to communicate and do business with on-the-go customers. It also gives loan officers flexibility in how they operate their business. And for realtors, the APM mobile app offers a co-branded experience that creates ease throughout the loan process while highlighting their business as a tech-savvy partner.


Reach More People Through Video
Video is ubiquitous these days, and you can't afford to ignore it. The best video creates connection with consumers; consumers will remember 80% of videos viewed but only 20% of content read. If done right, it can be a virtual face-to-face interaction that allows prospects and clients to connect with you. It can honestly be as good as if you bumped into a client at the grocery store.
Here are some ways to increase connection with the people you are sending your video to:
-Get personal. If you're sending video emails through our friends at BombBomb, make sure to put the person's name in the video thumbnail or in an animated preview to really grab their attention. It's hard to ignore something that has your name on it. Go the extra mile and speak directly to them. It takes a little more work, but a personalized video is really hard for a client to ignore.
-Create a curiosity gap. We've all seen those annoying clickbait headlines that make you click and then don't deliver. Don't do this! Create curiosity by highlighting a gap in knowledge—then just make sure you deliver the information they are looking for. They'll be curious about what you know that they don't.
-Tell a story. There's no better way to grab someone's attention than by telling a story on video. Stories evoke powerful emotions that will keep someone remembering your message long after the video ends. Weave the narrative throughout the entire video. Presenting information about your loan products in a conversational form is key to building a relationship based on trust. Center your video around the story, not the sale.
-Convey the video's value from the beginning. In today's world, it's important to provide value right out of the gate to catch your viewers' attention. Get to the heart of the matter in the first three seconds of your video. You should try to answer the "Why should I watch this?" question right away!
In an age when so much is done digitally, authentic videos re-humanize the process of getting a mortgage. Even better, it's a smart use of your time because it allows you to make real connections with many people without having to schedule face-to-face meetings. Ask yourself: Is this conversation better done in person than over a text or an email? If yes, record a quick video message and send it!


Do Online Lead Generation
Lead generation is easier than ever using channels like Facebook, Instagram, Google and other online lead generation services that help cultivate prospective customers for your business. Technology provides an opportunity to nurture these leads through the educational process of buying a home and on to becoming a homeowner. At APM, we take online lead generation one step further by providing a custom lead nurturing platform for our loan officers.
APConnect, APM's customized lead management program, helps nurture online leads from initial contact to a warm hand-off. We do this with a combination of human interaction by trained virtual sales assistants and savvy technology that allows you to stay in front of your leads throughout their homeownership journey.
APConnect provides:
· A trained team of virtual assistants available 7 days a week
· Contact made within 5 minutes of lead initiation
· Live transfers for qualified warm leads
· A customized nurture sequence for ongoing follow up
Now, lead generation is easier than ever with APConnect! And the best part is that it allows you to stay focused on your current business while our trained sales associates focus on cultivating your future business.


Guiding Customers to the Right Loan
Every loan officer's dream is to reduce rate shopping and create customer loyalty right out of the gate. There's no easier way to do this than by providing clarity about the loan options available in an easy-to-understand format. Great mortgage technology does just that.
Imagine being able to provide detailed loan comparisons in the form of graphs, charts, videos, and live updates, created within seconds. Even better, they're easy for the customer to understand. How much easier would this make your job? Now you can focus your time and attention on what really matters, the customer. This is the power of savvy mortgage technology and partnering with platforms like Mortgage Coach. Technology partners like this can make all the difference for your business.


Filling in Gaps in the Customer Journey
The best mortgage CRMs can help fill the gaps in the customer journey. Loan officers can deliver the right message at the right time to the right audience on the right channel with ease. This is critical for building relationships and making sure that leads and customers don't fall through the cracks. Every touch point with a consumer either builds trust in you or erodes confidence in you, and sometimes, it's not about the touches you have but rather about the ones you miss during the mortgage process and beyond.
Perhaps you've been working with someone whom you pre-approved and they decided to hold off buying for a couple of months, and then . . . they never heard from you again. Many times, that person will end up doing business with someone else because you didn't stay in contact. By consistently following up, you'll bridge that gap. And the best part is that it can all be automated with personalized messaging from you with our specialized journeys. It's important to have a system in place for nurturing both potential clients and past clients so that you don't have to do all of it on your own.


Retention: Keep Customers Engaged with Real-Time Data
How often do you reach out to a customer after closing? Likely, you're continuing to send out email content, connect on social media and send acknowledgements of special life events and anniversaries. But what if your work together didn't have to end after the mortgage process?
What if you could provide customers with access to a financial dashboard where they can track their home equity and other important money-saving metrics? Using personalized data and real-time market intelligence, homeowners can watch their wealth grow and have access to information about interest rate and term opportunities that meet their financial needs, all with your name on it. This is customer retention at its finest, and it's available today at APM.
The right mortgage technology can make all the difference in the growth of your business. By using technology to reach customers with the information they're looking for on a regular basis, you're sure to increase your business and improve the customer's experience.
These are just a few of the technology advantages made up in APM's Edge technology stack. To learn more about APM, or read other blog articles, visit joinAPM.com.