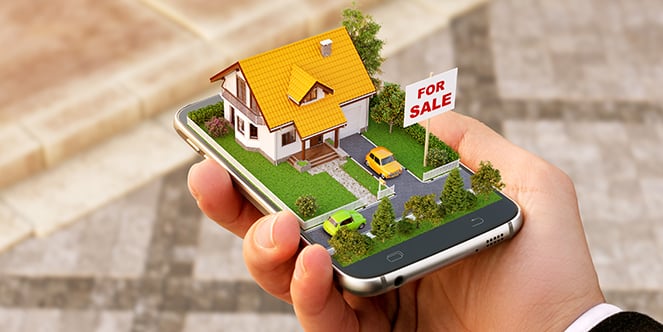 At APM, we understand that closing every single purchase loan on time is more important now than ever. During these unprecedented times, APM remains 100% committed to prioritizing your purchase business and serving our Realtor partners with the same customer service commitment they have come to expect and love from us. We know that in times of uncertainty and change, it's important to work with a mortgage lender that understands the needs of the industry and responds accordingly, and that's what we're striving to do every day.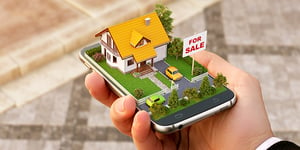 While the lending environment has changed over the past several months, our commitment to our Realtor partners stays at the forefront of our business. We're grateful for your support and trust in us. At APM, we've taken extra steps to ensure that our Realtors are taken care of, especially when so much is changing so rapidly. Here are some of the ways we're doing just that.
APM is Prioritizing Purchase Business
With refinance applications at an all-time high and restrictions on how and where people can work, many lenders have struggled to adapt their workforce to meet the incredibly high demand for refinances while also still prioritizing purchase business. Not at APM. Purchase business has been and remains our number one priority. Over the past few months at APM, we've worked hard on getting loans in and out of underwriting with quick turn times, getting appraisals ordered early on to help combat the challenges of appraisers being in homes and adapting our internal policies to provide flexibility. Adaptation has been the key to meeting the needs of our purchase loan clients.
Days before the stay-at-home orders were announced, we had already transitioned a high percentage of our workforce to a remote, work-from-home model in anticipation of the need to change the way we work. This allowed for very little interruption to our business and processes. We've also taken an all-hands-on-deck approach, deploying other teams to assist with underwriting operations to ensure that we continue to move loans through the pipeline in as timely a way as possible. Your business is our priority, and we are committed to doing everything in our power to meet closing dates for our purchase clients.
APM Has Technology Tools for Realtors
In addition to prioritizing purchase business, the APM technology stack has allowed the loan process to continue with no interruption throughout this time of social distancing between realtors, lenders and our clients.
The APM Mobile app allows you, your customers and your APM Loan Advisor to stay connected inside a co-branded platform that ensures that no one misses a beat. Our app also makes it simple and easy for your customers to apply online, upload and securely send supporting loan documentation, and stay in the know on loan status updates and the next steps in the loan process. This can all be done from the comfort and safety of their home, your home and our homes, as well.
AP Connect, our lead-nurturing platform, has continued to support loan officers and their Realtor partners throughout this time with top-notch lead generation services. In partnership with your APM Loan Advisor, our team of trained sales associates continues to nurture new and existing purchase leads for a warm handoff with no interruption to business. This behind-the-scenes system allows you to focus on your active buyers while still cultivating a pipeline of future buyers.
APM Has Co-branded Marketing Materials
In addition to the APM technology stack, we offer co-branded marketing materials to help our Realtors continue on with their business as usual. This includes a library of things like co-branded flyers, listing presentations and consumer content to help educate, motivate and inspire the home-buying process, no matter what stage of the process a client is in. We also have a library of co-branded email content to keep your audience engaged and educated throughout this time. Staying in front of people is more important now than it's ever been, and we want to provide all the tools you need to do just that.
Additionally, our APM Loan Advisors are partnering with Realtors in their local areas to offer FREE home-buying webinars to help generate new leads for your business and keep your customers moving forward in their home-buying journey. These webinars keep you in front of potential clients and help you continue to nurture purchase business for both now and the future.
Click here to locate an APM Loan Advisor in your area to partner with today! They're excited to work with you to help people learn how they can buy a home, even with all that's happening right now.
APM Leadership in Action
At APM, we've doubled down on our core values during this time: Respect, Transparency and Scrappy, ensuring that our leadership team is providing, relevant, timely and transparent communication weekly (sometimes, that communication even happens daily).
Our goal is to always lead with integrity and honesty at the heart of every message we send out, whether that's good news or bad news. We never want someone to wonder what's going on behind the scenes. We've also been scrappier than ever and have put our energy and resources into coming up with creative solutions for our company, our team members, and our referral partners as we continue to face challenges in our industry.
We are so grateful for your trust in and support of our company. We couldn't do what we do without you. Thank you for turning to APM to meet your clients' mortgage needs.