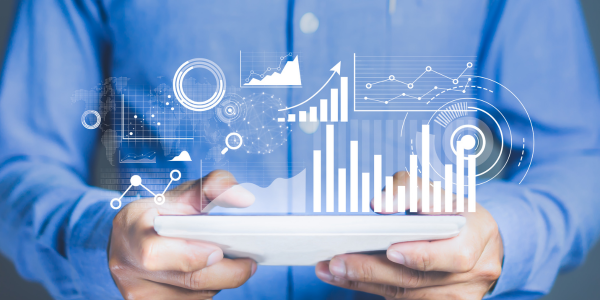 As the housing market changes, mortgage loan officers must adapt by implementing new sales strategies to stay top of mind with clients.
Below are APM's top sales strategies to help you grow your mortgage business in today's market.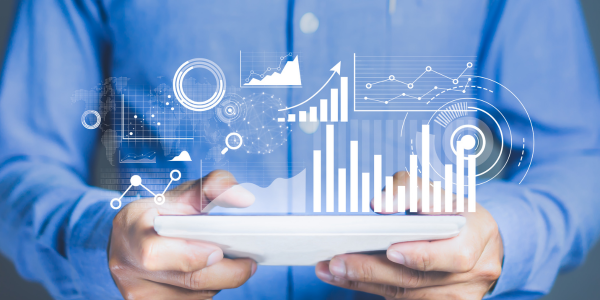 1. Use Data and Analytics to Create Opportunities.
The great thing about mortgage technology today is that it's backed by data and analytics. By understanding the data that mortgage tech provides, we can create more opportunities for our clients. We can also use our mortgage technology more effectively by creating sales strategies for clients' specific needs.
At APM, we have a suite of technology tools that help our loan officers optimize their sales strategies.
Total Expert takes care of our customer intelligence and marketing solutions.
AP Connect is our exclusive lead generation and nurturing platform.
Mortgage Coach modernizes the loan experience through visual narration.
BombBomb helps our loan officers provide a simple way to scale their video and personal connections.
These are just a few of the tech tools that can help you run your mortgage business more efficiently and enhance the customer journey at each point along the home loan process. Using these tools and understanding their analytics can help you build relationships more authentically.
Check out this video to learn more about EDGETech, APM's technology stack that enhances our sales processes for improved conversion rates.
How are you using data to meet your sales goals?
2. Know Who You Need to Market to and How to Reach Them.
If marketing to millennials and Gen Z is not one of your marketing strategies, you're missing out on a tremendous opportunity to connect with future homebuyers.
You need to know how to reach these audiences in a meaningful way that creates connection, builds rapport, and converts them from a video view to an actual client.
According to the NAR's 2022 Home Buyers and Sellers Generational Trends Report, millennials, those born between 1980 and 1998, make up the largest share of homebuyers at 43%.
When marketing to millennials, online reputation matters, and digital content marketing is a must. This is the first generation to grow up in the digital world, so they are accustomed to easy online options. They spend significant time on social media and rely on reviews; Google and YouTube are their go-to.
Born between 1999 and 2012, Gen Z is the first generation to grow up with social media. The older Gen Zers are graduating college, working full-time, and buying homes in their not-so-distant future. According to the NAR report, they make up only 2% of the home buying and selling market now. But according to a Radian survey, 45% of Gen Z respondents said they plan to buy a home within the next few years.
Gen Zers are our most tech-savvy, social media–obsessed borrowers, so we must approach building a sales strategy for these potential clients differently. Choose the digital channels they're on, deliver content they connect with, and lead with education.
Position your content around their pain points:
Student loans and credit card debt
Living at home post-college to try to get ahead
Buying a home when they're just starting their career
Life events like getting engaged, getting married, and growing a family
To learn more about millennial and Gen Z marketing, download our free guide on How to Reach the Next Generation of Homebuyers.
3. Become Known for Unconventional Loans.
Online mortgages work great for buyers who fit the mold of conventional loans. But the reality is that many borrowers do not fit in that borrower bucket today.
When you can help buyers who fall into non-conforming niches and offer expertise that a dot-com mortgage company can't, you create a brand for yourself in your local market.
For example, some areas are big manufactured home markets that need products to support them. New construction is also a niche that not all lenders offer. You can also become an expert in borrower situations such as asset-based income solutions, DPA programs, and ITIN borrowers.
When you become an expert on loans that are in high demand, you will earn more business from referral partners, family, and friends.
That doesn't mean you should turn away conventional loan business. In fact, you'll probably get more of it because you've branded yourself as a mortgage expert. You've become known for offering a specialty product or service that other loan officers and lenders do not.
One more bonus: Specialty loans have far less competition. Know your guidelines well, and you'll be able to grab business on the loan programs that others won't touch. In today's market, every loan matters.
Learn more about how to become known for your niche in our blog post here.
4. Get to Know New Construction.
Speaking of specialty products, 20% of homes sold today are new construction, according to the NAR (some markets even higher). It's one of the bright spots in the housing market. So being a construction lending specialist could be a niche worth pursuing.
Whether offering construction loans to give the builder some breathing room or working toward becoming a preferred lender with a builder, new construction is a promising way to attract new leads.
At APM, we have a dedicated In-House Construction Lending Team with loan officers certified in construction financing. Partnering with a lender that has expertise in new construction can help grow your business and allow you to bring more value to your builder and realtor partners.
5. Educate Customers on How to Leverage Home Equity to Tackle Debt.
As a mortgage loan officer, you probably know that the average U.S. homeowner is now sitting on $274,000 in home equity, according to CoreLogic. This total equity is some of the largest in our history.
What you may not know is that in a recent nationwide survey of 1,000 homeowners by MeridianLink, 48% of respondents scored below 7 out of 10 on their understanding of how home equity works, and 13% had no understanding of home equity at all.
As consumer credit card debt rises with inflation, it's important to educate your past clients about how their home equity can help them. Whether it goes toward investments, home improvements, or debt consolidation, promoting this strategy could earn you more business.
In the first quarter of 2023, Americans were holding nearly $988 billion in credit card debt, with the average household carrying $9,000 in this debt. Add to that rising inflation, with an average interest rate of 22.46% for new credit cards and 20.68% for existing accounts.
Teach customers how their home equity can help them eliminate high-interest credit card debt. Although mortgage rates are higher today than they may have locked in two years ago, a cash-out refi could still be the right solution for their overall financial health. Today's fixed rate 30-year mortgage is much lower than the 20% interest they're paying toward credit card debt.
A HELOC can also be positioned as a problem-solving product and a solution for customers seeking emergency fund reassurance or to grow their net worth. At APM, we offer HELOCs and HELOANS as standalone products or as a purchase 2nd.
6. Partner with a Top Mortgage Lender.
The most successful sales strategy is having the right partner. Who you work for matters, especially in today's market.
At APM, we have seven pillars of differentiation that define who we are and help us serve our originators. You can learn more about our pillars here.
The mortgage industry will always have its ups and downs. That's why it's essential to partner with a company that supports your growth and allows you to build your business the way you want—while providing all the tools and resources to ensure your success.