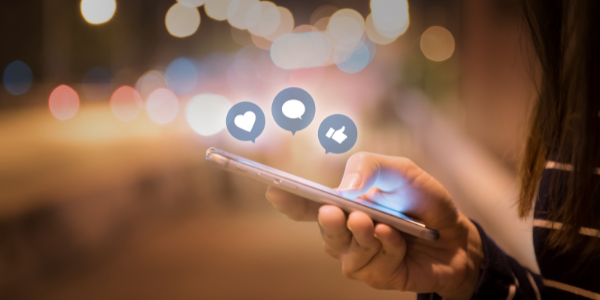 In the highly competitive mortgage industry, leads and prospects make a loan officer's world go 'round. In today's digital world, many mortgage leads are generated online. In fact, the NAR reports that 97% of homebuyers begin their search online.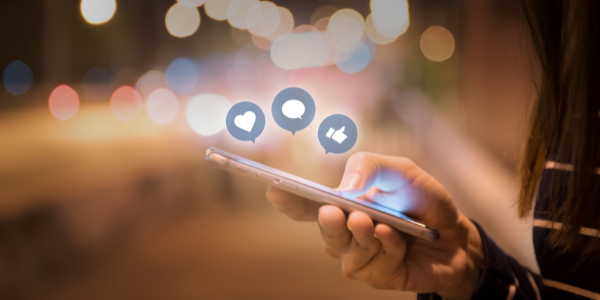 There are five simple strategies that loan officers can implement to help improve their online presence. These strategies will help you build rapport with leads and future clients, and stay top of mind with past clients and referral partners. Let's dive in!
1. Create Keyword-Rich Content
When you're creating content, it's important to think about what prospective leads are searching when it comes to your services. Phrases like "how to get a mortgage," "first-time homebuyer loans," and "mortgage lenders near me" are popular search terms.
Why is this important? When you build your content around what people are searching for, you have a stronger chance of showing up in the various search engines and generating leads from your marketing efforts. This not only applies to blog and long-form content, but also to social media content and video content posted to YouTube.
You should also know that you can drill down on location-specific search terms, which can give you an even bigger advantage in your area. Once you've identified the top search terms for your area, then you can create a content strategy around your findings.
2. Think Strategic Social Media
Instead of bouncing around between platforms, pick one or two platforms and focus on doing them well. Then create a content strategy that specifically speaks to your audience on that platform. Recent stats found that the top six social media platforms for businesses for 2022 will be:
Facebook
YouTube

WhatsApp

Instagram
Facebook Messenger
TikTok
Once you've got a consistent content marketing plan and strategy in place, add in new ways to communicate with your audiences, like live video, Stories, and Reels. And don't forget that people still want to know you, so make sure they get to know you not just know your knowledge.
3. Use Video Marketing
If you're ready to take a leap into a consistent video marketing strategy, building a YouTube business channel will be worth the effort. One way to learn how to do this is to watch this YouTube video. Or follow the steps below if you already have a Google account and a personal YouTube channel:
You can connect your channel to a Brand Account if you want to use a different name on YouTube than your Google Account. Learn more about Brand Accounts

.

Sign into YouTube on a computer or the mobile site. Click your icon at the top right of the page.
Create a channel by clicking Create a New Channel.
Name your new channel so it's easily recognized as a mortgage loan officer's channel.
Click Create. This will create a new Brand Account.
4. Focus on Optimizing Google
If you focus on building a strong business presence on Google, results will follow. Here are four main areas mortgage loan officers should focus on:
Build a Google My Business profile.
Focus on consistently adding new Google reviews.
Create SEO-focused content.
YouTube, YouTube, YouTube!
How are you discovered when someone searches for you? Discover the gaps and use these 4 areas to close those gaps.
5. Work Your Social Media Channels Regularly
The phrase "set it and forget it" doesn't apply here. If you want to get results and build a strong and consistent online presence for your business, you have to be active. Setting up email alerts for comments and direct messages that come into your page is step one. Responding quickly to comments and messages tells people that you take them seriously and value their opinions—two great ways to build relationships.
Engaging in people's content is step two. Being active in conversations, wishing people a happy birthday, and providing input when friends ask for recommendations are all great ways to grow your online presence and create brand awareness.
Being a part of groups on social media channels like Facebook and LinkedIn is also a great way to generate leads for your business. Creating a group of your own could also be a strategy worth pursuing. The key to being successful in groups is staying active and engaged.
Looking for More?
Even if you implement only one or two of these strategies, your business will benefit. Building a strong online presence is creating a digital footprint that cannot be erased and that is worth its weight in gold.
For more tips on video marketing, click here; and to download The APM Ultimate Guide to Social Media Marketing, click here.