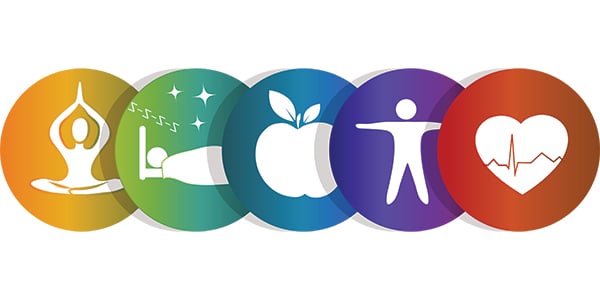 Managing your stress level and your health, especially in the middle of a pandemic, is more important than ever before. But with record loan volume, a phone that's ringing off the hook, and your kids schooling from home, you're probably feeling like working around the clock is the only option. In reality, that is the quickest way to burnout, both personally and professionally.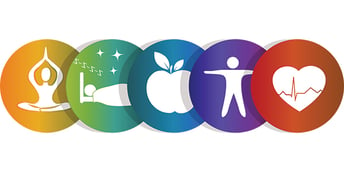 The good thing is that there are some things you can do to avoid burnout at work and stay strong and healthy, even when there is so much going on in every facet of life. Here are some things we recommend doing to stay mentally healthy while managing both life and business, now and in the future.
1. Considering Hiring Support Team Members
Don't underestimate the value of great supporting team members to help avoid burnout at work. You don't have to do everything. Determine what you love doing most in your business, what takes you the most time, and what is your least favorite. Then hire, outsource, and offload some of those tasks to other people. This will free up your time and your energy.
Now might be just the time to take the plunge and make your life feel a little easier by getting some help. After all, the key to increasing your volume and serving more customers is building a strong mortgage team.
Here's how we suggest going about finding people to support you at work.
Identify your needs: Who do you need the most on your team? Identify your workflows and think about what team member could take on those tasks—it might be an existing one, or you may need to hire. Defining what you're already doing will make it much easier to know who to hire and how to redistribute your team.
Prioritize your needs: What do you need most? Deciding what team member to hire first (or next) can be a hard decision, but you have to prioritize your biggest need. Ask yourself what will free up most of your time and make the biggest difference to your clients, and then hire that team member first.
Define the job: Write a clear job description with well-defined expectations. Outline responsibilities and the main tasks this person will do day to day.
Read more about building a strong mortgage team in our recent blog post. A strong team can make all the difference, especially in busy times like these!
2. Make Time for You and Your Health Each Day
It can be really challenging to prioritize time for yourself and your health every single day, especially when you're working around the clock to get everything done. So often, your needs are the first thing to go by the wayside because they don't have a deadline. But not meeting your own needs is a guaranteed way to start feeling the symptoms of burnout.
So, make it a priority to figure out how to take some time just for you. Maybe you'll get up early for a workout, take a lunch break and get outside for a few minutes to regroup, or clock out a few minutes early to get in a quick walk before dinner. It doesn't matter what you do as long as you do something you enjoy.
3. Create a Schedule
One of the best parts of working from home is that it's so easy to work whenever you want, but the flipside is that being able to work whenever you want can lead to unhealthy boundaries and an unhealthy you. If you are managing homeschooling on top of working from home, a schedule is crucial to your success.
Here are some things to think about as you create a schedule for you and those living with you.
When is your personal time to take care of yourself?
When are kids' school times and how much time does that require from you?
When is work time?
What is your hard stop time each day?
Knowing when you'll be working and when you'll be doing other things keeps you from feeling like you're working 24/7 with no breaks in between. It'll also keep you focused and effective at each thing that you're doing, making your time go further. Compartmentalizing your time is key for your mental health.
4. Set Boundaries with Your Clients, Your Team, and Yourself
Your team and many of your clients are likely in a similar boat as you right now, trying to figure out how to get it all done while working from home. They likely understand that you need to set some boundaries around your day.
For clients: Setting your schedule around when your clients tend to need you the most may not be a bad idea. That's the great thing about working from home. You may be able to take mornings off and work later in the evening if that's a good fit for you and your clients. You'll also want to tell them when they can get ahold of you and what method is fastest (text, email, etc.)
For your team: Tell them when you'll be working and when they can expect to hear back from you. Let the team know how you'd like them get in touch with you if there's an emergency at a time when you're not working.
For yourself:
Build in breaks. Take a lunch break and walk around the block. Some people even build in a "commute" (like a quick walk outside before and after working) to clearly set work time apart from personal time.
Set actual physical work boundaries. If you don't have a dedicated workspace, your whole house will be your workspace. You'll never be able to find what you need, and you'll likely feel like you're always working. Find a spot where work happens each day.
Take your days off seriously. When you're home all the time, it's easy to sit down on the weekend and do a task you think will be fast. Before you know it, your whole Sunday has disappeared. When you can, unplug completely—don't forget to stay away from your home office!
5. Give Yourself Some Grace
Remember, at the end of the day, that work will still be there tomorrow, and you're not likely to ever finish your entire to-do list for a day.
If you want to clock out early, take a Thursday off, or go on a short vacation, you should. These are challenging times that carry huge responsibilities, so make both yourself and your family a priority.
Remember that even if you have a bad day and don't accomplish what you want to, or you end up working way too much, tomorrow is another day. Pay attention to the days that go well and the days that don't so you can learn from them and make improvements for the future.
Planning Can Prevent Burnout at Work
A little planning can go a long way toward preventing workplace burnout. If you're already experiencing burnout and are feeling overwhelmed about finding the time to do some planning, remember that it will save you a lot of time and frustration down the road. The sooner you start, the better!