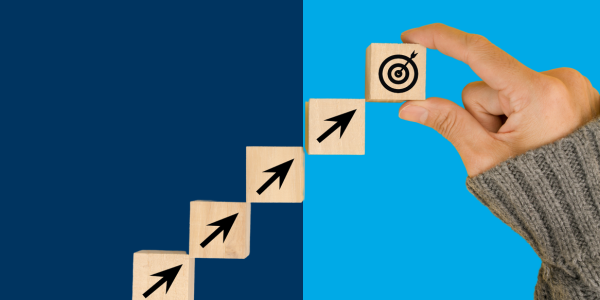 Whether you're working with a first-time buyer or a move-up buyer, it's a must to provide financing options and strategies for how they can best compete in today's market. As a mortgage loan officer, providing solutions to the challenges of today's market will help you grow rapport and retain clients.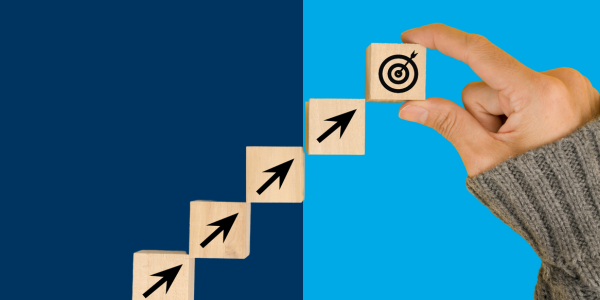 Here are five mortgage lending strategies that loan originators can use to guide their clients in the current market. Follow the tips below to build long-term relationships with customers and realtor partners who will provide ongoing referrals for your mortgage business.
1. Structure Their Loan with a Buydown
We can't do anything about rising rates. But we can leverage the resources we have available to help provide permanent and temporary payment relief for buyers. One of those resources is an interest rate buydown. It's important to show buyers all their options when it comes to buying down their interest rate—permanently or temporarily.
There are benefits to a temporary (e.g., 2-1) buydown. For example, you can help prospective homebuyers understand how they can ease into their full mortgage payment at the beginning of their loan term and gradually move up to the full payment. You should also show them how to achieve a permanent rate buydown, with the associated savings and security that come from lowering the rate.
While you're explaining these different scenarios, make sure you're asking questions about their goals, how long they plan to stay in the home, and how a refinance will work in the future. That way you can explain the full savings benefit from each option.
APM buydown programs
At APM, we offer options when it comes to temporary buydown programs. Borrowers can get a 1-1, 2-1, or the popular 3-2-1 buydown.
With our 2-1 temporary buydown, the interest rate is bought down for the first two years of the loan. For instance, if the note rate is 6%, then the rate is reduced to 4% for year one, 5% for year two, and then remains at the note rate for the rest of the term.
The latest trend is a 3-2-1 temporary buydown, which provides a lower interest rate for the first year than the 2-1 buydown program. This can provide borrowers with even more breathing room. This program temporarily lowers the interest rate by 3 percentage points the first year, 2 percentage points the second year, and 1 percentage point the third year. Then the loan reverts to the original rate in the fourth year and beyond. That extra year may be what's needed to give your buyer confidence to buy the home today.
The cost to buy down the interest rate for those one to three years is put into an escrow account and paid to the mortgage lender to make up the difference in monthly payments. Many loan officers don't explain to their clients that, if they refinance out of the temporary buydown before it's reached its full adjustment period, then the money set aside for that buydown is credited to the balance of the loan. This is a huge selling point!
2. Promote Going Beyond a Pre-Qualification
We in the mortgage industry know that a pre-approval is a must these days. But in today's market, a full underwriting approval before a buyer locates their property is even better. Then, when they do find their dream home and their offer is accepted, there are only the appraisal, title, and contract contingencies to complete before closing.
With APM's AI underwriting platform, our loan originators have the tools at point of sale to receive an initial underwriting approval within hours of having an application and documentation from their borrowers.
Imagine what it would be like for you and your customers to have that much-awaited approval in just hours instead of days. What would that do for your mortgage business? You could probably handle double the volume with half the staff—a game-changer. In fact, with our AI underwriting platform, loan cycle times are reduced by 18 days.
3. Be Creative on How You Structure a Loan
Getting creative with how you structure a loan can help buyers understand their true buying power and be the determining factor that gets them an accepted offer. This may mean putting together multiple financing scenarios for borrowers so they can pick and choose before they put in an offer.
Showing your buyers how to leverage their down payment or proceeds from an existing property, or providing a high-low sales price range so that they understand how they can compete, are valuable strategies to use in this market. Leverage a sales presentation platform, such as Mortgage Coach or other visual presentations, that show the differences in a consumer-friendly way.
This is also where you can show off your local market knowledge. Someone outside your area may not know how to structure loans to your borrowers' best advantage. That's why prospective homebuyers should choose to work with you over another mortgage loan officer. Remember, consumers are looking for you to help them get into a home and understand all that's available to them.
4. Serve Solutions to Contingent Buyers
For borrowers who are contingent buyers, present them with alternative financing solutions that make the most sense for their situation. For instance, bridge loans could be an option for buyers waiting for their home to sell, or for those who are relocating for work and need a new home fast.
If the borrower is not listing their current home for sale or they're looking to buy a second home or investment property, a HELOC may be their best bet. APM Equity Access is a HELOC program that could be an option for contingent buyers.
Equity Access is available as a stand-alone or a purchase piggyback created simultaneously with their initial mortgage. It offers borrowers up to a $350,000 credit limit based on equity and credit qualifications, has a 30-year variable term, and has a 10-year interest-only draw period.
5. Go Above and Beyond for Borrowers and Realtors
Take the time to help your buyers make a winning offer. While some markets may have more inventory than others, we are still seeing a shortage throughout much of the country. Of course, less inventory means more buyer competition. So it's crucial, especially now, to be that champion for your customers.
Give your buyers the strongest approval possible, and think about how else you can help them have more buying power. For instance, if they are eligible for an appraisal waiver, communicate that and explain what it means. From running multiple payment scenarios to providing excellent customer service, when you go above and beyond for your clients and real estate agent partners, it's a win-win for all.
For more mortgage marketing strategies, check out APM's free resources for loan officers. We provide tips and tools for enhancing marketing efforts to prospective customers, including lead generation, digital marketing, social media, content marketing, and much more.