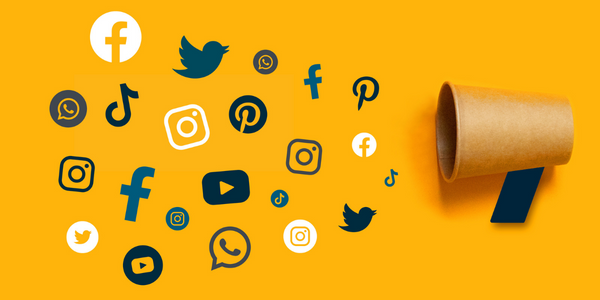 The past year's rising interest rates and economic uncertainty have caused buyers to pause their homebuying plans. But those same prospects may not want to sit on the sidelines for another year. That means 2023 could be a good one for your mortgage business, especially if you increase your marketing efforts, tap into new strategies, and win these potential customers.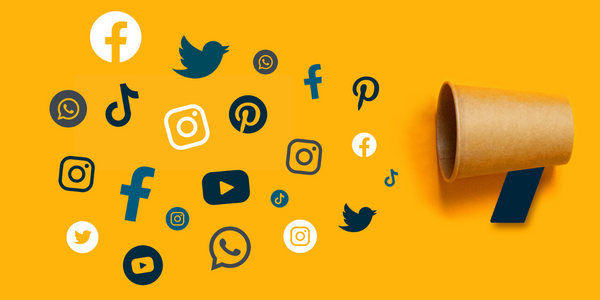 As a loan officer, you need to have a robust and diverse marketing plan in place to generate a steady stream of new business despite the market's ups and downs. Below are five mortgage loan officer marketing ideas for capturing more customers in 2023.
1. Follow the Trends to Deliver Your Message.
You may already be using video to market to prospective and repeat clients, but are you keeping up with the current video trends? YouTube Shorts, Instagram Reels, TikTok, and Facebook Reels are all the rage right now. Using these tools to create and share short-form videos can help grow your following and get way more eyes on your content.
Here are a few ways you can stand out to your target audience:
Go vertical: According to these stats, vertical videos have higher engagement, more visibility, and longer watch times than videos shot in horizontal format. Why? Because the majority of mobile users hold their phone vertically and prefer not to flip it horizontally to watch videos.
Use platform trends: Videos that are short, fun, personal, and using a current trend from the platform you're creating on get views. And more views equal bigger brand exposure. Give your viewers an unfiltered glimpse of your personality and the value you have to offer by creating videos using current filters, music, and recording ideas.
Use captions: It's best to assume that not all viewers are watching your videos in the privacy of their own homes. If they're at work or out in public, they may be viewing them without sound, which is why putting captions in your videos can help increase engagement.
Video trends are constantly changing, but one thing is certain: Mortgage loan officers should create and share as much video as possible in 2023.
2. Start Marketing Toward Gen Zers.
Gen Z are those born between 1997 and 2012. The older part of this group will be in their mid-20s this year. That means they are climbing closer to the average age of U.S. first time homebuyers, which is 33¾, according to NAR's 2022 Home Buyers and Sellers Generational Trends Report.
According to NAR's report, Gen Z made up only 2% of the homebuying and selling market in 2022. But many of them have plans to buy a home very soon. A Radian survey conducted in June 2021 found that 45% of Gen Z respondents plan to buy a home within the next five years.
Gen Z is an undertapped market for mortgage loan officers, but they are prospective leads that are getting warmer as each month passes. Now is the time to get in front of them, before they start their homebuying journey. But how…?
Pick the digital marketing platforms that Gen Zers are actively using.
Deliver content in a way Gen Zers connect with.
Provide education on topics related to their stage in life—student loans, credit, and life milestones like graduating from college, getting engaged, and getting married.
You can also mix in content on the home loan application process, as well as topics like closing costs, how to determine the loan amount they could qualify for, and other information that prepares them for what's ahead. This is also great content for your millennial target audience, so a good mixture will be helpful.
Loan officers should be careful not to use too much mortgage lingo—for many first-time homebuyers, this can be overwhelming and actually make them disconnect from your brand. Breaking your content down into understandable nuggets is important to gaining a following with this age demographic.
It's also important to remember that this generation was born with technology right out of the gate, which means:
They take in a lot of information from social media and use it as their go-to for getting their questions answered.

They can research your business to determine your credibility easily.

They use technology in their day-to-day dealings and will likely appreciate a streamlined experience paired with the human connection when buying a home.

As online shoppers, customer loyalty is low with this demographic. Connecting through your content and identifying with the values of Gen Zers will help build rapport, but they will need to hear from you frequently.

They prefer DMs and text messaging for one-on-one communication.
3. Partner with Influencers.
Influencer marketing is an effective strategy to grow your brand, expand your reach, increase visibility, and acquire potential customers. Social media influencers have established their reputation as experts in a specific niche and built up a large, dedicated group of followers.
Trying to generate that many followers on your own could be a full-time job, so it may make sense to work with influencers. They will usually charge a fee, but the ROI from just one endorsement can be exceptional.
Influencer marketing has exploded over the past few years and is projected to be a $16.4 billion industry in 2022. According to a 2021 Influencer Marketing Hub survey, 90% of respondents believe influencer marketing is an effective form of marketing campaign; and according to Smart Insights, 51% of marketers say influencer marketing helps them acquire better-quality customers.
While partnering with real estate agents will always be a natural fit for a loan officer, think outside the box for partners to promote your business. A well-known interior designer, home renovation specialist, insurance agent, accountant, or other professional with a large following who serves your demographic could also bring a lot of home loan business your way.
4. Start Posting on a New Platform.
Now is the time to try something new to expand your brand awareness and reach more prospective leads or target a new audience you haven't marketed to before. Try doubling down on reels or social videos, starting a weekly YouTube livestream, or building relationships with referral partners on LinkedIn.
If you create educational content posted on your own website, newsletter, and social media channels, the knowledge you share is not limited to those options. For instance, you can write a blog post on a mortgage-related topic with a backlink to your website and offer it to your realtor and referral partners to post on their channels. This can put your name in front of a whole new audience. For fresh ideas on content to publish, check out our Content Marketing for Loan Officers.
5. Give It to Them Straight.
We typically want to steer away from topics that don't favor a mortgage loan originator, like rising interest rates or a lack of inventory. But these are the topics that your potential customers are Googling, so if you're not addressing the elephant in the room, they will find someone who is. Don't be afraid to address what's actually happening in the mortgage and real estate market. Transparency and straight talk are great ways to attract people to your business.
Potential buyers are proceeding with caution, so mortgage loan officer marketing strategies need to focus on educating and motivating those who are on the fence. Communicate that regardless of the higher interest rates, there are a lot of benefits for buyers, including less competition and more inventory to choose from. They are also benefiting from programs like APM's Buy-Fi, temporary buydowns, and seller concessions.
Remind them that it's not possible to time the market because interest rates and the housing market in their local area are not always predictable. Additionally, when rates drop again, buyers will be back in bidding wars and multiple-offer situations, which cost many buyers their dream homes in 2020 and 2021.
You can also share information about down payment assistance programs offered in your area and their application process. Inform would-be buyers how they can save on closing costs by negotiating concessions with the seller.
Your mortgage marketing efforts can spotlight the advantages homebuyers have today, as well as solutions to the issues they are facing. This is what they are hungry for, so be the one who serves it to them, without having to sugarcoat the not-so-good news.
For additional loan officer marketing strategies to implement in 2023, click here to access all our free resources.