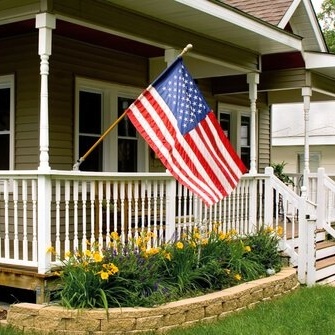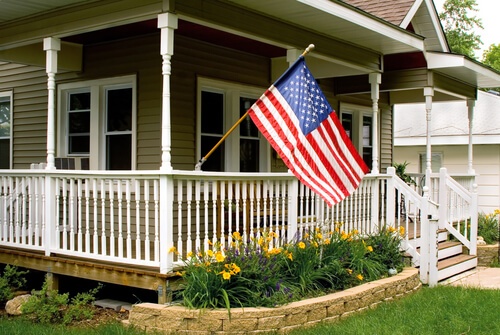 If you're a Veteran thinking about purchasing a home, are you aware of the benefits available to you? Not only are there special loan programs through approved VA lenders like American Pacific Mortgage, but there are also special programs and Veterans grants in various states.
As an example, the state of Utah offers a Veteran First-Time Homebuyer Grant.
About the Utah Veteran First-Time Homebuyer Grant
With the Utah Veteran First-Time Homebuyer Grant, eligible Veterans could receive up to $2,500 cash when they purchase a home in the state.
Grant Details:
Service members currently serving in the military and Veterans discharged from service within the past 5 years are eligible

The residence must be located in Utah and be the first home the Veteran has purchased in Utah (could have owned a home in another state)

No repayment is required

The Veteran is not restricted on what the Veteran Grant funds can be used for (i.e. payoff debts, down payment, etc.)
Contact your APM loan advisor in Utah to help walk you through the necessary steps to obtain this grant if eligible. Program funds are limited, so don't wait!
Veteran Programs in Other states
We're excited to highlight this new Veteran benefit in Utah, but APM lends in many states and some of them also offer benefits to home buying Veterans.
Programs in other states range from down payment assistance to property tax exemptions to interest rate deductions. Check with your state's Veterans Affairs department and contact a friendly APM loan advisor in your state to check on any special Veterans programs that may be available to you.
Federal Veteran Loan Programs
As always, we are proud to offer VA loan programs with several benefits. Those benefits include:
100% Financing available*

No mortgage insurance requirement

Funding fee may be financed
*Qualifying factors may apply
Check out our resources for VA loan programs below for more information.
Additional Resources
Learn more about our VA loan programs by checking out our free resources:
We're thankful for the service our Veterans have provided. Let APM help you take advantage of all the Veteran programs and grants that you may be eligible for to start you on your homeownership journey. Contact one of our helpful loan advisors today to get started!