To better serve my clients and business partners, I have accepted a position with American Pacific Mortgage. I am extremely excited about this company and all of the residential loan products they have to offer!

By way of background, I have been working in Real Estate Finance since 1993 and I have a broad knowledge of how the market works, how to weather financial storms, and how to find just the right program for my clients. In 1996 I opened a very successful mortgage brokerage company Apple Valley Mortgage in Yakima, Sunnyside, Cle Elum, and Ellensburg (WA.), and in 2010 we joined forces with Legacy Group Lending. Then in 2022, I joined American Pacific Mortgage, which allowed me to take advantage of its mortgage platform and offer my clients a plethora of financing options.
I specialize in all types of home mortgages, residential lending, and construction financing all throughout Washington State. I also specialize in REVERSE MORTGAGES in the state of Arizona, California, Oregon, and Washington. With all of the Baby Boomers nearing or arriving at retirement, reverse mortgages are more popular than ever. My lending approach is to offer a commonsense attitude towards my client's home financing goal and to offer options that work within the current market. My mission statement has always been "I deliver mortgages, not promises". My years in the mortgage industry have taught me that success depends on service, which I strive to provide. My clients describe their mortgage experience with me using the words Confidence and trust and I don't take that lightly. So although my company name may be different, my service is the same.

This Canadian transplant is also a firm believer in giving back to the community through volunteering and supporting organizations like Children's Miracle Network, Pegasus Project, and the Salvation Army.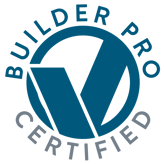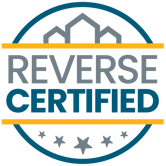 5.0 star review received on Experience.com for Michael Dubrule by Betty B - Michael has always kept me informed of the process, and intricacies of my reverse mortgage. Often I get mail that is deceptive, and he explains the difference. As a widow, I feel secure in heeding his counsel.
5.0 star review received on Experience.com for Michael Dubrule by Patricia G - Things were explained to us when we had questions so we really understood what we were getting into. Mike was very helpful!
5.0 star review received on Experience.com for Michael Dubrule by Ronald W. - The expertise and personality of Michael.
#happyhomeowner #reversemortgage www.mymortgageguy.us
5.0 star review received on Experience.com for Michael Dubrule by Ramona R. - It was a really long experience but he never gave up and he kept me informed and positive. He was very knowledgeable and made me feel comfortable
#happyhomeowner #reversemortgage www.mymortgageguy.us
5.0 Star Review on SocialSurvey — My 87 year old mom wanted to continue to live in her house so we reached out to Michael to help secure a reverse mortgage. She has been very happy to be able to tap into the equity to ease her budget. Michael was very helpful explaining the program so she (and I) felt comfortable that a Reverse Mortgage was the right program her. She's happy, and I'm happy! by Lynne K. for Michael Dubrule
#happyhomeowner #reversemortgage
5.0 Star Review on SocialSurvey — He was a very good listener and gave great advice. He gave me a peace of mind that I haven't had for a good while. by Bette M. Reverse Mortgage
for Michael Dubrule
Licensed in WA, CA, OR and AZ