I'm a young respected entrepreneur who leads an amazing group of professionals with Integrity and strong core values. My Amazing and rewarding journey started over 20 years ago and today it continues to be an exciting and gratifying profession. My leadership has developed many Winning individuals to become Leaders in their field and grow to their full potential. My Experience, Commitment to Excellence, and Passion for what I do everyday allows me to guide and help hundreds of families achieve the American Dream of owning a home!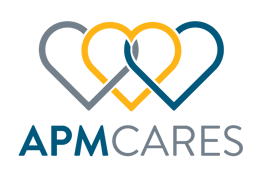 The APMCares Foundation was established to advance the company's passion for social responsibility. Through this program, APM is able to provide support to nonprofit organizations, charities, and private foundations that align with APMCares' mission to provide resources related to shelter, food, and clothing.
Our APM colleagues generously donate their time and money to these charitable endeavors, enhancing our core value that people truly are what matters.
APM is happy to support a diverse array of organizations that assure all populations have the fundamentals they need to survive and thrive.
With every loan our branch closes, we contribute to APMCares because our mission is to serve the needs of individuals, families, and communities where we live and work, strengthening our core belief that people matter.
To learn more about APMCares, visit: https://www.apmortgage.com/apmcares
Licensed in CA and AZ